Knowsley to benefit from £9.6m investment to boost road infrastructure
KNOWSLEY'S road infrastructure is set to benefit from £9.6m of investment, as part of the Growth Plan for the Liverpool City Region. The Government announced earlier this month that the Liverpool City Region Local Enterprise Partnership (LEP) had been awarded £230m Growth Fund. Overall, this funding will help to support over £500m of additional investment in the Liverpool City Region, potentially enabling over 30,000 new jobs. Included in the Growth Plan is investment to improve access and road safety into Knowsley Industrial Park (£5.6m) as well as improvements to A5300 Knowsley Expressway (£4m) to help maximise the benefits of the New Mersey Crossing and access to Liverpool Airport. The funding will be used to improve access and connectivity around Knowsley Industrial Park (KIP). This will include access improvements to all parts of the park both by private vehicle, public transport, walking and cycling routes, as well as improved signage. KIP is ideally placed in terms of its location to motorways, rail freight terminals, Superport and2 international airports and these improvements will benefit both existing businesses as well as enhancing KIPs appeal for new investors. The plans for the A5300 / A562 junction will result in increased capacity on this major road network. This increased capacity will not only help to improve journey times for road users but it will also help to support other major schemes across the City Region including the Superport and Mersey gateway. The £9.6m investment for Knowsley forms part of a £46.6m allocation for the Liverpool City Region which will directly support the City Region's freight and logistics hub ambitions. Both schemes are currently in development with delivery expected in 2015. Cllr Dave Lonergan, Cabinet Member for Regeneration, Economy and Skills said:- "This is fantastic news for both Knowsley and the wider Liverpool City Region. The two Knowsley schemes will not only help to investment into the borough, but will also provide a range of job opportunities. Both schemes will help to ensure greater connectivity into and out of the borough and will we continue to work hard and attract further investment, businesses and jobs into the area."
Access improvements at Formby Railway Station get the go ahead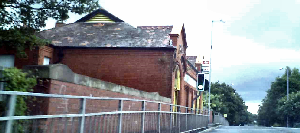 A scheme to install 2 lifts at Formby station has been given the go ahead by Merseytravel. The scheme will make it easier for passengers with mobility issues or with prams and buggies to get to the platforms as well as improving the link with existing park and ride facilities, the bus interchange and cycle parking. Work is scheduled to start early next year and is due for completion in August 2015, providing better access for the 1.4m passengers who make journeys to and from the station each year. Funding for the £1.4m development will be provided by Merseytravel and from the Department for Transport 'Access for All' scheme.

Cllr Liam Robinson, Chair of Merseytravel said:- "Formby is 1 of the stations that we've had earmarked to install lifts at for quite some time and now that funds have become available we are delighted to be go ahead with the work. We are committed to making our passengers' journeys as safe, easy and comfortable as possible and we will continue to improve stations whenever funding allows."

Maarten Spaargaren, managing director of Merseyrail, added:- "Once again, we as a rail operator are responsible for delivering this important station improvement, which will come as good news to our customers. New lifts at Formby follow similar work we carried out at Birkenhead North and Orrell Park earlier this year."
APPEAL: EXPENSIVE ITALIAN MOTORBIKE STOLEN DURING FORMBY BURGLARY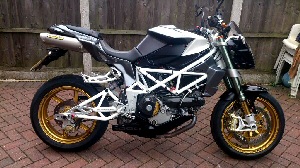 MERSEYSIDE Police Detectives are appealing for information after an extremely rare motorbike was stolen during a burglary in Formby. The Bimota DB6 bike was imported from Italy and is believed to be 1 of only 4 in the country and the only 1 in the colours pictured. It was stolen along with 2 push bikes and another motorbike from a house in College Avenue after thieves broke into the house and used an electronic fob to open the doors to the garage. The Bimota is worth around £20,000 and the owner is desperate to get it back. Detectives from Sefton CID burglary team are investigating and are keen to hear from anyone who has been offered a bike like this for sale in suspicious circumstances or saw anything suspicious in Colege Avenue on the afternoon of 26 June 2014. Call Detective Constable Paul Moon on:- 0151 777 3014 or Crimestoppers anonymously on:- 0800 555 111.

West Kirby student collects e-safety award at Animation 14
MICHAEL Burnett-Lee, aged 12, from Calday Grange Grammar School in West Kirby, on the Wirral, collected a prize for his film:- "How NOT to Keep Safe on the Internet" in the 1st ever e-safety category at the Animation 14 Awards.

Michael collected the runner up award in a close competition which saw first prize go to a film reminding youngsters that there is a difference between the internet and reality called:- "Internet vs Reality" made by Chloe Whittall a 16 year old pupil at The Winston Churchill, School in Woking, Surrey.

The judges also highly commended 10 year old David Kuc's film; Online Safety, and commended:- "Cyber Bullying" by Jake Hume, aged 9, both from Laleham Lea Primary, Purley, Surrey.

BCS, The Chartered Institute for IT, joined forces with Animation 14, an animation competition for school children run by Manchester University, to create the BCS e-safety award as part of the competition.

Adam Thilthorpe, Director of Professionalism at the Institute says:- "Congratulations to the winner and runners up. It was a very close run competition with some absolutely superb entries. We hope that these films, created by children for children, will really help drive home some of the important lessons about online safety. We all think that because we can use PCs, tablets and smartphones, that we are digitally adept, however, we also need to understand the steps we should take to keep ourselves safe online, whether it is protecting ourselves against cyber- crime or bullying or ensuring our devices are protected against viruses."

This is the first year the annual Animation competition has included the BCS e-safety Award which asked entrants to create a one minute animation film where children explain the top tips of how to keep safe online.

Now in its seventh year, Animation 14 is the UK Schools Computer Animation Competition. It aims to enthuse schoolchildren about computer science, and to use computers creatively. The competition is free to enter and is open to students aged 7 to 19, at UK schools and colleges. The competition winners were announced at a summer Animation Festival and Inspirational Computer Science Day, held at The University of Manchester, on 11 July 2014.

Toby Howard, Chair, Animation14, Director of Undergraduate Studies, School of Computer Science at The University of Manchester says:- "I'd like to add my congratulations to all the winners. We've had some excellent entries to the competition as a whole and I'm delighted that schools and pupils embraced this new category on e-safety."

Kate Russell, journalist, broadcaster and author of 'Elite: Mostly Harmless' says:- "This is a fantastic all round project that brings together programming and animation skills so children can get hands on with a creative project learning them. But more than that the message they will be spreading, how to stay safe online, has to be one of the most important messages of our time and there can be no better way for children to learn this than from each other."

The winning films can be seen by clicking on here.
Search for young people to become apprentices
THE search is on for ambitious young people aged 16 or 17 who are not in employment, education or training (NEET) to become apprentices in Liverpool. As part of the Mayoral Youth Contract, there are opportunities in careers ranging from administration and construction through to engineering and catering, with earnings of up to £130 per week.

Councillor Nick Small, Cabinet member for employment and skills, said:- "We already have 120 young people already working, learning and earning under the Mayoral Youth Contract, with a further 114 positions to be filled over the next few months. This is a great opportunity to get your foot on the employment ladder and be given the skills and training to gain a permanent position. Liverpool is the only major City where the number of young people who are classed as NEET is falling and it is thanks to initiatives such as this. The focus we've put on supporting apprenticeship initiatives in the City for our young people has been a big part of the reduction in numbers, but we need to continue to make sure that young people are given the opportunity to be able to take their first step onto the employment ladder."

Latest figures show that 12.55 of young people aged 16 and 17 are not in employment, education or training, that is down from 14.5%. The Mayoral Youth Contract Apprenticeship Business Grant Initiative offers a subsidy of up to £3,500 for employers to take on young people who are aged 16 and 17 and not in education, employment and training (NEET).

For more information, call the Apprenticeship Team on the phone via calling:- 0151 233 5346 or you can send an email, also you can view the vacancies list online.