Green Heritage and Flag Awards for Parks
STANLEY Park has gained an award in recognition of its importance to Liverpool's heritage.

It has gained a Green Heritage award for the 1st time and retained its Green Flag status. Sefton Park has also retained its Green Flag and Green Heritage award. Both parks are already listed with English Heritage, Sefton Park being Grade1 and Stanley Grade 2*.

They are among a record-breaking 1,476 parks and green spaces that will receive prestigious awards handed out by environmental charity Keep Britain Tidy. Green Flags indicates that a park has the highest possible standards, is highly maintained and has excellent facilities. Green Heritage Site accreditation is judged on the treatment of the site's historic features and the standard of conservation

Councillor Peter Mitchell, Mayoral Lead for Parks, said:- "We are absolutely delighted to receive the Green Flag and Green heritage awards from Keep Britain Tidy. They show that our parks are well maintained and that they are an important part of our heritage."

Keep Britain Tidy's Green Flag Award scheme manager Paul Todd said:- "We are delighted to announce yet another record breaking year for Green Flag Award parks and green spaces. A Green Flag Award provides national recognition for all the parks managers, staff and volunteers who, through their dedication and hard work, have helped to create these fantastic places for everyone to enjoy. Quality green spaces are a vital resource for communities and that is why it is so significant that we have given out more awards than ever before."
Chancellor announces Mersey Gateway Bridge will be free to use for Halton residents
THE Chancellor of the Exchequer, Rt Hon. George Osborne MP has announced the Mersey Gateway Bridge will be free to use for all Halton residents.

The 100% discount scheme will allow the residents of Halton to use the New Mersey Gateway Bridge, and continue to use the existing Silver Jubilee Bridge for free, in recognition of the key role the crossings play in connecting and supporting economic growth in the borough, which is divided by the river.

The initial discount scheme would have allowed Halton residents to make 300 free trips over the bridges per year, but this has now been extended saving regular commuters up to £300 per year more than the original proposal.

The £486m Mersey Gateway Bridge is scheduled to open in Autumn 2017, and is predicted to create 4,500 jobs whilst significantly improving journey times and reliability in the area.

George Osborne said:- "A key part of our long term economic plan is reversing the decades of underinvestment in this country's infrastructure; but to do so in a way that is fair to taxpayers, consumers and local residents. That is why I am pleased to announce that we will be making the Mersey Gateway Bridge free to use for the residents of Halton. The Mersey Gateway Bridge and the existing Silver Jubilee Bridge should be first and foremost for local people, which is why Halton residents will not be charged for using either."

20th Anniversary of the Death of Leslie Woodard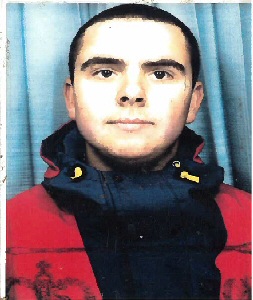 THE sister of a teenage boy, killed on a night out 20 years ago this week in Bootle, is urging anyone who has information to come forward and end the family's pain and distress. Leslie Woodward was 17 years old when he left the family home in Bootle on Saturday, 30 July 1994, to spend a night out in Liverpool City Centre. During the early hours of Sunday morning, Leslie caught a taxi with some friends to a party that was being held in a flat above some shops, situated at the junction of Hawthorne Road and Bedford Road, Bootle. While at the party, Leslie got involved in a dispute, which led him to being attacked and stabbed. He was taken to the Fazackerley hospital by Ambulance, where, despite emergency treatment, he died of his injuries.

His heartbroken sister, Louise Woodward, was just 10 years old at the time said:- "My 17 year old brother Les was murdered on 31 July 1994. Sadly no one has ever been convicted of his murder. Les left a huge void in the lives of all who knew him especially our family. Never a day goes by that we don't think about him, and how things might have been if he had not been taken from us. Les was a kind, fun loving teenager who was my best friend. We spent lots of time together as he took me to and from school daily and as well as being my big brother he was also my hero! It is coming up to the 20th anniversary of his death and I would like to appeal to anyone out there who has any information to please come forward and end this awful pain that we as a family are suffering. Maybe someone who was there on that awful night 20 years ago now has a son of a similar age to Les when he was killed. How would you feel if it was your son who was murdered and no one came forward to help? Please, please, if you can help the police with new information I urge you to come forward and end our family's pain and distress."

While at the party, Leslie got involved in a dispute, which led him to being attacked and stabbed. He was taken to the Fazackerley hospital by ambulance, where, despite emergency treatment, he died of his injuries. Kevin Clague, a senior investigator in the force's cold case review team, said:- "Leslie's life was taken away from him in violent circumstances 20 years ago and his family are still suffering the pain of that loss. Who would have thought that a young man of just 17 would go to a party and never come back? The family are devastated and now, on the 20th anniversary of Leslie's murder, we are appealing for anybody who knows what happened to do the right thing and come forward."

Anyone with information is asked to contact Merseyside Police on:- 0151 777 3100, or Crimestoppers anonymously on:- 0800 555 111.