GIVE BEFORE YOU GO
WITH the school holidays here, people in Merseyside are being asked to give blood before they go away, especially if they have the blood groups B Rh negative and O Rh negative.

NHS Blood and Transplant is reminding people to donate ahead of their breaks to help maintain stocks for hospital patients over the summer.

Blood stocks tend to fall at this time of year as people get distracted by holidays and the warmer weather. Although overall blood use within the NHS has reduced, thanks to improvements in clinical and surgical practices, hospitals and patients still rely on more than 7,000 people attending a donation session every day across England and North Wales.

B Rh negative blood is in demand because certain ethnic groups are more prone to particular diseases that require blood, such as sickle cell anaemia and thalassemia and a higher proportion of these ethnic groups are Group B Rh. Group B Rh negative blood can be given to B negative or B positive patients. Donors with blood group O Rh negative are typically known as the "universal donor" as their blood can be given to patients with a different blood group. This can prove vital in an emergency situation when there may not be time for an immediate blood grouping test to be carried out.

Barbara Blanche, Lead Donor Relations Manager for North West, said:- "We know people are busy and especially in the summer but we're asking that they remember those hospital patients who need blood to save or improve their lives. We're asking our donors to please make an appointment to donate before they go away. If you've never given blood before, why not make this summer the time you join our donors and make a difference to others? Each blood donation can potentially save up to three lives."

Patients in need of blood in accident and emergency situations, patients undergoing surgery and receiving treatment for cancer and blood diseases, and women haemorrhaging in childbirth rely on blood donors.

You can find out whether we've got a session coming up in your area online and book an appointment online to donate.

You can also register to become a donor on our website. Anyone aged between 17 to 65, weighing more than 50 kg (7 stone 12lbs) and in general good health could potentially start saving lives by becoming a blood donor. There is no upper age limit for donors who have donated in the last 2 years.
BLOOD DONOR SESSIONS TO BE
HELD DURING AUGUST 2014

Liverpool Donor Centre
Unit 6, 2 Moorfields
(Entrance on Dale Street)
Liverpool
Monday/Thursday/Friday/Alternate Saturdays from 8.20am until 3.30pm Tuesday/Wednesday:- 12.20pm until 7.30pm

Friday 01.08.14
Civic Hall
Church Road
RAINFORD
2.00pm until 4.00pm and 5.30pm until 7.30pm
Monday 04.08.14
St Helens RFC
Langtree Park
ST HELENS
2.00pm until 4.00pm and 5.30pm until 7.30pm
Tuesday 05.08.14
Thatto Heath Labour Club
135 Elephant Lane
THATTO HEATH
2.00pm until 4.00pm and 5.30pm until 7.30pm
Wednesday 06.08.14
Crowne Plaza
Speke Road
SPEKE
10.30am-12.30pm and 2.30pm until 4.30pm
Thursday 07.08.14
Civic Hall
Southport Road
ORMSKIRK
2.00pm until 4.00pm and 5.30pm until 7.30pm

Friday 08.08.14
Hoylake Community Centre
31 Hoyle Road
HOYLAKE
10.00am-12.00pm and 2.00pm until 4.15pm
Monday 11.08.14
Royal British Legion
Lord Street
BURSCOUGH
2.00pm until 4.00pm and 5.30pm until 7.30pm

Tuesday 12.08.14
The Foundry
65 Lugsdale Road
WIDNES
1.30pm until 3.30pm and 5.00pm until 7.00pm
Wednesday 13.08.14
Park Hotel
Dunnings Bridge Road
NETHERTON
2.00pm until 4.00pm and 5.30pm until 7.30pm
Thursday 14.08.14
Fleetwood Hesketh Social Club
Fylde Road
SOUTHPORT
2.00pm until 4.00pm and 5.30pm until 7.30pm
Friday 15.08.14
Territorial Army Centre
Chetwynd Close
Wexford Road
PRENTON
2.00pm until 4.00pm and 5.30pm until 7.30pm
Monday 18.08.14
All Saint's Catholic Club
High Street
GOLBORNE
2.00pm until 4.00pm and 5.30pm until 7.30pm
Tuesday 19.08.14
Leasowe Castle Hotel
Leasowe Road
MORETON
1.30pm until 3.30pm and 5.00pm until 7.00pm
Wednesday 20.08.14
Village Leisure Hotel
Pool Lane
BROMBOROUGH
2.00pm until 4.00pm and 5.30pm until 7.30pm
Thursday 21.08.14
Blundells Hill Golf Club
Blundells Lane
PRESCOT
2.00pm until 4.00pm and 5.30pm until 7.30pm
Friday 22.08.14
Theatre and Convention Centre
Promenade
SOUTHPORT
2.00pm until 4.00pm and 5.30pm until 7.30pm
Tuesday 26.08.14
Woolton Conservative Club
Belle Vale Road
GATEACRE
1.30pm until 3.30pm and 5.00pm until 7.00pm
Wednesday 27.08.14
Victory Hall
Salacre Lane
UPTON
1.30pm until 3.30pm and 5.00pm until 7.00pm
Friday 29.08.14
Holy Trinity Parish Hall
Rosemary Lane
FORMBY
1.00pm until 3.00pm and 4.30pm until 6.30pm
Saturday 30.08.14
Grosvenor Assembly Rooms
Grosvenor Street
LISCARD
10.00am-12.00pm and 2.00pm until 4.15pm

Major new cancer centre proposed for Merseyside and Cheshire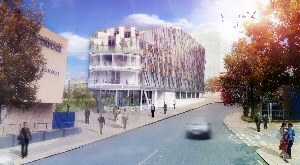 PROPOSALS for a major expansion of cancer services across Merseyside and Cheshire; including a new specialist hospital in the heart of Liverpool that would be in addition to services in Wirral and Aintree; are going out for public consultation this summer.

People are being invited to give their views on the proposals which cancer experts say would dramatically improve care by offering even better care to the most seriously ill patients, bringing services closer to the majority of the population, and enabling more research and clinical trials to take place locally.

The Transforming Cancer Care consultation, which launched on Monday, 28 July 2014, will ask people what they think of plans to develop a new cancer hospital on the same health campus as Royal Liverpool University Hospital and the University of Liverpool.

It would be run by The Clatterbridge Cancer Centre NHS Foundation Trust, which provides the specialist cancer care for Merseyside, Cheshire and surrounding areas including the Isle of Man and parts of Lancashire.

Cancer care would also continue to be provided at The Clatterbridge Cancer Centre's existing sites in Wirral and Aintree, as well as the services it provides in hospitals across Merseyside and Cheshire. The proposals include further investment in redeveloping the Wirral site so patients there would continue to enjoy the highest standard of facilities and equipment.

Dr Peter Kirkbride, Medical Director of The Clatterbridge Cancer Centre, said there was strong consensus among cancer experts in the region that the proposed changes would dramatically improve care and help reduce deaths from the disease. Dr Kirkbride said:- "Merseyside and Cheshire has one of the highest cancer rates nationally and it's the biggest single cause of death here so it's something that will affect most of us, either as a patient or a relative, at some time in our lives. Although The Clatterbridge Cancer Centre provides excellent care, our main site in Wirral doesn't have on-site access to other clinical specialties such as intensive care, cardiology and diabetes that are becoming increasingly important as the population ages. More people are developing cancer and we are seeing more complex patients who have conditions like diabetes, heart and kidney disease as well as cancer. To continue providing the very best care, cancer experts and patients need on-site access to specialists in these diseases and intensive care. Being on the same site as a large teaching hospital and the university in central Liverpool would provide this and enhance collaboration between clinicians and academics, firmly establishing Merseyside and Cheshire as a major centre for world leading cancer research and clinical trials, which is vital to developing new treatments."

Under the proposals, inpatient beds including the Teenage and Young Adult Unit would move from Wirral to the new hospital in Liverpool. The Wirral site would continue to treat the majority of patients who wanted to be treated there; only those needing inpatient beds or the most complex care would travel to Liverpool where cancer clinicians say they would receive even better, safer care.

The £118m development would be funded by the NHS with additional support from a public fundraising appeal. It would not be a private finance initiative.

The proposals stems from a major independent review of cancer care that was commissioned by Merseyside and Cheshire Cancer Network. The resulting recommendations, published in 2008, said that a new cancer centre in central Liverpool alongside a large teaching hospital was vital if services were to remain fit for the future.

The public were invited to have their say on the initial outline proposals from August 2012 to March 2013 and almost 83% of respondents said they thought they were a good idea. In January 2014, the government's National Clinical Advisory Team on proposed service changes endorsed the Transforming Cancer Care proposals.

Andrew Cannell, Chief Executive of The Clatterbridge Cancer Centre, said:- "This is a once in a generation opportunity to transform cancer care. We are absolutely committed to ensuring people in Merseyside, Cheshire and surrounding areas receive the very best cancer services, and we believe these proposals are crucial to achieving that. Equally, cancer patients, relatives, other health professionals, charities, the wider public and many others will also have great insight and views on how care should be provided. It's really important that we listen and learn from that wisdom, experience and insight. Your views will count and they will influence the final proposals and decision so I would encourage everyone to get involved and have your say during this public consultation."

Kieran Murphy, Medical Director, NHS England (Cheshire, Warrington and Wirral) said:- "NHS England (Cheshire Warrington and Wirral) are committed to ensuring that everyone has access to the highest quality and safe health care possible. As part of our role, NHS England works with all stakeholders to review develop services and ensure they meet local needs. Cancer touches the lives of many people in our communities and we are delighted that work is underway to consult with the public, patients and professionals on proposals to expand and improve cancer services in our area. These proposals have been developed to give the best possible outcomes for people with cancer and we hope all stakeholders will actively engage with this consultation."

The public consultation runs from 28 July 2014 to 19 October 2014. There will be events across Merseyside and Cheshire where you can find out more and have your say via the consultation questionnaire. You can also find more information and complete the consultation questionnaire online, by calling calling:- 0151 296 7068 or sending an email.

Key facts:-
If the rate of deaths from cancer in Merseyside and Cheshire was the same as the England average, then 596 lives a year would be saved. The new cancer centre could help achieve this by providing even better care for those diagnosed with cancer, although cancer prevention and early diagnosis are crucial.

74 inpatients had to be transferred by ambulance from The Clatterbridge Cancer Centre in 2013 because there was no on-site access to medical or surgical specialists or intensive care. That's up from 53 in 2011 and that figure is set to keep rising as the population ages.

The new hospital would be closer to home for around 63% of people with cancer in Merseyside and Cheshire. It would also have better public transport links from most of Merseyside and Cheshire than there are to the Wirral site.
Parking would be free for patients attending the new cancer hospital, just like The Clatterbridge Cancer Centre's current sites in Wirral and Aintree.
It's estimated that around 90% of Wirral and West Cheshire patient attendances could continue to take place at The Clatterbridge Cancer Centre's Wirral site if patients wished.
Appeal for information following a serious RTC
MERSEYSIDE Police are appealing for witnesses after a cyclist was left in a serious condition following a road traffic collision in Bootle, Tuesday, 29 July 2014, in Bootle At about 6.10pm emergency services were called to Canal Street to a report a lorry had been in collision with a cyclist. Paramedics and police attended and found the 29 year old cyclist with serious head injuries at the scene. The cyclist was removed by ambulance to hospital where he remains in a serious condition. The driver of the lorry stopped at the scene and is helping the police with their enquiries. The scene was cordoned off for examination and CCTV is being sought from the area. Inspector Mike McFall, said:- "We are investigating the full circumstances of this incident and would appeal to anyone who was in the area at the time and might have seen something to call police. The information you provide could be really important for our enquiries. The incident took place on Canal Street near to the junction Millers Bridge, which is a busy area and I would urge anyone with information to call Merseyside Police on:- 0151 777 5747."