Experts welcome Which? review that highlights not all Dash-Cams are equal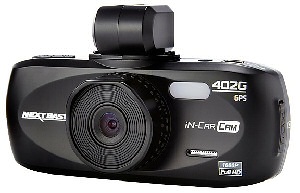 WITH car insurance scams such as 'crash for cash' on the rise in the UK, dashboard cameras are becoming increasingly popular amongst British drivers. As more and more people are recognising the benefit of installing these devices; for their ability to provide proof of fault following a collision and reduce insurance premiums; many motorists are not aware of the features and benefits that set apart the good from the bad.

Thankfully, due to the rapidly expanding market for in car cameras (aka 'Dash-Cams') consumer association Which? recently launched an investigation to find out which are the best on the market. Reviewing 14 different cameras, testing them for their video quality, intrusiveness on space, ease of use and price tag, the camera that came out on top was the Nextbase iN-car camera 402G.

Bryn Brooker, Marketing Manager from Nextbase, a British based company, said:- "We welcome the Which? report that shines a spotlight on the benefits of in-car cameras while providing invaluable customer advice on how to choose the best one for their needs. It also shows that a high price is not necessarily a guarantee of good quality and products like our own 402G represent excellent value, whilst also delivering peace of mind. The 402G is one of 3 models in our range of in-car cameras and we are continuing to invest in research and development to maintain our edge over the competition. The importance of having these in-car cameras is becoming more obvious each day, with the devices not only providing UK drivers with an independent witness- but also as we see awareness of the product increase, we hope to see the road safety standards improve and fraudulent crashes and claims decline."

The Which? report compared the Nextbase 402G to cameras from GoPro, Mio and Garmin (to name, but a few) and the 402G was particularly noted for its price tag, ease of removal and use, and superior video quality.

LIVERPOOL FAMILY RAISE FUNDS IN MEMORY OF YOUNG SISTER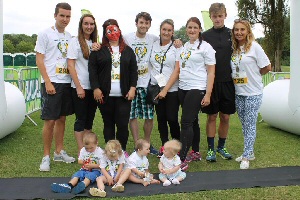 THE tragic death of their sister at 23 prompted a Liverpool family to take part in a SUBWAY Helping Hearts™ Family 5K at Heaton Park, Manchester to help raise money for national charity Heart Research UK.

Kaylea Holmes, from Speke, was just 23 when she collapsed from a heart condition on New Year's Day 2013 and later died. She'd suffered from dilated cardiomyopathy where the heart becomes weakened and enlarged.

5 months earlier she had given birth to a daughter, Lacey, and because the heart condition can be hereditary, the Holmes family have all been through tests to make sure they haven't also got problems.

Kaylea's family; brother Craig and sister Sarah; along with close friends recently completed the SUBWAY Helping Hearts™ Family 5K at Heaton Park, Manchester to help raise money for national charity Heart Research UK. It was their first fund-raising event together in Kaylea's memory.

Now they want to raise awareness of Kaylea's heart problem and funding for research into what is a condition that doesn't always produce significant symptoms. Kaylea's brother Craig, 24, a forklift truck driver, said they were all devastated by her death and wanted to do something to help others. He said:- "The 5K event is the first thing we have done together as a family since Kaylea's death. I don't want any other families going through what we have gone through so if it helps to save just one more person's life at least it gives another family the chance that we never had."

To support Craig and the Holmes family please go to their fundraising page:- justgiving.co.uk. The Heaton Park event was part of the SUBWAY® brand's efforts to inspire families to live healthier and more active lifestyles. Another event is taking place in the North West on 28 September 2014, at Stanley Park, Blackpool. To sign up please go to:- heartresearch.org.uk. For further information please contact Chris Child on 0113 297 6207. You can also follow Heart Research UK on Twitter: @heartresearchuk or become a fan of our Facebook Page.