LIVERPOOL PRIDE 2014 ARRIVES THIS WEEKEND!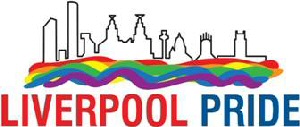 AS the Giants leave Liverpool after a mind-blowing weekend, another huge weekend is planned this Saturday, 2 August 2014, as the City will be transformed in to a magical Fairy Tale kingdom with the arrival of Liverpool Pride 2014. Princes, Princesses, White Knights and Fairy Godmothers from the LGBT community and beyond will come together for a day of music, performance, festival fun and community spirit. Pride revellers will be treated to a whole host of top performances across the Waterfront, Stanley Street and Garlands and G-Bar stages.

With a stellar line-up already confirmed, Liverpool Pride have now added a spectacular comedy line-up with a hilarious array of comedians performing in the Trans* Tent from 6pm. Organisers are delighted to welcome some truly funny women to this year's Pride event with 3 of the acts being past winners and finalists of the Funny Women Awards, including Debra Jane Appelby, Julie Jepson and Suzy Bennett and completing the line-up is multi-faceted, operatic comedian Jayde Adams who has just won her way into the final of this year's Funny Women Awards.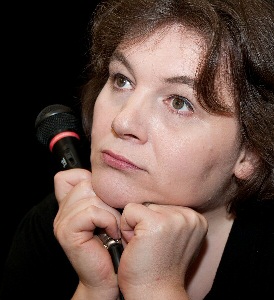 There will be a free, Community and Trans* Friendly area at the festival in association with Movema crammed with entertainment for those not wishing to pay to visit the main stages, but still want to enjoy and remain part of the festivities. It will host a wealth of entertainment and activities including music from the LGBT Choir, Comedy Pride, a stylish Cat Walk show, a market with stalls to stock up on souvenirs, gifts and mementos, food and drink stalls, information stalls, adrenaline pumping fairground rides, a dance and active zone and a Trans* friendly area for the Trans* community and their allies. The Trans* Friendly Area will be hosting a variety of Trans* related talks and events including All about Trans* Talk, April Ashley Guided Tour of Museum of Liverpool, Q and A: 'everything you wanted to know about Trans* people but were afraid to ask', Transphobic Crime Talk from Tracy O'Hara of SIGMA and Make-Up demonstrations from the Makeover Rooms.

For music fans, this year's event has an incredible line-up of performances across 3 stages.

Headlining the Waterfront Stage is the fabulous Katy B who will be performing at 1.30pm. After bursting onto the scene in 2010 with 'Katy on a Mission' and a career that's growing from strength to strength with hit singles '5AM' and 'Crying For No Reason' Katy B makes her way to Liverpool for her first Pride performance. Gates to the Waterfront stage will open at 11am so get there early to see Katy B live on stage!

In a Liverpool Pride exclusive, Ashleigh Gray and Samuel Edwards, the brand new stars of the record breaking Wicked UK tour, will perform together for the very first time. Singing iconic numbers such as the show-stopping Defying Gravity, the appearance will give audiences a preview of what to expect when the global musical phenomenon flies into the Liverpool Empire Theatre for a strictly limited four-week run from 16 September 2014.

The Waterfront Stage will also have fantastic performances from Heather Small of M People, Radio City 96.7's Claire Simmo, House of Suarez, Watchtower, Audio Zero, Sam Cottrell, Ukebox and Doodah Farm.

Also on this incredible line-up ABBA GOLD, Kylie-a-like and Sam Fox alongside DJ Ellie Phillips, Killa Sista, Jes Stretton, Edge of Eden, DJ Lee Butler, My Forever and MiC Lowry will keep crowds entertained at the Waterfront Stage throughout the whole day.

This year's Stanley Street Stage will be hosted by Paul German, Calvin Fox, Baby Jai, Leanne Campbell and Pete Price with fabulous performances from 80's Scouse Songstress Sonia, Navy Bar, Pink, Heaven, House of Suarez, Masquerade, Superstar Boudoir's Vivienne and Sista Luv. Joining these Liverpool Pride favourites will be DJ Danny Kay, Lisbon, Flick/Jupiter's, DJ Lee Butler, Cindy Crystelle, Danielle and Jonathan Graham and Carly Grimes/Kev McGowan. There will also be performances from S'Evere, Toni Nesbitt, Boutique, Nikki Belle and DJ Mark Armstrong to keep the party going!

Finally, the Garlands and G-Bar Stage will host back to back DJ sets from Garlands and G-Bar's biggest and best resident DJs, keeping the party vibe going from 2pm until 11pm! Garlands and G-Bar legends Andy Mac, Anthony Armstrong, Dave Bennett, Dave Booth, John Hooper, Les Calvert, Lil Jon and Mr. X will perform on this non-stop stage of music, entertaining crowds with the biggest and freshest tunes and keep the magical party spirits going till late into the night!

As always the day's events will kick off with the free Pride March and organisers want to make 2014's the biggest yet; be sure to join the celebration of Liverpool's LGBT culture and community and support the campaign for equality, acceptance and freedom.

To participate in this year's march, register online. Organisers ask those wanting to take part in the march to meet at St George's Plateau from 11am, on Saturday, 2 August 2014. From here the muster will include speeches from the Lord Mayor Erica Kemp and Liverpool Pride board members along with some great entertainment to start the celebratory proceedings. Merseyside police are requesting that participants respect the right for others to protest without recourse.

After leaving St Georges Plateau, the march will proceed along Lime Street before taking in Queen Square Bus Station and Whitechapel, then making its way along Lord Street and North John Street, turning down James Street, crossing The Strand over Mann Island and landing in front of the Waterfront Stage at the Pier Head, where the afternoon's entertainment will begin.

Tickets for the main staged areas are priced at £8 advanced and can be exchanged for wristbands at the entrances to both the Pier Head site and Stanley Street Quarter sites on the day. For those that haven't got tickets, there will be a ticket booth on the plateau to purchase them on the day for £11.

Liverpool Pride have also introduced a new Golden Circle VIP ticket, priced at £20 each (additional £12 to upgrade if already purchased) - Golden Circle tickets are strictly limited to provide the very best Pride experience and jumping all the queues. You will get the best access and views of the Main Stage area and access to your very own washrooms and Golden Circle bar.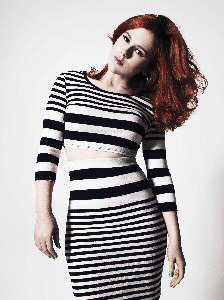 This year marks the 5th anniversary for Liverpool Pride, which was established in 2010 and takes place each year to coincide with the date of murdered gay teenager Michael Causer 6 years ago. This year Liverpool Pride falls on the exact date of Michael's death, making the march particularly poignant as we celebrate his life. Last year's Pride event was a huge success with around 65,000 people enjoying the day including 6,000 marching in the parade and 20,000 spectators lining the City centre streets to cheer them on. This year organisers are hoping for the biggest turn out to date in support and celebration of LGBT culture.

To avoid the queue's on the day you are able to purchase your Liverpool Pride tickets in advance, available at the Liverpool Pride website and from the Ticket Quarter box office.

Ticket Prices:- Advanced tickets £8 and £11 on the day. (No booking Fees, a handling charge may apply of £2.25 per transaction)

Golden Circle VIP tickets are £20 each (additional £12 to upgrade if already purchased)

For tickets book online or call the Liverpool Pride Ticket Hotline on 0844 8000 509. Tickets also available in person at TicketQuarter, Queen Square, Liverpool.

Make sure you check out liverpoolpride.co.uk, @LiverpoolPride on Twitter and Facebook to have your say and for all of the latest pride news.