New cancer hospital proposals - find out more and have your say at Sefton consultation roadshow
PEOPLE in Sefton can find out more and have their say on proposals for Transforming Cancer Care across Cheshire and Merseyside at a public consultation roadshow this Friday, 29 August 2014.

The Clatterbridge Cancer Centre NHS Foundation Trust; the health trust that provides specialist cancer care to people in Cheshire and Merseyside; wants to expand and develop a major new cancer hospital in Liverpool.
The new hospital would be on the same site as the Royal Liverpool University Hospital and the University of Liverpool, and experts say it would enhance patient care and the scope for groundbreaking research.

The Clatterbridge Cancer Centre would also continue providing services at its existing sites in Wirral and Aintree as well as the services it provides at other hospitals across Cheshire and Merseyside.

It is asking people for their views on the proposal during a public consultation running until 19 October 2014. And people from Sefton can find out more when the Transforming Cancer Care consultation visits the area again this week.

The consultation team will be at Tesco in Formby from 4pm to 7pm, on Friday, 29 August 2014. They will also be on Chapel Street in Southport all day on Saturday, 20 September 2014.

Dr Peter Kirkbride, Medical Director of The Clatterbridge Cancer Centre, said:- "Cancer is something that will affect most of us, either as a patient or a relative, at some time in our lives. More people are developing cancer and we are seeing more complex patients who have conditions like diabetes, heart and kidney disease as well as cancer. Having a Cancer Centre in Liverpool on the same site as a large teaching hospital and the university would provide clinicians and patients with vital on-site access to intensive care and other key medical and surgical specialties. It would also enhance collaboration between clinicians and academics, firmly establishing our region as a major centre for world leading cancer research and clinical trials. We are very keen to hear people's views so we would encourage everyone to get involved and have their say through the public consultation."

The public consultation was launched on 28 July 2014 and runs until 19 October 2014. Full details of the proposals, a short film and the consultation documents and questionnaire are available at:- transformingcancercaremc.nhs.uk. People can contact the Consultation Team on:- 0151 296 7068 or via emailing:- engagement@cmcsu.nhs.uk.
Appeal following a robbery at SPAR in Birkdale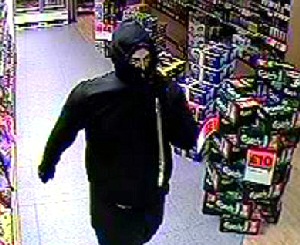 MERSEYSIDE Police are investigating a robbery at the Spar in Liverpool Road, Birkdale, on the night of Tuesday 26 August 2014. Merseyside Police said that "Patrols were called to the Spar shop, on Liverpool Road, at 10.40pm, following a call from staff reporting a robbery. On arrival officers found 2 members of staff who were shaken, but uninjured. They had locked the front door of the shop and were cashing up in the rear office when up to 4 males in balaclavas forced the front door open and entered the shop. Once inside, several of the offenders stole cigarettes from behind the counter while another tried to gain entry to the office. A small bag containing a small amount of cash was stolen. 1 of the shop assistants called the Police and the offenders fled. 1 of them is believed to have been in possession of a crowbar, which was used to force open the front door." Detectives are keen to speak to anyone who witnessed the incident or any suspicious activity outside the Spar, either just before or after 10.30pm. Police are particular keen to hear from anyone who saw a white coloured car leaving Liverpool Road in the direction of Ainsdale. Call Sefton CID's burglary and robbery unit on:- 0151 777 3811 or Crimestoppers on:- 0800 555 111.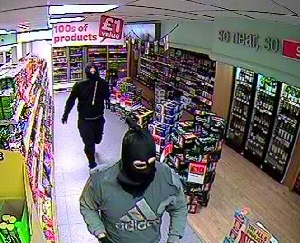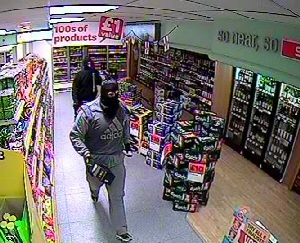 Galloway's Society at the 2014 Flower Show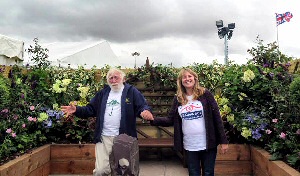 A Southport based charity who took part in the Flower Show for the 1st time this year claim they were completely overwhelmed by the level of support they received from staff at the show and the public Galloway's Society for the Blind which merged with Southport blind aid only a few years ago were amazed at the level of help they received to help make their dream of having a show garden a reality. Fundraiser for the local charity Emma Wilson commented:- "We really wanted a garden at the Flower show, it is such a huge events and fantastic publicity for a small local charity like ourselves but being so new to the area we do not have the man power or the resources. When we spoke to the show organisers to tell them a garden was not going to be possible this year we were amazed by the response we got. The staff rang me back a few days later informing us they could source the materials for us and had contacted a gold winning landscaper to help us make the garden a reality. Alan Francis who is a Southport landscaper and has won gold 5 times at the Flower show agreed to meet with me and plan a sensory garden which would be accessible for blind and visually impaired people, allowing them to enjoy the garden using their sense of touch, smell and hearing. Alan was fantastic, nothing was too much trouble for him and he put the whole garden together for us, with the help of his two sons. We could not believe it when we turned up at the show and found the garden had won Silver-Gilt, it was more than we ever imagined. Over the next 4 days we had so many people coming over and congratulating the charity and telling us how beautiful the garden was. But the Flower show had one more surprise up its sleeve, un be known to us at the time, the daughter of one of our regular service users had contacted the show telling them it was her mums dream to dance with Strictly Come Dancing star, Anton du Beke, who was opening the show this year. Lil who is 85 and registered blind was invited by the Flower Show staff as a VIP and when Anton came on stage to open the show he asked her to come up and have a dance. Lil was absolutely thrilled by the experience and has brought in the photos to show everyone here at Galloway's. As a charity we work hard to help over 7000 local blind and visually impaired people regain their confidence, maintain their independence and show them that having a visual impairment does not need to stop them living a full and active live, but we rely on donations and local support to do this. We want to sincerely thank the Flower Show, Alan Francis Landscapes and the public who came and donated to us over the four days, you are making our work possible."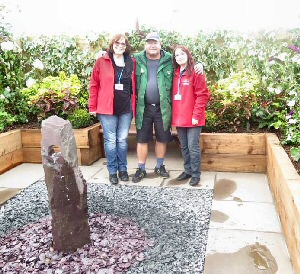 To find out more about Galloway's Society for the Blind and the services they provide call:- 01704 534555 or email them via:- enquiries@galloways.org.uk. Also if you are looking to have your garden done and are looking for a landscaper in the area call:- 07715 118982 or email:- info@alanfrancislandscapes.co.uk.