Cancer hospital rated 1 of best nationally for patient facilities
MERSEYSIDE and Cheshire's specialist Cancer Centre has been rated 1 of the best hospitals in the country in a national inspection programme led by patients.

The Clatterbridge Cancer Centre NHS Foundation Trust, which has its main base in Wirral, scored some of the highest marks in the country in the PLACE inspection whose results are published on 27 August 2014.

The Patient Led Assessments of the Care Environment (PLACE) programme sees teams of patient representatives and healthcare staff assessing hospital facilities in four areas: their cleanliness; the quality of patient food; respect for people's privacy, dignity and wellbeing; and their general condition, appearance and maintenance. The inspection team needs to have a minimum of 50% members who are patient representatives rather than staff.

The Clatterbridge Cancer Centre got a perfect score for Condition, Appearance and Maintenance (100.00%) and an almost perfect score for cleanliness (99.88%). It also performed extremely strongly on Food (96.67%) and Privacy, Dignity and Wellbeing (93.18%). The average scores nationally were nine out of 10 for Cleanliness and Condition, Appearance and Maintenance and 8 out of 10 for Food and Privacy, Dignity and Wellbeing.

Patient Michael Parton, 57, from the Isle of Man, has been in The Clatterbridge Cancer Centre for the last five weeks. "I'd heard this place was excellent and it has certainly lived up to that expectation. You get three or four different choices of food; things like omelette, beef stew, shepherd's pie or a sandwich if you don't feel like a full meal. You get some hospitals where even the staff won't eat the food but it's very good here."

Helen Porter, Director of Nursing and Quality at The Clatterbridge Cancer Centre, said:- "Clean, comfortable facilities, a calm and peaceful environment, nourishing and delicious food, and respect for privacy and dignity are incredibly important to patients' morale and recovery. It's something we take seriously as a trust and put a lot of thought into, so we are absolutely delighted to have been rated one of the best trusts nationally for the quality of our patient facilities."

The PLACE results for 2014 have been published by the Health and Social Care Information Centre at:- hscic.gov.uk.
Alcohol licence revoked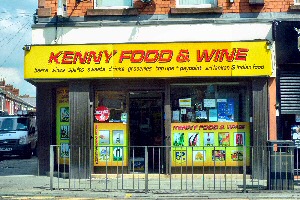 AN off licence in Liverpool which repeatedly sold alcohol to street drinkers and other people who were drunk has had its licence revoked. Liverpool City Council's Alcohol and Tobacco Unit brought the action against Kenny Food and Wine in Kensington following repeated complaints from local residents. They successfully argued the establishment was failing to meet its licensing obligations under Prevention of Public Nuisance, despite repeated offers of assistance and support. The issues included:-

► Street drinkers hanging around outside causing a nuisance to local people.

► Using a nearby alleygate as a toilet.

► Littering the area with empty cans and bottle.

On one occasion, a man was found unconscious opposite the premises with two half empty sherry bottles which were believed to have been sold to him by Kenny Food and Wine. Council officers and Merseyside Police visited the premises last September and asked them to stop selling single cans of super strength alcohol to try and reduce the problem, and to become a member of the Alcohol Watch scheme. Despite joining Alcohol Watch, evidence gathered later from single cans found strewn nearby showed they had been sold by Kenny Food and Wine. Councillor Steve Munby, Cabinet member for neighbourhoods, said:- "We had received many complaints from local residents about Kenny Food and Wine causing antisocial behaviour and being a blight on the area. Despite repeated warnings, they were continuing to sell alcohol to people with a drink problem and those who were already drunk. This irresponsible behaviour could not be tolerated any longer and the revoking of the licence is good news for the local community."

Marshside reserve gets new lease of life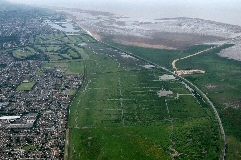 AFTER 20 years of successful partnership with Sefton Council, the RSPB is celebrating a new 99 year lease of the RSPB's Marshside reserve, in Merseyside. The new lease from the Council trebles the size of the nature reserve. It grants the RSPB control over the saltmarsh at Marshside as well as the fresh marsh and includes the former 'Rainford's marsh'. It also includes the car park and the roadside strip as far as the sewage works, but does not include the Old Sand Works', which is still under the control of the Sand Company.

Tony Baker, RSPB Ribble Sites Manager, said:- "This is a fantastic way to celebrate 20 years of the RSPB and Sefton Council giving nature a home at Marshside. It's great that it comes in the first year that our fantastic avocets have nested on the saltmarsh at Marshside."

There will be a chance to celebrate the news and talk to site staff about their plans for the future of Marshside at a special 20th celebration event, to be held at the reserve on Sunday, 7 September 2014.

Tony added:- "We have lots to think about as we look to future plans for encouraging more wildlife and more human visitors to come to the reserve; adding further value to Southport as a tourist destination, and we know we can count on our wonderful volunteers to help us step up and meet the new challenges the new lease brings."

Cllr Ian Moncur, Sefton Council's Cabinet Member for Children, Schools, Families and Leisure, added:- "The RSPB has done a great job of managing this part of our amazing coast. It's good to know the Marshside reserve will be in good hands well into the next century."

The RSPB's management of Marshside forms part of the conservation organisation's Ribble Coast and Wetlands Futurescape. This is a large scale project aimed at creating a network of linked homes for nature across the local area. For more information about the forthcoming celebration event, visit:- rspb.org.uk/marshside.
Redrow is preferred developer for Park Avenue
LIVERPOOL City Council has selected Redrow as its preferred development partner for land at Park Avenue. The 2.62 hectare site, which lies outside the boundary of the 104.75 hectare of Sefton Park, was declared surplus to requirements in 2013. The Council advertised for a developer to come forward with ideas for a bespoke, high quality scheme which is sensitive to the area. The sale price of the land will provide a much needed financial boost for the Council, and be invested in projects that benefit the City. Redrow will hold a pre-planning public consultation drop in event in September, at which people will be able to comment on their outline ideas for the site.

Mayor of Liverpool Joe Anderson said:- "This land lies outside of the boundary of Sefton Park and was originally earmarked for housing when the park was built. I have been clear that any scheme which is brought forward must be of the highest quality, of low density and in keeping with the area. At the moment we simply do not have enough executive homes in the City, and I believe this scheme will help us meet some of that demand, and provide more Council Tax income which we can use to help protect services. We all know that these are difficult financial times for the Council, and I will make sure the money raised from the sale of this land is used for projects that improve the City."

A spokesperson for Redrow Home (NW) said:- "We will now be undertaking further work prior to submitting a planning application and this will include discussions with the planning authority, English Heritage and others. We fully understand and appreciate that this is a site in a very sensitive location. We will ensure that any planning application that is submitted is high quality and in keeping with the local surroundings."