Merchant Navy Day, Liverpool
Report by The Revd Dr Crispin Pailing, Rector of Liverpool
FOR many seafarers in the North West, the only Church they know is Liverpool Parish Church, sometimes known as the Mariners Church. On Sunday, 7 September 2014, the Church will host the annual Merchant Navy Day service, in the presence of the Lord Mayor of Liverpool, Cllr Erica Kemp, and other dignitaries from across the region. The service begins in Church at 12 noon, and concludes with a procession to the Merchant Navy Memorial at the Pierhead where wreaths will be laid. Every year the service includes particular guests invited from overseas. This year's Service will particularly commemorate the service by the Merchant Navy in Canada, Gibraltar, Cape Verde Islands, and the Isle of Man.

This Celebration of Merchant Navy Day has been organised by the Merchant Navy Committee, in collaboration with Liverpool Parish Church and Fr John Seddon, an experienced maritime chaplain.

The Rector of Liverpool, the Revd Crispin Pailing, said:- "The Merchant Navy has always been central to our national life, both at the heart of commercial life, and often ensuring safety and survival in times of conflict. Hundreds of former seafarers will join us for this service to remember friends who have died, and to celebrate their continuing fellowship. Each Merchant Navy association has its own history and achievements: for example, the Isle of Man lost one third of its Merchant Fleet at Dunkirk. Liverpool Parish Church is privileged to bring together prayer and thanksgiving to God for the tremendous service which the Merchant Navy has given and; continues to give."

After the laying of wreaths at the Pierhead and the sounding of the Last Post, members of the Merchant Navy will continue with their celebrations at the Eldonian Village Hall in Vauxhall.

Further information about Liverpool Parish Church and its maritime links visit their website and for information about the Merchant Navy visit Wikipedia.
Liverpool Parish Church to host WW1 lunchtime recital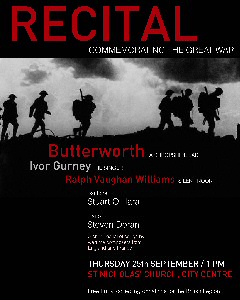 AS part of the continuing commemoration of the centenary of the First World War Liverpool Parish Church, on Chapel St, opposite the Liver Building, will be hosting a lunchtime recital on 25 September starting at 1pm. The recital will be given by Stuart O'Hara, baritone, and Steven Doran, pianist, as part of a series of recitals around the City commemorating the centenary of World War One. The programme features works written by composers from Britain and France writing around the time of the Great War, and as such will feature Butterworth's settings from:- "A Shropshire Lad", Duparc's:- "La Vie Anterieure" and songs by Ralph Vaughan Williams, Ivor Gurney and Herbert Howells. The performance is free, lasting around half an hour, and there will be an opportunity to donate money to the Royal British Legion.

Is the Phones 4u collapse a warning to drop ship distributors?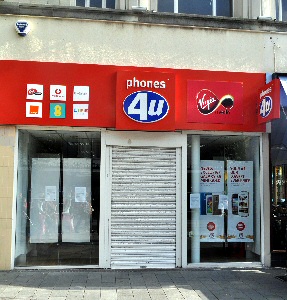 ON 15 September 2014 Robert Hunt, Ian Green and Robert Moran were appointed as joint administrators of Phones 4u Limited along with their other businesses:- Life Mobile Limited, 4u Wi-Fi Limited, 4u Limited, Jump 4u Limited, MobileServ Limited, Phosphorus Acquisition Limited, Phones 4U Group Limited and Phones4u Finance Plc. As a result all the company's 720 outlets, including 550 standalone stores shut. Then on 16 September 2014 Dan Schwarzmann, Douglas Rackham, Robert Hunt and Ian Green were appointed as joint administrators of Policy Administration Services Limited. This move has shocked staff and customers as the company turned over a profit of £105 million last year and had plenty of cash in the bank: so what went wrong? The move came after EE announced it was severing its ties with the firm, and earlier this year both O2 and Three had removed their custom from the group. On top of that The Vodafone network ceased to sell contracts through Phones 4u a fortnight ago, in effect shutting down the business. Now Administrators are conducting a review the Group's financial situation. Phones 4u has insisted that employees "will continue to be paid until further notice", but all 5,600 employees are in jeopardy as a result. Employees can contact the central HR team on:- 01782 676 969. Also customers can use the following service lines until further notice:-

► Phones 4u Customer Service:- 0844 8712253.

► Technical Support:- 0844 8712233.

► Phones 4u Care (Insurance):- 0844 8710535.

► LIFE Mobile Customer Service:- 0844 3221133.

If you are seeking support for an Apple device, and were a Phones 4u Customer you can go to Apple's Support website.

Creditors and suppliers are asked to call Phones 4u Customer Service on:- 0844 8712253, should you have any questions.

This shock change of fortune for what was seen as a slick and well run business has now called into question the likelihood that this could hit other firms who specialise in this market. Its collapse has shown how venerable some firms are in the market that deals with reselling of phone contracts, pay-as-you-go, SIM free phones and accessories.

Has the move to put Phones 4u in to administration affected you or a member of your family? Are you a creditors, a suppliers, or a customer, please let us know your views on this by emailing our newsroom to:- news24@southportreporter.com.