1 month left to have your say on major proposals for cancer care in Merseyside & Cheshire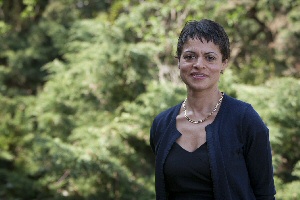 PEOPLE in Merseyside and Cheshire have just over a month left to have their say in a public consultation on major proposals for expanding and improving cancer services before it ends on 19 October 2014. The Clatterbridge Cancer Centre NHS Foundation Trust; which specialises in groundbreaking cancer treatment and research and provides the cancer service in Merseyside, Cheshire and surrounding areas; wants to expand and give the most complex patients even better care.
The Transforming Cancer Care proposals include a £118m investment in developing a new specialist cancer hospital on the same site as the Royal Liverpool University Hospital and the University of Liverpool, while retaining and refurbishing its existing Wirral site. The radiotherapy unit at Aintree and the chemotherapy and outpatient clinics across Merseyside and Cheshire would also continue.
Cancer experts say the new hospital would enable them to provide even better care as it would have on site access to intensive care and other key specialties such as cardiology for the most complex and seriously unwell patients. This is increasingly important as people live longer and are more likely to develop cancer in addition to other long term illnesses like heart, kidney, and lung disease. At the moment, patients who need these services have to be transferred by ambulance to other hospitals as they are not available on the Clatterbridge site. It would also bring cancer services even closer to the majority of people in Merseyside and Cheshire. Around 63% of The Clatterbridge Cancer Centre's current patients live closer to the Royal Liverpool site than the Wirral. At the moment, patients in places like Southport and Knowsley may have to travel to Wirral for some or all of their care. Radiotherapy would be available on three sites; Aintree, central Liverpool and Wirral' providing more choice to patients.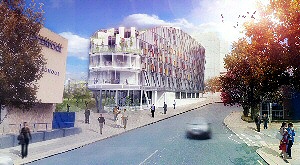 Importantly, experts from The Clatterbridge Cancer Centre would also be able to carry out even more groundbreaking research and clinical trials through closer links with the university and other researchers, giving patients access to the latest and most advanced treatments. Having on site access to intensive care and other specialties would also enable a wider range of clinical trials, including those where new treatments are being tried for the first time. Under the proposals, inpatient beds, the teenage and young adult unit and the most complex care would move from Wirral to the new hospital in Liverpool where patients and staff would have on site access to key specialties if they needed them. The Wirral site would continue to provide the majority of its current services and it's expected that around 90% of Wirral and West Cheshire patient attendances could continue to take place there.

Dr Nicky Thorp, Associate Medical Director of The Clatterbridge Cancer Centre, said:- "Merseyside and Cheshire has one of the highest rates of cancer in the country. More than one in three people develop cancer at some point so these proposals are something that could potentially affect all of us; either as a patient ourselves or a close friend or family member. We believe this is a once-in-a-generation opportunity to transform cancer care by expanding our services to meet the growing demand for very specialist cancer care, while also enabling patients and staff to access the other services we need as we provide more complex treatments to people with much more complex long-term health issues. Absolutely critically, however, we need to hear what patients, the public and other key groups think. We're particularly interested in people's comments and suggestions and we will take that feedback on board. I would really encourage people to have their say by completing the consultation survey."

The Transforming Cancer Care public consultation launched on 28 July 2014 and runs until 19 October 2014. Full details of the proposals, a short film and the consultation documents and questionnaire are available online. People can contact the Consultation Team on:- 0151 296 7068 or via email. Roadshow events are taking place across Merseyside and Cheshire so people can find out more and have their say. Please visit:- transformingcancercaremc.nhs.uk for the latest information.

North West the most enlightened region when it comes to views on female traders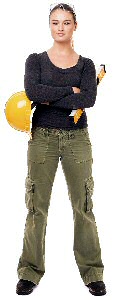 RESIDENTS in the North West are giving sexism the brush off after a survey, commissioned by vetting service Checkatrade.com, revealed they are the most enlightened in the country when it comes to hiring female traders.

A whopping 85% of people in the region agreed that women entering the manual trades is a 'good thing'. That was the top figure across the country; and a lot higher than in Northern Ireland where the figure was just 60%.

In fact, the survey into attitudes towards tradespeople unearthed some shockingly sexist results in other parts of the UK.

55% of respondents in Northern Ireland, for instance, agreed that 'Manual trades are a man's world, simple as that'. While in the North East not a single person said they would actively choose a female tradesperson!

The picture in the North West was better. Overall, nine per cent of respondents in the North West said they would deliberately choose a female trader ahead of a man and 71% had no preference (London with 13% and 64% was the benchmark).

Moreover, 11% of respondents in the region said they would actively pick a female gardener and 9% a female painter and decorator; with most believing women would deliver 'greater attention to detail'.

In fact the good news for women is that the revolution is on its way; with more and more turning to building, decorating and plumbing to earn their crust than ever before.

According to figures released by Checkatrade.com, the number of women becoming members in the first 5 months of 2014 matched the number for the whole of 2013. A whopping 80% of homeowners nationwide backed women entering the trades.

Kevin Byrne, MD of Checkatrade.com commented:- "It is fantastic to see women breaking out of the stereotype and entering the manual trades. There are many industries where women are underrepresented, but I am glad to see manual trades being bought into the 21st century. Long may it last!"
Could you be the next green fingered apprentice?
A search is underway for 10 young people to work in Liverpool's parks and gardens. Candidates need to be aged 16 and 17 and not previously in education, employment or training (NEET). They will be recruited by Glendale Liverpool, the City Council's grounds maintenance partner. The scheme will see them take part in a 12 month pre-apprentice scheme which will give them work experience, alongside studying for a level 1 NVQ in horticulture, and participating in the Duke of Edinburgh Award scheme. They will be assigned an apprentice as a mentor to offer support, advice, encouragement and act as a 'buddy' when they need extra support. On successful completion of the pre-apprenticeship they will get the opportunity of a 5 year apprenticeship.

Councillor Nick Small, Cabinet member for employment and skills, said:- "This is the 3rd year that we have run this scheme and it has proved successful, with many of the young people progressing to a long term apprenticeship programme. Glendale are one of our key partners and their commitment to give young people the chance to take the first step on to the employment ladder is to be applauded It is a chance for young people who have finished school but don't want to continue their formal education to get practical on the job training and a qualification."

Glendale Liverpool have responsibility for the maintenance of the City's parks and open spaces, cemeteries and golf courses including sports grounds and play areas totalling 14 million square metres.
Peter Cosgrove, General Manager of Glendale Liverpool, said:- "We are really proud of our apprenticeship programme which is helping bring on a new generation of staff with horticulture skills."

People who are interested need to register by 4pm on Friday 26 September by calling:- 0151 233 4699 or you can also call:- 0151 233 5346. They will then be invited to attend a presentation at the Holiday Inn at St John's Centre on Tuesday 30 September at 1:15pm. The cost of being NEET from 16 to 18 years old is estimated to cost the public purse around £56,000.