Flight attendant jailed for smuggling cigs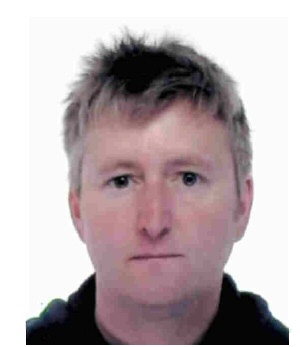 THE ringleader of a gang that used an airline's staff discounted travel to smuggle cigarettes through UK airports has been jailed for 21 months. HM Revenue and Customs (HMRC) found that flight attendant Dennis Connolly, 43, had organised over 130 smuggling trips, for himself and 5 others, using airline staff discounts. The gang hid cigarettes and tobacco worth £180,000 in evaded duty and taxes in their luggage. The 5 men and 1 woman from Warrington, Liverpool, St Helens and Southport were sentenced at Manchester Crown Court on Wednesday, 1 October 2014, after pleading guilty at an earlier court hearing.

Sandra Smith, Assistant Director, Criminal Investigation, HMRC, said:- "Airline employees hold a position of trust and abusing such privileges in order to smuggle is a serious matter. Connolly organised subsidised travel purely for smuggling purposes. There are no excuses for smuggling, whatever your status. Tobacco fraud costs honest taxpayers more than £2 billion a year, undercutting honest businesses, and drawing people into wider criminality. Anyone with information about illicit tobacco sales or smuggling should contact the Customs' Hotline on:- 0800 59 5000."

The gang were caught out when three of them were stopped by Border Force officers at Liverpool John Lennon Airport on 2 separate dates. Terence Steele, 57, was stopped in November 2013 as he attempted to pass through the Customs Green Channel with 20 kilos of hand rolling tobacco (HRT) in his luggage, after a 1 day trip to Faro, Portugal. Dale O'Brien, 36, and Paul Rigby, 44, both unemployed, were stopped together at the same airport in April 2013, with 29 kilos of HRT in their luggage, after an identical trip. An investigation by HMRC linked the smuggling activities of the gang. Connolly, Steele and Adele Jenkinson, 41, also an airline employee, made large purchases of duty free tobacco in Spain and Portugal for the gang to smuggle. Meanwhile, Barry Gwynn, 39, booked 12 smuggling trips for himself and others using Jenkinson's airline staff discount.

Highlighting the pain of facial neuralgia
LIVERPOOL'S St George's Hall will be seen in a new light next week as it supports a group of campaigners and sufferers, raising awareness of the facial condition, trigeminal neuralgia. On Tuesday, 7 October 2014, from dusk until 10pm, St George's Hall, will be bathed in a steel blue coloured light, in support of an international group which is trying to make as many people aware of this little known condition. Trigeminal neuralgia (TN, or TGN), is a neuropathic disorder which results in episodes of intense pain the face, originating from the trigeminal nerve. Councillor Roz Gladden, cabinet member for Adult Social Care and Health said:- "I am delighted that the City of Liverpool and St George's Hall have got involved in raising awareness of this painful condition. Many people are unaware that trigeminal neuralgia exists and this is an ideal way for TNNME, an international awareness group, to inform people and hopefully gain support for more funding and research to be given to those suffering from this condition. I hope the support we offer today will go some way to ensuring their message is heard."

Julie Carmichael from 'Trigeminal Neuralgia and me' (TNNME) said:- "I am delighted that Liverpool City Council is supporting our 'Light up Teal' day this year. It is vital that we try and get as much information and support for those suffering daily from this devastating condition."

St George's Hall will be 1 of many buildings across the world taking part in the 2nd annual 'light up' campaign. Buildings and bridges from China to Canada, Niagara to New York will also be lit. The University of Liverpool will light up its engineering building and other landmarks in the UK getting involved include, The Gateshead Millennium Bridge in Newcastle and Trafalgar Square fountain. Trigeminal neuralgia has been described as among the most painful conditions known to humankind and it is estimated that 1 in 15,000 people suffer from it, although the actual figure may be significantly higher due to frequent misdiagnosis. In the majority of cases, symptoms begin appearing more frequently over the age of 50, although there have been instances where patients as young as 3 years of age have been diagnosed. It is also more common in females than males.