Stephen Jones - Almost cured of sadness.
(Sanctuary Records) Special Preview
Review by Dominic Bonner.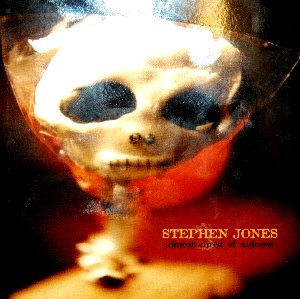 WITH the English institution of what was known as Babybird burned to the ground. The introduction to the true format that is quintessentially Stephen Jones arrives with bags of surprises.

Often we see many solo projects burst from solid popular bands that grace the public eye. Yet few of them succeed. This project surely wets the appetite for what else is possible of Jones's musical genius. Yet the feeling there is something missing from Almost cured of sadness and it remains paramount throughout. Nevertheless the return to his bedroom recordings and the release from his record company has seen a freedom of expert expression return to this artist.

To say this album verges on the weird and wonderful is an understatement. It is fundamentally challenging to the listener. A strong dance theme and somewhat American funk overtones constantly bounce around this album, often with effortless and marvelous lyrical mastery that is savage and sanguine within the same breath – Yet sits awkwardly on this album due to the childlike nature it retains.

It is however ironic that Jones has gone for this typically American sound. And is nonetheless a very bold effort that breaks from his former band but remaining true to the strikingly individual approach to music that we are accustomed from this artist. Key tracks include Little Thug, Jesus Freaks and Candy Asses and the wonderful 'American Dream', which are almost mesmerizing.
The popularity of Babybird will prove to be a hard act to follow. It is however a warm tenth album from Stephen Jones, with some rather lively cultural moments that deals with the 'cult of happiness'.

The solid basis upon Almost cured of sadness stands good ground that will provide the right blend of impetus for the future from such a prolific artist.

The jury may be out on this particular album, but Stephen Jones may yet prove to be the Tom Waits of his era.

The release of 'almost cured of sadness' is likely for March 3 2003.




out of 5
Moses – The Swimming Zoo
(BMN records)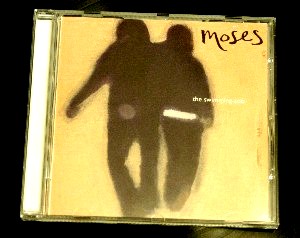 RARELY does acoustic based rock get the attention that it deserves. However, with this debut album it is clear that the ring of change for this genre to become popular once again is certainly on its way.

The title track opens with a racy pace that sounds similar to The Beatles on the drug speed. Moses mean business, and it is clear from the rest of the album that they intend to buck the trend of current Oasis clones and change the direction of indie music.

Musically the intricacy of Swimming Zoo is not overstated. This quintet offers 12 luxurious songs of solid acoustic strength that quite easily soothe the ear making it difficult to find fault in this offering. Although Moses may appear to err onto reminiscent touches of influences from Grant Lee Buffalo, Joni Mitchell and the Beatles. The sheer magnetism of this album ensures a recipe of songs that are irresistible.

Hailing from Hartlepool, the Mosley brothers have a collection of lively songs with challenging lyrics that are destined for chart success. With key tracks such as Beautiful Gun, Arantxa, Honey Tree and World Still Turns, Moses make a perfect setting in which their music could be played just about anywhere and anytime.

Moses resumes their current tour at the Barfly/Masque Bar, Seal Street in Liverpool on February 4.




out of 5