NEW YEAR'S RESOLUTION SLIPPING ALREADY?
Report by Gill Mackenzie.
IF your New Year's resolution to get fit, push yourself that little bit further or do something scary is already dropping by the wayside, then don't worry help is at hand. Hearing Dogs for Deaf People has a whole range of challenging and exhilarating events that will get you in shape, give you an experience of a lifetime, even get your hair standing on end - plus raise money to help deaf people.

If you want to get fit in 2003, run for Hearing Dogs. We have guaranteed places in the London Marathon, Edinburgh Marathon, Great North Run and the London 10K Road Race. Why not take on Ben Nevis or the Three Peaks Challenge? Get on your bike… and raise money by taking part in the Lands End to John O'Groats or Coast to Coast sponsored rides. Anyone looking for a really hair-raising experience can attempt a sponsored abseil, parachute or firewalk!
For those looking to enjoy an experience of a lifetime in 2003, why not walk the Inca Trail, the Great Wall of China, trek to Everest Base Camp or through the Thailand jungle, whilst raising vital funds for Hearing Dogs?

Hearing Dogs for Deaf People is the only charity in the UK dedicated to training dogs, mainly from rescue centres or similar, to alert severely or profoundly deaf people to everyday household sounds such as the doorbell or telephone and to danger signals like a smoke alarm.

Hearing dogs transform the lives of their recipients by providing greater independence, increased confidence and security, and valuable companionship. In its 20-year history the Charity has placed nearly 900 hearing dogs.

Nicky Litchfield the Charity's community appeals co-ordinator for the northwest, says:- "Hearing Dogs does not receive any government funding, and so relies on the fundraising support of the public. So go on… fulfil your New Year's resolution, and not only will you feel proud of your achievement, you'll know you're helping to raise vital money to help train more dogs to transform the lives of deaf people."

Hearing Dogs' fundraising team is on-hand to give you more information or to secure your place in any of the above events. Please call Nicky Litchfield, on 01257 260 988 or 07769 901 297, or Hearing Dogs' national events co-ordinator Hannah Phillips on 01844 348113.

About Hearing Dogs for Deaf People
Hearing Dogs for Deaf People is a registered charity that selects and trains dogs to respond to specific sounds. Hearing dogs alert deaf people by touch, using a paw to gain attention and
then lead them back to the sound source. For sounds such as the smoke alarm and fire alarm the dogs will lay down to indicate danger.
Hearing Dogs for Deaf People provides a national service and no charge is made to recipients. Seventy four per cent of all hearing dogs adopted into the scheme are either rescued or unwanted and since its inception in 1982, Hearing Dogs for Deaf People has placed nearly 900 hearing dogs. The Charity has three centres operating in the UK – Oxfordshire, Buckinghamshire and North Yorkshire.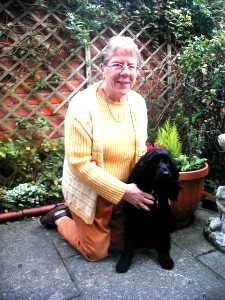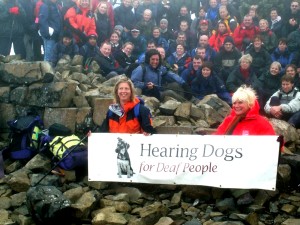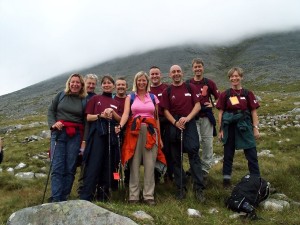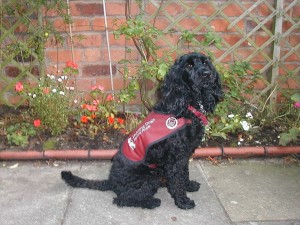 Patron HRH The Princess Royal. Registered Charity No. 293358 (England)