NSPCC reveals parents' worries about social networking sites used by children and UK children say many sites should have higher minimum age limits!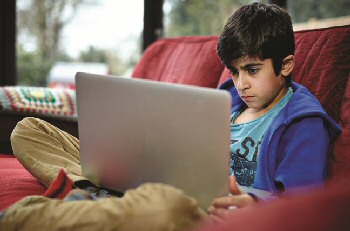 PARENTS' concerns about social networking sites popular with children have been revealed on Friday, 9 January 2015, as the NSPCC launched its Share Aware campaign to get families talking about socialising safely online.

An NSPCC panel of more than 500 parents from Mumsnet, including parents from across Lancashire, reviewed 48 of these sites and said all those aimed at adults and teenagers were too easy for children under 13 to sign up to. On more than 40% of the sites, the panel struggled to locate privacy, reporting and safety information.

At least ¾ of parents surveyed by the NSPCC found sexual, violent, or other inappropriate content on Sickipedia, Omegle, Deviant Art, and F my Life within half an hour of logging into the sites.

Those aimed at younger children, like Club Penguin, Moshi Monsters, Popjam and Bearville, fared better and parents did not find any unsuitable content on them.

The NSPCC has used the reviews to create a new online guide to help inform parents about the risks of different social networking sites used by children.
Quote from Lancashire parent - Commenting on the NSPCC share aware campaign, 1 Mum of 3 from Lancashire who was a mumsnet parent who reviewed the sites, said:- "I use social media sites myself and am aware of how to protect myself online and protect anything I may wish to share with my friends, so my experience has been positive, but as a mum of young tech savvy children, I understand that keeping children safe online is paramount. My children often tell me that their classmates have Facebook or Snapchat accounts which is a thought that terrifies me. It also angers me at the same time to think that many children and young people can be put at risk when using such sites. My children don't use social media at all and I've always made sure they understand that social media sites are for adults only. It's important that both parents and children are aware of how to keep themselves safe online, that's why this campaign by the NSPCC is so important."

The NSPCC helpline also hears from people about their concerns about online safety. One contact to the NSPCC helpline in was from a parent who called the NSPCC after finding out that their pre teen son had been sending explicit images of himself to teenagers online and over social media apps like SnapChat. The caller was worried that the image had been seen by other children at their school and that their child didn't seem worried about the consequences of this. The NSPCC practitioner referred the call to the local Police.

The NSPCC also asked just under 2,000 children and young people which social networking sites they used. Talking to strangers or sexual content were the main concerns mentioned by children. But they also thought the minimum age limit for signing up to many sites should be higher, despite saying they'd used the sites when they were underage. 1 young person who contacted ChildLine said:- "I gave my phone number to someone I met online because I thought it would be easier to communicate but I regret it now. They've turned really weird and send me messages none stop. I've tried ignoring them, but then they just call me loads instead, I feel harassed. How can I stop them?"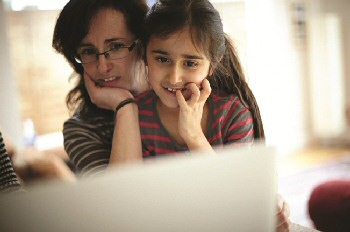 Peter Wanless, CEO of the NSPCC, said:- "Children are taught from an early age that it is good to share but doing so online can be very dangerous. We must all be Share Aware. This Christmas many children will have been given a smart phone, a tablet computer, or a games console. So it's the perfect opportunity for parents to have that important conversation with their children about who they are talking to and what they share when they socialise online. We know that children do take risks online, sometimes without realising it. And we know some parents feel confused by the internet; out of their depth, and out of control. Our Share Aware campaign gives parents straightforward, no nonsense advice that will help them to untangle the web and feel confident talking to their children about online safety. Keeping children safe online is the biggest child protection challenge of this generation. Parents have a vital role to play but we want social networking sites to respond to parental concerns about their children's safety and privacy. The NSPCC will continue to challenge and work with internet companies and the Government to make the internet a safer place for children."

The NSPCC's Share Aware campaign is aimed at parents of 8 to 12 year old children and also features 2 animations to be shown on prime time TV and digital spaces. I Saw Your Willy and Lucy And The Boy are engaging films with a serious message that follow the stories of 2 children who share too much about themselves online. Both films contain the simple message that although children are taught that it's good to share, this is not always the case online. People can find out more about the NSPCC campaign at:- NSPCC.Org.UK/shareaware and join the debate on social media by following #ShareAware. Anyone looking for advice about keeping children safe online, or concerned about the safety and welfare of a child, can contact the NSPCC's 24 hour helpline on:- 0808 800 5000 or email:- help@nspcc.org.uk. Children worried about online safety or any other problem can call the free, 24 hour helpline on:- 0800 1111 or get help online onilne.

Do you agree with this statement? Email your views to us at:- news24@southportreporter.com.

Are you going to see the legend Ricky Tomlinson St George's Hall Liverpool?
LITTLE Atom Productions are delighted to announce that acting and entertainment legend Ricky Tomlinson is the next special guest in the hugely popular In Conversation live interview series of events. Tickets go on sale at 9am on Friday 9 January 2015.

In Conversation With Ricky Tomlinson takes place at 7.30pm, on Wednesday, 4 March 2015, at St George's Hall Liverpool, and Ricky is the 12th guest in the special series.

The event will take place in the venue's stunning Concert Room. Fans will hear all about Ricky's life and hear his choice of music, performed live on the night by a number of specially chosen performers.

Tomlinson is probably best known for his roles as Bobby Grant in Brookside and the lazy, but loveable Jim Royle in the The Royle Family. His acting credits span over 30 years and include many more comedy and dramatic roles such as the lead character in Mike Bassett - England Manager, DCI Charlie Wise in Cracker, and the poignant portrayal of John Glover, father of Hillsborough victim Ian, in the Jimmy McGovern drama Hillsborough.

As well as being a prolific and highly respected actor, 75 year old Ricky is also famed for his stand up comedy and musical talents. He still makes regular appearances as a stand up comedian across the country and at his own club, The Green Room on Duke Street in Liverpool, and is a gifted banjo player.

Gemma Aldcroft, 1½ of production company Little Atom Productions, said:- "We're absolutely thrilled to confirm Ricky as our next In Conversation guest. We've been trying to get him on board for almost two years now but he's just been too busy. The man never stops!"

As well as continuously working as an actor and comedian, in recent years Tomlinson has worked tirelessly to get his name, and that of his fellow trade union activist Des Warren (who sadly passed away in 2004), cleared of the charge of 'conspiracy to intimidate' at a picket in Shrewsbury for which they were both imprisoned for 2 years in 1973.

In October 2014, Ricky was given the ultimate accolade from his beloved hometown. He was born in Blackpool as his mother, Peggy, was evacuated there during the 2nd World War, but returned to the City just 3 days later. So to recognise his work in the entertainment industry, his support of many local charities and for being a true ambassador of where he was raised, Ricky was awarded the Freedom of the City of Liverpool.

Ricky Tomlinson commented:- "I am thoroughly looking forward to being an In Conversation guest, which follows the wonderful honour I received from the people of Liverpool just three months ago when I was awarded the Freedom of the City of Liverpool. I hope some familiar faces from my past will attend and enjoy sharing our stories and anecdotes. My taste in music is very simple but each of my chosen pieces means something very special to me, so I hope the audience enjoys the music and the entire evening."

Little Atom Productions co-producer Karen Podesta added:- "His career has been so amazing thus far and he doesn't show signs of stopping any time soon. His life story truly is a fascinating and inspirational 1. I think we can safely say the audience are in for a real treat."

The event will follow the popular tried and test In Conversation format. Ricky will pick his five favourite songs ahead of the event which will then be performed as entirely unique versions by 5 separate musical acts live on the night. The audience will also be treated to stills and clips from Ricky's long and impressive career; there may even be a few special surprises thrown in!

Tomlinson will be interviewed on the evening by regular In Conversation presenter Mike Neary.

Mike Neary said:- "Ricky Tomlinson has been a hero of mine for over 20 years. In addition to his iconic TV roles, I am looking forward to discussing a wide variety of subjects with him including his time with some of the most acclaimed film makers in the business such as Ken Loach, Jimmy McGovern, Shane Meadows and Roland Joffe."

In Conversation With Ricky Tomlinson takes place on Wednesday, 4 March 2015, in the Concert Room of St George's Hall Liverpool (North Entrance). Doors open at 7pm for a 7.30pm start.

Tickets are priced at £25 and go on sale at 9am on Monday 12 January 2015. They are available online or by calling:- 0844 8000 410.* Tickets can also be bought in person at the TicketQuarter booth at Queen's Square, with no fees apply for that option.

* Online and telephone ticket sales are subject to a booking fee per transaction).
Hollywood beckons as National Search For A Star Arrives in Southport
A nationwide search for a new singing sensation comes to Southport this Saturday, 10 January 2015. The Mecca bingo club on Lord Street is hosting live auditions and recording sessions to launch Star Search, a brand new national talent competition being run by Mecca across the UK. The best singers at the Southport event stand a chance of joining other local and regional heat winners at a star studded national final, which is being held as part of a Star Search celebration weekend at Mecca Blackpool in June. And the overall Star Search winner will receive the ultimate star treatment as their prize, jetting off to Los Angeles on a once-in-a-lifetime trip for 2 to Hollywood, with accommodation in a top Beverley Hills Hotel and spending money thrown in. The Southport auditions are being held from 4.30pm on Saturday. Entrants will be able to select their own backing track on the night and all performances will be filmed. Videos of each singer will be uploaded by club staff to the Mecca Facebook page, where people will be able to vote for their favourites, who will then progress to the next stage of the competition. Entries for Star Search are accepted via live auditions at Mecca bingo clubs or via Facebook, where singers can upload their own videos of themselves performing, whether onstage or just in front of a mirror in the bedroom! Mecca area manager for Southport Star Search Mike Sime said:- "Star Search will be one of the biggest and best talent competitions to run across the UK this year but it is not only open to singers who think they have what it takes to hit the big time. We want as many entries as possible because we believe there's a lot of hidden talent out there." The easiest way to enter the competition is online, but the live recording sessions do offer something different. Mike continued:- "The live auditions are great fun and are a good alternative for those who don't want to enter online. Entries are welcome from members and non-members who want to give it a go as part of a great night out at Mecca Southport." The competition is open to over 18's only. Membership of Mecca bingo clubs is free. Mecca Southport will host a small number of other live auditions before the closing date of 22 February 2015. Dates for these sessions are available by contacting the club directly on:- 01704 533939.