New phase of roadworks at Gateway Route
WORK has started on the 2nd phase of a scheme to improve a key gateway route in north Liverpool. It involves the resurfacing of the A59 Rice Lane between Mosedale Road up to and including the Hornby Road junction, along with improvement to traffic signals and footways. The work is part of a £2.7million scheme on the Walton Corridor, the 1st Phase of which; resurfacing Walton Vale/Warbreck Moor between Hornby Road and Park Lane; was completed in at the end of November 2014. Work was suspended in the run up Christmas to maintain a free flowing highway network and avoid disruption. Work on the new phase, which is being carried out by King Construction, is expected to take a maximum of 8 weeks to complete. Part of the works will take place at night to minimise disruption and there will be some temporary night time road closures. Lane restrictions and temporary traffic signals will be in operation for daytime working.

Merseytravel and bus operators have been consulted to minimise disruption to public transport during the work.

The A59 is the 1st road to benefit from an £80m investment in the City's Highways Network. The programme will include improvements to major routes with Islington and surrounding roads; Smithdown Road (from Gainsborough Road to Queens Drive) and Ullet Road (from Smithdown Road to Croxteth Gate) being scheduled for improvement in the next few months.

Councillor Malcolm Kennedy, cabinet member for regeneration and transport, said:- "Our highways network has needed significant investment for many years and we are committed to improving the condition of the roads. We want this work to be of a durable standard as the roads identified for the programme carry huge volumes of traffic. The Walton corridor has long needed investment and this work will significantly help in the regeneration of this part of Liverpool."

The Highways Investment Programme, which will take place over 8 years, will help reduce the £256m highways maintenance backlog. The City Council is using capital resources such as borrowing and receipts from sale of assets to fund the work. Capital resources cannot be spent on revenue costs of day to day Council services such as salaries. Money spent on assets such as roads help to reduce the ongoing annual revenue maintenance costs of highways in future years. The City Council will also seek to identify sources of additional private and other public sector funding, including utility companies, throughout the programme, to help finance the work.
Fletchers Solicitors awarded WorldHost Recognised Business status for putting clients 1st
THE Southport based serious injury and medical negligence law firm Fletchers Solicitors has become the latest company in the UK to gain national recognition for its commitment to customer service, after being awarded WorldHost Recognised Business status. WorldHost Recognised Business status is awarded to businesses that have trained 50% or more of their front line staff using any of the training programmes and signed a commitment to delivering excellent customer service. On receiving the recognition, Ed Fletcher, CEO of Fletchers Solicitors, said:- "We are passionate about service standards and are incredibly proud to have achieved the WorldHost Recognised Business status. When our clients see that we have been awarded this position they'll know that we have made a commitment to delivering an exceptional experience for them. At Fletchers Solicitors, ensuring that we provide our clients with an outstanding level of customer service is pivotal to the way we work. Our clients have either experienced serious injury or medical negligence and so not only do our solicitors need to listen and understand the circumstances fully, they need to demonstrate sympathy and consideration without blindsiding the client with legal jargon. People can be reassured in the knowledge that they are dealing with a truly dedicated team of expert lawyers who will put their needs 1st." The WorldHost Recognition Certificate is valid for 2 years and is renewable on completion of a refresher course. In order to preserve the value of the status, the programme may be monitored through impromptu 'mystery shopper' visits. WorldHost is a world class customer service training programme that has already been used to train nearly over 150,000 people in the UK, including tens of thousands of staff and volunteers for the London 2012 Olympic and Paralympic Games. For more information, please visit:- fletcherssolicitors.co.uk

Trust launches New Year nurse recruitment campaign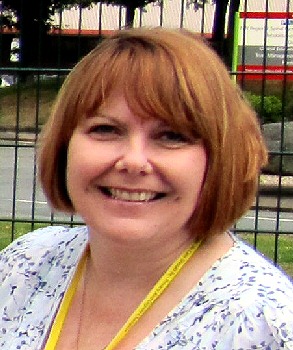 A NHS trust is beginning the New Year with a campaign to recruit more nurses. Southport and Ormskirk Hospital NHS Trust has vacancies in general medicine, surgery and community as well as for nurses with specialist experience in anaesthetics and spinal injuries.

"The Trust uses some brilliant agency nurses but we need a big injection of staff nurses who work only for us. We have opportunities for nurses starting their NHS career, nurses wanting to return to practice and nurses looking to make that next move. What counts is you're passionate about giving high quality compassionate care and share our values. We also offer flexible working arrangements, a supportive structured 18 month preceptorship for newly qualified nurses and a development programme for experienced nurses." said Angela Kelly, Interim Director of Nursing and Quality.

The Trust recently recruited 10 nurses from Romania to start in February who will join nurses from Portugal who arrived at Southport hospital in summer 2013.

Angela said:- "Many of the Portuguese nurses have stayed with us and become valued members of staff. We were equally impressed with the quality of the candidates we interviewed in Romania. Recruiting nurses is tremendously challenging for all NHS organisations but I believe we offer something special that makes this Trust particularly appealing. Southport and Ormskirk was among the first NHS trusts to offer truly integrated care to patients with community nursing teams leading the way in shaping, challenging and championing care delivered in the community. It works for our patients because many of them now get to stay at home and stay out of hospital, and it works for our nurses because the job is more rewarding as a result."
Nurses interested in finding out more should contact Angela on:- 01704 705255 or Carol Fowler, Interim Assistant Director of Nursing, at:- carol.fowler@nhs.net for information about the Trust, the Nurse Workforce Strategy, the wards and departments and how the Trust progresses and develops nursing skills and careers. Interviews will be held on Friday, 30 January 2015.