Karen Potter Craven Minor JFL
Results Week Ending 18 January 2015
Under 11 Harry Cope Cup
Burscough 0-1 Southport FC Juniors
Birkdale United 2-9 Formby JSC White
Trinity White 4-5 Redgate White
S&A Blue 0-9 S&A Red
Maghull Youth 9-0 Trinity Blue
Crosby Stuart 5-1 Hesketh Colts
Formby JSC Black 3-5 Redgate Yellow
Phoenix 5-6 Formby Athletic
Under 12 Joseph Jackson Cup
Southport FC Juniors 0-5 Formby JSC White
Formby Athletic 2-5 Mitch Green
The first half kicked off and the Greens were piling on the pressure. A long Goal kick from Kian Hall bounced over the top of the Formby defence, there was a mix up between the full back and the keeper resulting in an own goal.
From the resultant kick off it was Formby who went on the attack down the line. The Formby winger cut inside the defender and was judged to have had his shirt tugged. The ref awarded a penalty which was well converted.
Another great through ball cut the Greens defence in half and the Formby striker went through to make it 2-1 to Formby.
Next it was the turn of the Greens Nail Cakir who made a silky run into the opposition box and the slammed it through the beleaguered goalkeepers legs.
Tackles were flying in and it was turning out to be a fantastic display of football. Charlie Fish, the Greens centre back, had to come to the rescue on more than one occasion. He made a awesome goal line clearance and several last ditch attempt sliding tackles that were all perfectly executed.
At Half time the score remained 2-2.
Second half kicked off and the Greens were now starting to look the stronger of the 2 teams.
More quality passing from Jose Benford and Nail Cakir as the Greens started to ask questions of Formby defence. Jose Benford made a sweet little run beating two players and managed to score a good individual goal.
5 minutes later Jose managed to intercept a poor clearance from the Formby keeper and score into an empty net for 4-2 and the Greens were looking well on top.
Another mix up between the Formby defence allowed Birthday boy Owen Conteh to out muscle the full back and grab the last goal of the day.
Under 12 Premiership
Birkdale United 8-2 Trinity White
Altown United 6-2 Hesketh Colts
Under 13 Catherine Oldfield Cup
Formby Athletic 1-4 Southport FC Juniors
Birkdale R 5-5 Hesketh Colts
(aet – Birkdale R won 8-6 on penalties)
Under 13
Birkdale Black 6-0 Southport Trinity
Under 14 Maric Cup
Birkdale Black 5-1 Redgate Rovers
Under 14
Southport Trinity 0-5 Southport FC Juniors
Under 15 Karen Potter Cup
The Hares 4-2 Birkdale United
Southport FC Juniors 0-4 Southport Trinity
Formby JSC 4-3 Redgate Rovers
Under 16 Ken & Les Cup
Formby JSC 0-3 S&A Amateurs
Under 17/18 Gordon Hyde Price Cup
Town Green 0-1 Burscough Green
Lydiate 1-2 Redgate Rovers
Dynamo Rangers 4-3 Hudson Rangers
S&A Blue 0-3 Birkdale Black
AFC Liverpool 6-1 Redgate Yellow
Hudson Celtic 6-0 Formby JSC Black
Birkdale United 6-2 S&A Red
Southport Trinity 1-2 Myers

Fixtures Week Ending 25 January 2015
Under 11 Premier
Southport FC Juniors v Burscough
Redgate White v Birkdale United
Trinity White v Maghull Youth
Formby JSC White v S&A Red
Under 11 Championship
Crosby Stuart v Formby JSC Black
Formby Athletic v Trinity Blue
Hesketh Colts v S&A Blue
Phoenix v Redgate Yellow
Under 12 Joseph Jackson Cup
Town Green v Formby JSC Black
Redgate Rovers v Ormskirk
Under 12 Premiership
Trinity Blue v Formby JSC White
Hesketh Colts v Trinity White
Formby Athletic v Birkdale United
Under 12 Championship
Mitch Green v Phoenix
S&B Yellow v S&B Red
Under 13
Southport FC Juniors v Birkdale Black
Hesketh Colts v Formby JSC
Redgate Rovers v Formby Athletic
S&A Amateurs v Birkdale S
Under 14
Southport FC Juniors v Formby JSC
S&A Amateurs v Southport Trinity
Redgate Rovers v Hesketh Colts
Under 15
Birkdale United v Churchtown Athletic
Southport Trinity v Formby JSC
Under 16
Southport FC Juniors v Jaguars Red
Redgate Green v Formby JSC
Jaguars White v Hesketh Colts
Churchtown Athletic v Redgate Yellow
Under 17/18 Premiership
Myers v S&A Amateurs
AFC Liverpool v Redgate Rovers
Hudson Rangers v Lydiate
Birkdale United v Town Green
Under 17/18 Championship
Dynamo Rangers v Birkdale Black
Southport Trinity v Burscough Green
Redgate Yellow v Hudson Celtic
S&A Blue v Formby JSC Black

Dance the night away at St George's Hall
EVER wanted to follow in the footsteps of the Lord of the Dance or 'Jig a Square'? Well now you can with a series of ceilidhs and barn dances being held at St George's Hall. The 1st dance will take place on Saturday, 31 January 2015, to celebrate Burns night and will be a Scottish themed mass Ceilidh in the Great Hall. On offer will also be some traditional Scottish fare in the form of Haggis, stew and even a wee dram. There will then be an Irish Ceilidh on Friday, 20 March 2015, to celebrate St Patricks Day. Finally on Friday, 24 April 2015, there will be a St George's Day celebratory Barn Dance/Square Dance.

Cabinet member for Culture and Tourism, Councillor Wendy Simon said:- "This is a fantastic idea for the New Year and the great thing is that you can be complete beginner and still master most of the steps. Dancing is an enjoyable way to meet new people and get plenty of exercise while having fun, and what better setting than our very own Great Hall. I hope we can encourage as many people as possible to come along and have a go, and with three different events taking place there really is something to suit everyone."

Live music will be provided by:- 'The Liverpool Country Dance Band' who also have 2 instructors who will teach everyone taking part all the steps they need to enjoy the dancing. There will also be specialty food and drink available on each night. Tickets cost:- £10 (including booking fee) plus £2.25 handling fee per order from Ticket Quarter:- 0844 8000 400 or ticketquarter.co.uk.

In addition to the above events, the Friends of St George's Hall will also be holding a number of their hugely successful afternoon tea dances throughout the year, with the first taking place on Wednesday, 11 March 2015.

Tickets for this event are £6 each, which is payable on the door and this includes tea or coffee and a slice of cake!
Residents in Southport Urged to Make 2015 the Year of Warmth and Wellbeing
WITH more than a 3rd of people expected to break their New Year's resolutions by the end of the month, a warmth scheme is encouraging residents in Southport to ensure warmth and wellbeing is at the top of their list throughout 2015.

The npower Health Through Warmth scheme, which is available to residents across England and Wales, works with a range of community organisations, charities and local authorities to assist vulnerable homeowners with the funding and installation or repair of crucial heating measures, such as boilers, in the home.

This month, the scheme is raising awareness of the importance a warm home has on health, particularly for people with conditions which could be made worse by the cold weather, and is reminding Southport residents that help may be on hand for those who need it most.

Homeowners who have a long-term illness, a low income with little or no savings and who are unable to fully fund heating measures in their homes may be able to benefit from the scheme. They do not have to be, or become an npower customer to benefit.

Elaine Midwinter, npower Health Through Warmth scheme manager, comments:- "Warmth plays a vital role in health and wellbeing, which is why we're encouraging Southport residents to get in touch throughout the year if their heating has broken down to see if we can be of help. People living with respiratory or cardiovascular conditions are particularly at risk from cold living conditions."

Since being founded in 2000, more than 85,000 vulnerable residents across England and Wales have been referred to npower Health Through Warmth for assistance with heating and insulation.

As part of the scheme's wider work to raise awareness of the vital role a warm home has on a person's wellbeing, npower Health Through Warmth Through has partnered with charity 'National Energy Action' to support the development of an energy advice:- 'DVD - The Heat Is On' - which is available at:- nea.org.uk.

For more information about the scheme or to find out if you or someone you know could be eligible for help, visit:- healththroughwarmth.com.
Have your say about cancer services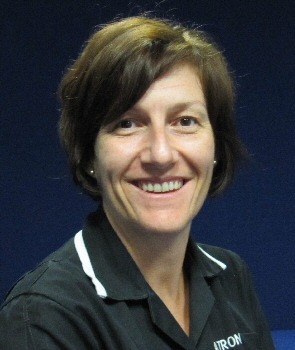 A NHS trust wants to hear what cancer patients, their families and carers think about the care they received in hospital.

Jackie Brunton, Cancer Services Manager at Southport and Ormskirk Hospital NHS Trust, said:- "We want to hear what was good and bad, how it made the patient feel and how it affected their experience of care. The event will centre on one-to-one conversations between patients and staff. To encourage as much openness as possible, the staff taking part won't have been involved in the patients' care. After the conversations, patients and staff will work together to establish any themes and develop ideas and suggestions for the Trust to consider."

The event, which is supported by Macmillan Cancer Support, will be held on Thursday 5 February between 11am and 1.30pm at the Salvation Army, 65, Shakespeare Street, Southport.

A light lunch and refreshments will be provided. Parking expenses will be paid. To book a place email:- janette.mills1@nhs.net or call:- 01704 705270.
On going operation to target violent crime sees 22 year old woman bailed
MERSEYSIDE Police, in the Sefton area of Merseyside, have taken 4 guns off the streets and a quantity of ammunition as part of an on going operation to reduce violent crime in the borough. Neighbourhood officers were joined by the force's Matrix Serious Organised Crime (MSOC) unit in executing several warrants in Netherton, on Wednesday, 21 January 2015. At a house in Dartmouth Drive the Police found, what are believed to be, 4 handguns and 3 boxes of ammunition hidden in various areas. An investigation by detectives from MSOC and supported by officers from Sefton CID is now underway to trace the people responsible for the weapons. As a result of this raid, a 22 year old woman, from the Sefton, was suspicion of firearms offences and has been released on bail pending further enquires.

Netherton neighbourhood Inspector Phil Hatton, said:- "This was an excellent find and 4 dangerous firearms have now been taken off the streets as well as a large number of bullets. These weapons are capable of inflicting serious injury or even killing someone so every effort is now being made to catch the people responsible for having them. We have a firm commitment to continuing our efforts to tackle serious and organised crime throughout Sefton and the rest of Merseyside and help from the public is key to this. Anyone who suspects criminal activity is taking place where they live can call Crimestoppers completely anonymously on:- 0800 555 111 and that information will be passed onto the Police for us to take action."