Young families are locked out of homeownership for nearly a decade
PARENTS say:- "young people's chances of owning a home are getting worse. A young couple with a child would have to save for more than 9 years before they could afford to buy a home in the North West" according to Shelter says.

Research for the housing charity looked at average wages, house prices, rents and spending on essentials to show the challenge faced by those trying to save for a home of their own in the region.

It found that couples without children face nearly 5 years of saving, leaving many with the difficult choice between getting on the property ladder and starting a family. Single people face a similar challenge to couples with a child, with a wait of just under a decade until they can afford to buy.

The situation is severe throughout the region. In Blackpool, families face more than 11 years to save for a deposit, in Manchester, they will have to wait 10 years, and those in Merseyside face 9 years until they can afford a home of their own.

The findings come as a separate Populus poll for Shelter shows that 6 in 10 parents across the country believe that young people's prospects for getting on the housing ladder have worsened over the last few years. For parents with children aged:- 16 to 18 the figure rocketed to over 70%. It also revealed that more parents feel housing prospects have worsened compared with other key issues including youth employment and education.

Shelter says that:- "successive governments' failure to build enough affordable homes has left millions trapped in an unstable and expensive rental market, where saving enough for a home of their own is now just a distant dream."

Anthony and his partner are renting as they try to save up the money they need to get on the housing ladder. But despite both working full time and putting aside savings for years, they still can't secure a home of their own. "We really want to buy a home to start a family in. We've been living very frugally; our social life and holidays are on hold for the foreseeable future; and we have managed to save a little bit of money. But even as we save for the deposit, house prices are rising faster than we can save. I just can't believe that despite putting aside every penny we can, we may never have enough money to buy a home." says Anthony.

With a General Election less than 4 months away, Shelter is calling on politicians of all parties to commit to building more affordable homes to give young people a chance of a stable future.
Shelter's Chief Executive, Campbell Robb, said:- "Homeownership used to be within most people's reach, but the rising shortage of affordable homes has pushed house prices up so high that for millions of young people it's now just a fantasy, however how hard they work or save. Parents are right to be worried. The reality is that unless we get a grip on the housing shortage soon, children today could spend decades paying out dead money in expensive rents, or living at home well into adulthood with little hope of planning for their own families. Successive governments have announced scheme after scheme promising to help first time buyers, but these have just papered over the cracks. The only way to make sure young people have a hope of a home of their own is for politicians to roll up their sleeves and commit to building enough truly affordable homes."

Southport Trinity FC kit is a big hit in Gambia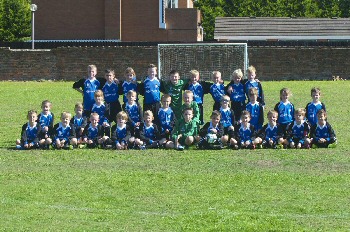 FOLLOWING on from a successful season last year, Southport Trinity FC has been busy with charity work; donating kit and 15 pairs of football boots to the Gambian village of Penyem.

After kit sponsors, Imerja, surprised Southport Trinity FC with a new kit and hooded jackets at Christmas, the club decided to give back; donating the under 7's kit that the boys had grown out of to the small village in Africa.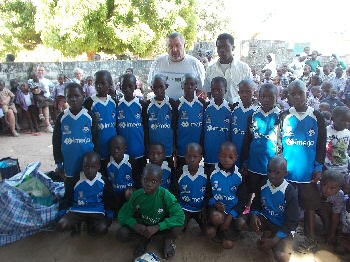 Damien Kennedy, manager at Southport Trinity U9s, said:- "The boys at Southport Trinity have benefitted from the wonderful kit that Imerja provided two years ago. Now they have outgrown the kit we felt it was right to donate it to the children of Penyem, who Imerja has also supported for years."

Mark Evans, commercial director at Bolton based IT firm Imerja, added:- "Grass roots football is vital to the continuing development of the sport. We are delighted to be able to support the kids and team of volunteers that coach and manage the club. Over in Penyem, football is just as important and it truly brings people together. It's great to see the donated strip being used to support the children's team there too."