'I Witness' exhibition great success on the Wirral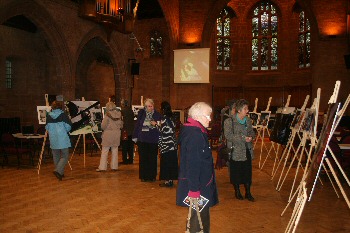 AN inspirational exhibition, featuring photos and artwork from Haiti, was displayed on the Wirral to commemorate the 5th anniversary of the devastating earthquake.

The photo exhibition, created by international development charity, Christian Aid, was launched at Hoylake Chapel, Station Road, on Sunday.

Buddy Owen, the pastor at Hoylake Chapel, said:- "We were thrilled to host the Christian Aid exhibition about Haiti. It was great to bring the community together to hear about the valuable, on-going work Christian Aid is doing to help bring about effective and sustainable change."
Challenging people's perceptions of Haiti

Everyone is familiar with images of a devastated Haiti, from the January 2010 earthquake which killed 200,000 people and caused millions to lose their homes and livelihoods. The images that people know are those of lost lives, and towns and cities left in ruin. The people of Haiti remain traumatized not just from the events of 2010, but from Hurricane Sandy in 2012. Real courage, however, is about moving forward when the future is uncertain. The people Christian Aid supports in Haiti are strong and resilient and are working hard to rebuild their lives. Hope is sustained by faith and by small acts, and there is evidence of this every day, in the work that is delivered by our partners and supported communities.
In 'I Witness', visitors saw some of the extraordinary work that Christian Aid is supporting through its partner organisations in Haiti, and met some of the inspirational people who are rebuilding their lives in the face of the most overwhelming odds.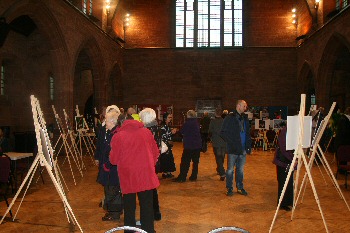 Ruth Tormey, Christian Aid Legacy Officer for the North, said:- "I'm delighted that so many people took the opportunity to visit Hoylake Chapel to view our new exhibition to learn more about our work in Haiti. 'I Witness' came out of a visit by three Christian Aid supporters to Haiti last year; Naomi, Kathy and Margaret. There, they saw for themselves how their gifts and legacies are making a difference. It is a beautiful country but so incredibly poor, with many barriers to development that we are working hard to challenge. Gifts from supporters like Naomi, Kathy and Margaret have such a huge impact, and we wanted to share these positive stories of transformation. Every gift and legacy that we receive brings us closer to a world where poverty is finally over."

If you would like further information, please contact Christian Aid Warrington Office on:- 01925 573 769 warringon@christian-aid.org.
Timmy Donovan has been arrested in Germany
MERSEYSIDE Police confirmed on 21 January 2015 that Timmy Donovan had been arrested in Germany for the murder of PC Neil Doyle. Donovan, aged 30, who is originally from Huyton, was arrested by German Police as he tried to board a plane back to the UK at Dusseldorf Airport. Donovan, also known as Timmy O'Sullivan, was wanted on a European Arrest Warrant for the murder of off duty Police Officer Neil Doyle on Friday, 19 December 2014.

Merseyside Nighthawks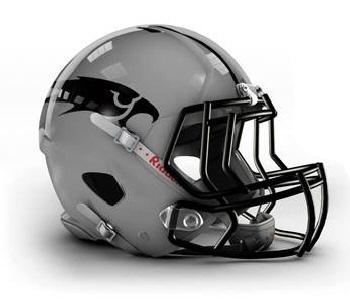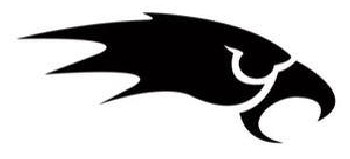 THE Merseyside Nighthawks are the premier North West American Football Team, currently taking part in the British American Football Association (BAFA) National Leagues.

2014 was an incredible year for the team having gone undefeated through the Summer on their way to winning the 2014 National Championship against Edinburgh Wolves at the BritBowl final held in Leeds.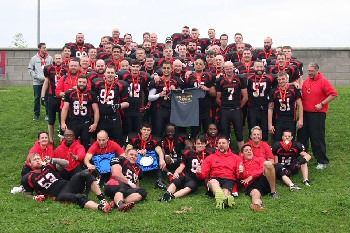 The victory marked the next step along the way for the Nighthawks program, securing them a promotion place, the team are confident they can compete at this level and are hopeful of another great season and Bowl victory.

In preparation for the 2015 season the Nighthawks have held several 'Rookie' try out days in the hope of attracting players to the sport. These sessions where held at various locations throughout Merseyside and have attracted some great new talents, who will make great additions to the team.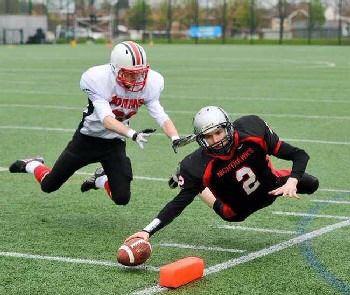 The Nighthawks return to practice this coming Sunday, 25 January 2015, at their training base at Childwall School, Queens Drive where 50+ players will be put through their paces by qualified coaches and they will play alongside and be coached by current and ex-Great Britain players who have represented the Nation all over Europe.

They will then face opposition from Edinburgh to Doncaster as well as local rivals the Chester Romans, who will be looking to seek avenge the 2 defeats they received at the hands of the 'Hawks' last season.

The Nighthawks pride themselves on being the perfect team, for players, fans and family to share in what we hope will be another fantastic season of American Football for the Merseyside based club and they are always on the lookout for new players, staff or volunteers, whoever you are the Nighthawks will have a role for you, so contact them for more details.

Website:- MerseysideNightHawks.Weebly.com.

Twitter:- @nighthawks_news.

Facebook:- Facebook.com/MerseysideNightHawks.