Be Clear on Cancer campaign in Liverpool to raise awareness that ongoing heartburn can be a sign of cancer
A 'Be Clear on Cancer' campaign has been launches in Liverpool urging people to visit their doctor if they have heartburn most days for 3 weeks or more, as this can be a sign of oesophageal or stomach cancer.
The latest data reveals around 138 people in Liverpool are diagnosed with oesophago gastric cancers each year. Dr Sandra Davies, Director of Public Health, Liverpool City Council said:- "Early diagnosis and treatment of cancer can save lives. Heartburn most days for three weeks or more could be a sign of cancer as could food feeling like it's sticking in your throat when you swallow. I would urge anyone experiencing these symptoms to seek medical help. The chances are it's nothing serious but finding it early makes it more treatable and early diagnosis and treatment of cancer can save lives."

The campaign launch coincides with results of a new survey commissioned by Public Health England, which reveals that nationally, only 1 in 2 people (55%) would visit their doctor if they experience the above symptom.

The most recent data has revealed that in Liverpool around 138 people are diagnosed with oesophageal or stomach cancer each year 0 and approximately 108 people die from these diseases annually.

Early diagnosis of oesophageal or stomach cancer (also known as oesophago gastric cancers) is crucial and means treatment is more likely to be successful. Nationally, around 67% of people diagnosed with oesophago gastric cancers at the earliest stage survive for at least 5 years. This figure drops to around 3% for those diagnosed at a late stage.

According to the survey, 59% of respondents did not know that heartburn could be a sign of cancer with just 15% saying they were certain that it is a symptom.

Another symptom highlighted by the campaign is that of difficulty swallowing food. Here the survey found that 70% did not know food sticking in the throat could be a sign of cancer and just 13% of those surveyed said they were sure it is a symptom.

Professor Kevin Fenton, National Director of Health and Wellbeing at Public Health England, explains the importance of this awareness activity:- "People may be reluctant to visit their doctor about persistent heartburn, thinking that it's something they just have to live with. But heartburn most days for three weeks or more could be a sign of cancer. The earlier cancer is diagnosed, the higher the chance of survival. If we're to improve early diagnosis rates, we need to encourage people with symptoms to go to their doctor, which is what this latest Be Clear on Cancer campaign aims to do."

It has been estimated that around 950 lives could be saved in England each year if our survival rates for oesophago-gastric cancers matched the best in Europe.

Of those diagnosed with oesophago-gastric cancers, more than 9 out of 10 people are over the age of 50 making this the target age group for the campaign.

The 4 week campaign will see adverts running nationally throughout England on TV, radio and in the press.

A roadshow is also being held at Belle Vale Shopping Centre on 18 February 2015 and 19 February 2015.

For further information about the signs and symptoms of oesophageal and stomach cancers, please visit:- NHS.UK/ogcancer.
James Rice Book Signing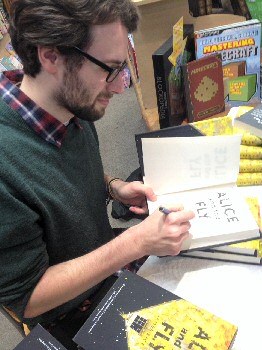 ON Friday, 24 January 2015, Formby books played host to a book signing by local debut novelist James Rice. He was signing copies of his new book called:- "Alice and the Fly", that is all about phobias and obsessions, isolation and dark corners. This is a gripping hard back book, that for disaster story fans, well this is a good dark book for you!
He is currently working on his 2nd novel and to find out more about:- "Alice and the Fly" and his next book, why not follow him on Twitter? These photos where snapped for us by Tony Higginson, owner of Formby Books.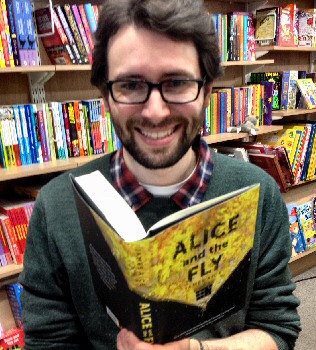 Car Park Problems in both Southport and Formby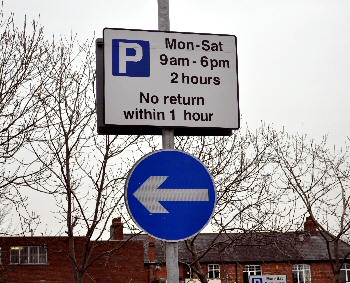 AGAIN we are hearing of problems about parking in Formby Village and in Southport. We have picked the most talked about issues as it would take a full edition just on parking to cover them all. These are the most common comments as of late:-

1 driver who was frustrated after finding himself blocked in by a parked car with a blue badge, after turning into a one way side road, in Southport, told us:- "Blue badge users should consider others more and not park on junctions. I can't go back as we have others behind me and I can't get past." Do you find this a growing or ongoing problem?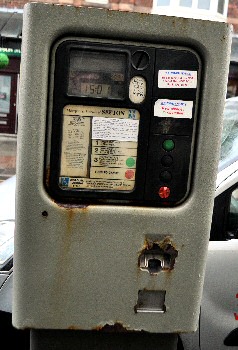 Pay and Display meters are still not taking new coins in Southport! "When will new machines come and the planned txt to park system is anyone's guess?" one reader has emailed us. Should we replace the parking meters or ask for them to be scrapped?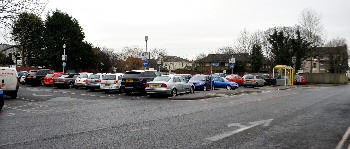 The most complaints though lately have been again from Formby in regards to the car park at the back of Sumner Road, behind Iceland, in the Village Centre. "It is so dangerous, as cars just fly around without looking or spotting that it's a one way system!" was one of them. Another "People just do not go the correct way around. I know Sefton has been talking about it, but why can't we have a few spot checks on it?" Also comments like:- "I have nearly hit people when reversing. Worse still, I have seen people nearly knocked down thanks to some moppet driving the wrong way." That's not forgetting this comment by businesses in Formby:- "Part of the problem with Sumner Road is the lack of good free car parking within the Village Centre. That is killing the Village trade and closing businesses, plus making the roads in and around the village centre very dangerous at times! If you have to stay longer than 2 hours, you have to park on the side roads. That is also causing traffic congestion and added dangers in itself!"

So what are your views on parking? Let us know your views by emailing us to:- news24@southportreporter.com or post on our Facebook Page.
Tony Schumacher visits Formby Books
Photo by Tony Higginson, owner of Formby Books.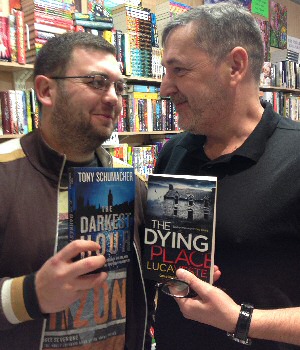 ON Saturday, 17 January 2015 the Liverpool based crime/thriller author Tony Schumacher paid a visit to Formby Books. He has just hit the charts in both the US and UK and looks likely to have a film deal soon, so interest to see him was high! At the visit he met fans and also signed copies of his latest book:- 'The Darkest Hour'. This book is a gripping and fast paced thriller similar to John Le Carre, Philip Kerr and Frederick Forsyth set immediately after the end of WW2, he has like others decided that the Germans won and his hero is a Gestapo investigator, but as Tony is an ex policeman he has worked exceptionally hard to make sure he delivers a fast paced thriller that will stay in your memory for ages... To find out more about this book, why not pick up a copy from Formby Books and also follow on Twitter.