Womenfolk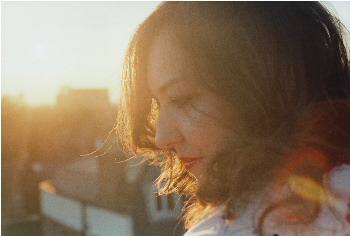 WOMENFOLK returns with another fabulous triple bill tour of the North of England for February 2015, this time featuring 3 of the UK's most outstanding female singer songwriters.

Since her self financed debut in 2000, Kathryn Williams has released 10 critically acclaimed studio albums that have quietly established her as one of the most truly distinctive voices of UK music. She will be joined on this tour by 2 relative newcomers who've each spent 2014 garnering critical acclaim and new fans.

Welsh harpist and singer Georgia Ruth - described as:- "One of British folk's discoveries of the year" by The Guardian - won the 2013 Welsh Music Prize and was also nominated for 2 2014 BBC Folk Awards.

Maz O'Connor, whose 2nd album:- 'This Willowed Light' was recently described by The Observer as:- 'Folk Album Of The Year', mixes both traditional and self penned songs, combining gorgeous melodies with exquisite vocals.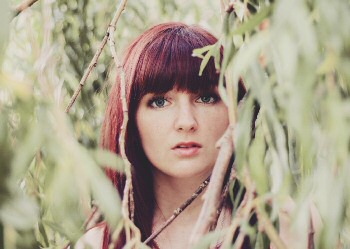 If this sounds good to you, well put in your book this date 5 February 2015 and the venue:- 'Band on the Wall', in Manchester. then get on the phone and call:- 0845 2 500 500 or visit:- BandOnTheWall.Org.UK for tickets. If you like Folk, this tour featuring:- Kathryn Williams, Maz O'Connor and Georgia Ruth is not to be missed... So if you can't see them in Manchester, take note as you have just 4 more chances to see them...

Full list of Womenfolk live dates after Manchester are as follows:-

► 6 February 2015 - The Arc, Stockton-On-Tees, for tickets call:- 01642 525199 or visit:- Arconline.Co.UK.

►7 February 2015 - The Grand, Clitheroe , for tickets call:- 01200 421599 or visit:- TheGrandvenue.Co.UK.

►13 February 2015 - The Forum, Barrow-In-Furness, for tickets call:- 01229 820000 or visit:- TheForumBarrow.Co.UK, also ARCOnline.Co.UK.

►14 February 2015 - Ropery Hall, Barton-Upon-Humber, for tickets call:- 01652 660380 or visit:- RoperyHall.co.uk.

Government announces that The Royal Navy and Royal Marines Charity will receive £4 million from LIBOR fines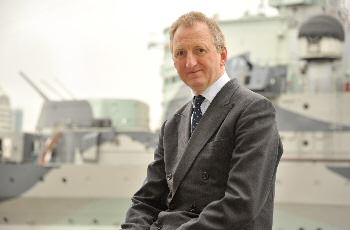 THE Chancellor of the Exchequer, George Osborne, in a visit to Portsmouth, announced £2m of funding for the Charity - £1m is given to support personnel and their families for projects including:- the refurbishment of the family spaces in the Warrant Officers' and Senior Rates' Mess in HMS Sultan in Gosport, and the renovation of buildings in HMS Nelson in Portsmouth to provide accommodation (i.e. flats) so that families normally living apart can spend time together when personnel are based in the City. A further £1m will enable support for a number of other projects, including help for the Naval Families Federation, which provides support and guidance for Naval Service families.

This was followed by an announcement this morning by The Chief Secretary to the Treasury, Danny Alexander, allocating a further £2m to the Charity to contribute to the rebuilding of the 'Drumfork Club', a Community Centre, in Helensburgh, Scotland.

The Club – nearly 50 years old and run down – is intended to provide crucial support for the thousands of personnel who live in married quarters at HM Naval Base Clyde, particularly whilst their loved ones are away for long periods. Rebuilding the club is urgently required as the next step in the emerging strategic vision to create a thriving Naval Base.

The Chancellor said:- "It is fitting that the money paid in fines by people who demonstrated the poorest values in our society is used to support those who demonstrate the very best. Servicemen sacrifice so much to keep our nation safe and we will invest into projects such as refurbishing the Mess at HMS Sultan and renovating the Navy Mews so they can spend times with their loved ones when they are deploying."

The Chief Secretary to the Treasury, Danny Alexander, said:- "This £2m will make a huge difference to thousands of Royal Navy and Royal Marines personnel and their families living in Argyll and Bute, who provide so much support to our vital submarine operators at HM Naval Base Clyde. Supporting military families and our brave forces across the UK is a crucial part of this government's drive to create a fairer society."

Robert Robson, Chief Executive Officer of The Royal Navy and Royal Marines Charity, said:- "These grants of £4m will enable us to support our sailors and marines and their families far into the future. They reflect our strategic partnership with the Royal Navy, the national scope of the Charity and our determination to respond to our beneficiaries' needs. I am delighted that we will be able to help mums, husbands and children cope with the stresses and strains that accompany Service life. The range of projects that we have identified is wide and the redevelopment of the Drumfork Club in particular is a perfect example of how this funding will be used to create a modern, vibrant, 21st Century hub for families."

Both the Chancellor and the Chief Secretary confirmed that the money would come from the fines levied on banks for manipulating the London Interbank Offered Rate (LIBOR) financial benchmark. This latest allocation builds on £35 million of Libor funding already given to military good causes in previous tranches, £60 million to support Armed Forces personnel, their families and veterans and a further £10 million per annum which has been earmarked from 2015 to support the Armed Forces Covenant.