THE LUKA STATE ON EUROPEAN TOUR
Photo by Jono Terry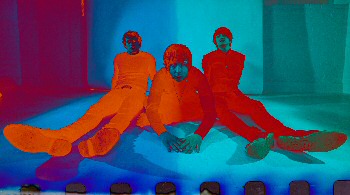 YOUNG Cheshire based indie rock trio:- 'The Luka State', consisting of Conrad Ellis (lead vocals/guitar), Sam Bell (bass) and Jake Barnabas (drums), will release brand new single:- 'The Believer' that is due out on 16 March 2015, via Project Records.

This new track will be the 1st of several singles to be released ahead of the band's as yet untitled debut mini album which is due in summer 2015.

Initially written as a throwaway acoustic intro planned to open their debut album:- "The Believer." took on a life of its own en route to recording, with the addition of a Hans Zimmer/Brian Eno inspired Synth backing track.

Entirely self produced, but with award winning producer Chris Sheldon (Biffy Clyro/Foo Fighters/Feeder) on the mix, the new single exudes a more accomplished energy than the band's debut single:- "30 Minute Break". "30 Minute Break" in fact has now achieved over 415,000 plays and counting!

Formed in 2012, the band have played self funded tours of the UK, Europe and North, thanks to their strong DIY ethic. With a live show even bigger than their records, they are sure to win the hearts and minds of the crowds on their upcoming tour as special guests of:- 'One Night Only' full dates as follows:-

► 3 February 2015 - Bristol Thekla.
► 4 February 2015 - Southampton Joiners.
► 5 February 2015 - London Borderline.
► 6 February 2015 - Nottingham Rescue Rooms.
► 7 February 2015 - Birmingham – The Institute.
► 8 February 2015 - Leeds Belgrave Music Hall.
► 9 February 2015 - Manchester Deaf Institute.
► 10 February 2015 - Glasgow Stereo.
► 11 February 2015 - Edinburgh Sneaky Pete's.

Keep an eye on these guys in 2015 - they've got a plan and nothing's going to stop them!
LJLA celebrate 1st new route announcement of 2015 with easyJet's Summer Zante route launch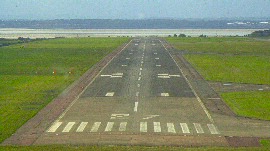 LIVERPOOL John Lennon Airport (LJLA) is celebrating its 1st new route announcement of the year following the news that easyJet will be adding flights from Liverpool to the Greek Island of Zante as part of their Summer 2015 programme from the Airport. This new route takes the number of destinations served by easyJet from Liverpool in 2015 to 2030, with Zante complimenting the airline's mix of City and holiday destinations already on sale from Liverpool.

This Summer, the region's holidaymakers can book flights with easyJet direct from Liverpool to popular Mediterranean destinations in Spain, Portugal, France, Italy, Greece and Turkey. For those wishing to book a hotel as well as flights, then easyJet Holidays also have a range of 2 to 5 star hotels and guarantee the lowest price on holidays booked with an easyJet flight.

Zante, also often known as Zakynthos, is the most southerly of the Ionian Islands and one of the most popular Greek islands for holidaymakers. Flights from Liverpool will operate weekly departing on Thursdays, commencing on 23 April 2015.

With the Pound having recently soared to reach a fresh 7 year high against the Euro, now is a great time for a holiday in Europe with UK holidaymakers getting about 10% more for their money, compared with the same time last year.

Mark Povall, Director of Air service Development for Liverpool John Lennon Airport commented:- "Zante is a summer holiday destination that is popular with passengers from across the region and one that we know will do well from Liverpool. This new service will see increased numbers of passengers travelling from Liverpool in 2015 and a further growth in easyJet operations here."

Ali Gayward, easyJet's UK Commercial Manager, said:- "We're delighted to be adding Zakynthos to easyJet's range of destinations from Liverpool. This announcement today highlights our commitment to providing affordable routes to summer destinations from Liverpool and we're pleased to be able to strengthen our route network. Our Greek routes are proving extremely popular for those who wish to get some easy and affordable summer sun, and we're sure that this new route will be no exception."

Can you solve a football mystery?
CAN you help solve one of the City's football mysteries by pinpointing the location of a stadium which once rivalled Anfield and Goodson Park?

Woodcroft Park, a 30,000 CapaCity Stadium, was the home of Liverpool Caledonians FC, 1 of the leading clubs in the City during the late Victorian times and while it is known it was in Wavertree, its exact location is unclear.

Now an appeal is being made for any information about the ground, the club and its history.

Local Councillor Tim Beaumont explained:- "The story of Liverpool Caledonians is part of our heritage, but there does not appear to be a great deal known about them or where they played. The Wavertree Society has been researching where this ground might have been and the most likely location is a site occupied by terraced housing next to the main London Railway Line, in Wavertree, between Picton Road and Smithdown Road. But the truth is that we just don't know for sure! So we need the help of anyone out there who may know something about Liverpool Caledonians or Woodcroft Park. There may be stories in families about an ancestor who played for them or there could be medals or other memorabilia which have been gathering dust in a loft, but which could provide valuable information; we would like to hear from anybody who may help."

Liverpool Caledonians were 1 of the 4 leading football clubs in the City in the 1890's, along with Liverpool, Everton and Bootle. As their name suggests their players were mainly Scottish.

Newspapers reports from the Liverpool Mercury, 10 June 1892, give some clues about their stadium:- "The grounds are in an excellent position, close to Wavertree Station, and are easily reached; and while suitable for football and cricket, the fast cinder track of a ¼ of a mile fits them for cycling and athletic purposes. The covered grand stand holds 1,000 persons, and the uncovered grand stand 2,000, while altogether 30,000 spectators can be accommodated."

Also in the Liverpool Mercury, dated 7 January 1893, it says:- "The accommodation for spectators is excellent, there being 2 stands (1 covered), about 40 yards long each, with ample press conveniences. There is also a good racing track, and the ground is very suitable for race meetings. The situation is most central, being only a minute's walk from Wavertree Station, and within easy distance of Sefton Park, Wavertree, and Fairfield. The turf is perfectly level and well drained."

"The story of Liverpool Caledonians is 1 of the great 'what -ifs' of the City's Football History. They were formed with the ambition of gaining league status and applied to join the 1st division in 1892; a full year before Liverpool FC attempted. Sadly they were unsuccessful. Later in 1892 they got as far as the 4th qualifying round of the FA Cup - 1 round further than Liverpool FC - before losing to Northwich Victoria. They joined the Lancashire League, but were disbanded in 1893. Who knows how history would've turned out had they been admitted to the football league? 1 side that was successful that day was a certain Newton Heath; better known these days as Manchester United. And who knows, Woodcroft Park, may have become a Premier League Ground, so it would be very interesting to find out exactly where it was situated." said Councillor Beaumont.

If you can help, please send all information to:- info@WavertreeSociety.Org.
CLA steps up rural lobbying as 100 day countdown begins
THE CLA in the North is ramping up its rural lobbying campaign as the country enters the 100 day countdown to the general election on 7 May 2015. The organisation, which represents landowners, farmers and rural businesses, is increasing its contact with prospective parliamentary candidates to ensure that the issues important to rural people are firmly on the agenda.
CLA North Director of Policy and Public Affairs Douglas Chalmers said:- "We have been contacting sitting MPs and also candidates as they become known to make sure they are familiar with our manifesto - Unlock the Countryside's Potential. There is a common misconception that the rural voice is too small to count but nothing could be further from the truth. There may be a higher proportion of voters and seats in the urban areas, but nobody should underestimate the positive impact a vibrant countryside can have on the rest of the country. Without the economic, environmental and social contributions from rural areas, the UK would be a far different and poorer place."

The CLA is urging those who live and work in rural areas to make the most of their vote and to quiz candidates on their rural credentials. It is organising a series of hustings events over February, so that members can pose questions directly to parliamentary hopefuls.

Mr Chalmers added:- "Everyone with a vote should engage with their local candidates. This type of individual contact carries tremendous weight with politicians and, most importantly, reminds them there are votes at stake. This election looks too close to call so every seat and every vote will be important to all the parties. We have a tremendous opportunity to make the rural voice heard."