6 year old local girl with cerebral palsy leads worldwide competition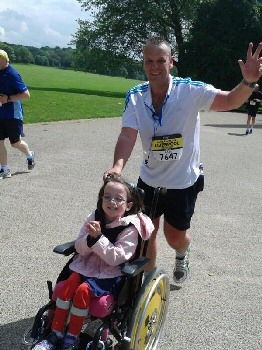 WORLD Cerebral Palsy Day (WCPD) announced last week that the first of 3 ideas to be pitched to inventors worldwide is that of 6 year old Sally Garster, from Mossley Hill, Liverpool. Sally, who has cerebral palsy, attends weekly conductive education sessions at local charity Stick 'n' Step and it was through the charity that her idea was presented to WCPD back in October 2014. The inventors compete for a prize pool of $30,000 (US) and the possibility of their prototype being further developed.

World Cerebral Palsy Day is on 1 October 2015 and is promoted through a campaign aimed at raising awareness of cerebral palsy. The project is led by a group of non-profit cerebral palsy charities, and supported by organisations in over 45 countries. Each year, people with cerebral palsy, their families and supporters, post 60 second videos on the WCPD website detailing an idea of something that would change their world. People worldwide then vote for their favourite ideas, which are reviewed by an international panel, and three are shortlisted. These are then pitched to inventors, researchers and creators worldwide, who are asked to choose one to create a design or prototype for. Last year's joint winning inventions were a Designer Walker and a Spill Proof Cup.

Sally's idea for a 'house made of sponge', which she says would prevent her from bumping into things, is the first to be announced this year. Inventors have been tasked with designing a living space that would minimise the risk of injury from knocks, bumps and falls for people living with cerebral palsy. The design may incorporate one or more of these elements: physical layout, furniture, furnishings, fixtures, fittings, appliances, surfaces – eg:- walls, floors, and/or lighting.
The competition is open to anyone, including students and industry practitioners in the fields of interior design, architecture, industrial design, furniture design, etc.
Commented Sarah Smithson, operations manager at Stick 'n' Step:- "Last year we wanted to participate in the World Cerebral Palsy Day campaign to give our children a voice online. We knew that the videos would enable us to promote cerebral palsy, and the difficulties children with the disability face, through our social media channels and within our community of local supporters. We did not expect anything more. We posted 15 videos online and they received a great response, leading to over 2,000 views. We were even awarded a spot-prize of an iPad mini, which we are able to use with all of our children to help improve their fine motor skills during sessions. For Sally's idea to have been shortlisted is something we never imaged would happen and it is incredibly exciting for both Stick 'n' Step and for Sally's family."

Commented Joanne Garster, Sally's mum:- "Staff at Stick 'n' Step told us about their intention to post videos to the World Cerebral Palsy Day website in October last year, and we really liked that they were doing something to raise the profile of cerebral palsy. They help Sally work hard on her disability each week and we can't praise their effort highly enough; it's a wonderful charity. Sally was born extremely premature, at just 27 weeks. She is a very bright young girl, but has full body cerebral palsy, which means that she isn't able to crawl, walk or sit unaided. When she isn't in her power chair, Sally gets about the family home by commando crawling. But being in a position where you are face-down at ground level has its challenges. Sally isn't able to enjoy the small pleasures of home life, such as playing with her toys in her bedroom, without having bumps or getting bruises. When she came up with the idea of a sponge house (and more particularly a sponge bedroom) – it made perfect sense! The family is extremely proud of Sally and we're thrilled that her idea is being pitched to inventors worldwide."

According to the World CP Day website, there are 17 million people across the world living with CP and it is the most common physical disability in childhood. It also states that 350 million people are closely connected to a child or adult with CP. Here in the UK, there are approximately 110,000 children and adults currently living with the condition and it affects around one in every 400 children.

Stick 'n' Step is a nationally recognised charity based in Wirral that was formed in 2002 by a group of parents who have children with cerebral palsy. It provides free specialist conductive education and support services to 70 children with cerebral palsy and their families and carers across the North West of England and North Wales. Conductive education is a non-medical based developmental aid, which promotes independence for those with conditions like cerebral palsy, and is not offered by the NHS. It helps young people to learn new skills such as head control, moving around independently, sitting unaided, walking and more.

For more information about Stick 'n' Step visit:- SticknStep.Org or to see Sally's video, search "Stick 'n' Step Charity" on YouTube. Alternatively to take part in the World CP Day competition, visit:- Worldcpday.Org.

No Kidding – it's the Year of the Goat!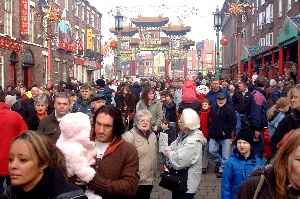 AFTER the success of the 'Year of the Horse', Liverpool's Chinatown is looking forward to the Year of the Goat celebrations that will take place on Sunday, 22 February 2015.

The streets of Liverpool's historic Chinatown and beyond will be filled with Chinese markets, street parades and fun filled activities for all the family to enjoy.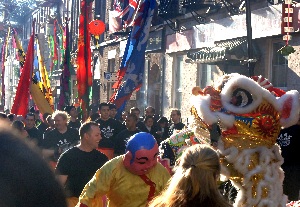 Cabinet member for Culture, Tourism and events, Council lor Wendy Simon said:- "Chinese New Year marks a huge celebration in the Chinese calendar and is enjoyed annually by many residents of the City. This event gets bigger and brighter year after year and I am sure there will be some surprises in store for the Year of the Goat. Last year we welcomed over 15,000 visitors to Chinese New Year and I hope we can encourage many more, young and old, to come into the City centre and take part in what is guaranteed to be another hugely successful event."

The 2015 Kuei Szu year welcomes the 8th animal sign of the Chinese Zodiac – the elegant, artistic and good natured Goat.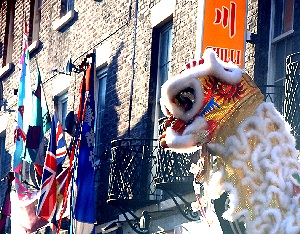 To celebrate the Year of the Goat, Culture Liverpool, Liverpool Chinese Community groups and other organisations have arranged a series of arts and cultural events with the main celebratory events taking place on Sunday 22 February 2015.

As always, the street festivities will be fun-filled, with plenty of activities for children and adults to enjoy, including Chinese New Year Market, Dragon & Lion Street Parades, children's fun fair, Traditional Chinese cultural performances and a spectacular firecracker display.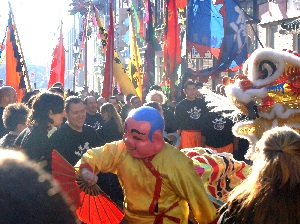 There is also an opportunity to make Chinese lanterns and listen to Chinese storytelling at libraries as part of:- 'The City of Readers Campaign' during half term; a full list of events and activities can be found online.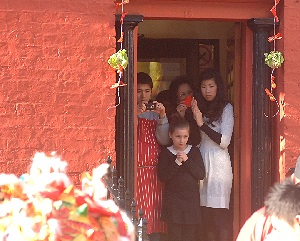 The kind hearted Goat tends to be polite, sensitive and compassionate with good manners and a charming nature which means they are often popular with many admirers and friends. With a tender, polite, but sometimes insecure personality, Goats can often shy from confrontation and prefer to absorb themselves with art and nature.
People born in the Year of the Goat are good natured, genuine, forgiving and understanding and place a strong focus on family. Goats are often cared for deeply by those around them and as such, will never go without in life.