Runners turn out in force for Port Sunlight race day
Photographs in this report are by:- Paul Francis Cooper.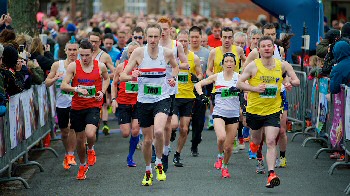 ALMOST 1,800 runners took to the streets of Port Sunlight, on Sunday, 1 March 2015, for its 4th annual race day.

The family event attracted runners of all ages and abilities across 2 races in the picturesque village; 5K and 10K; which was then followed by a 1K Kids' Fun Run.

The event was organised by BTR, in conjunction with Port Sunlight Village Trust. The Port Sunlight races officially kick started BTR's growing portfolio of 10 events for 2015. Almost 400 runners took part in the 5K race, which was a loop route taking in the sights of the village. This was followed by the 10K race, which saw 1,200 runners race for two loops of the same course. All finishers in the 5K and 10K races received a bespoke finishers' medal, T-shirt and goody bag.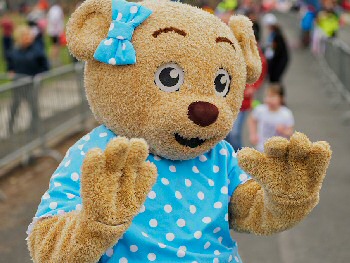 The races were followed by a 1K Kids' Fun Run attracting 200 enthusiastic youngsters who were greeted by Claire Bear, the official mascot of Claire House Children's Hospice. They all received a medal and a goody bag.

Deciding that one race in a day wasn't enough, almost 40 keen runners took part in both the 5K and 10K races to be double racers on the day.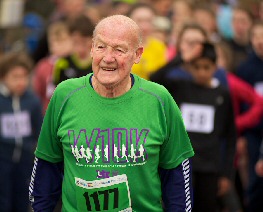 The day's most senior runner was familiar face, 91 year old Eddie Mountford, from Wirral, who completed the 10K.

Unilever supported the event for the second consecutive year through Project Sunlight; its movement for people everywhere who want to make the world a better place for their children and future generations.

Unilever has enjoyed a strong connection to Port Sunlight since 1888 and continues to have major manufacturing, R&D and IT facilities in the village. Unilever had 50 runners taking part across the 5K and 10K races.

The event has previously been staged in May, but due to a large number of major events taking place across the Liverpool City Region (Merseyside) in May, organisers brought the event forward by 2 months.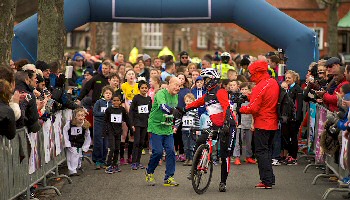 BTR Liverpool is the leading independent organisation for creating, managing and delivering headline race events in Liverpool City Region. Its portfolio of 9 other race events includes the Liverpool Santa Dash, Liverpool and Wirral Half Marathons, and Mersey Tunnel 10K.

BTR Race Director Alan Rothwell said:- "Port Sunlight is a fantastic setting for race events and, once again, we have to thank Port Sunlight Village Trust for hosting the event and Unilever for their support. We had an excellent turn-out, which kick started our calendar of 10 events for 2015. We're delighted with the numbers taking into account the change of date. It's a fantastic sight to see new runners alongside the more experienced ones, while the youngsters brought the fun element to the day. A massive well done to all the runners, and not forgetting the volunteers who play such an important role on the day."

Katherine Lynch, Heritage Manager at Port Sunlight Village Trust, commented:- "We were thrilled to welcome the 1,800 runners, their families and supporters to Port Sunlight. The village is an ideal backdrop to host events such as this, and we always look forward to the annual race day. The event went extremely well and we are very grateful to the residents of Port Sunlight for their ongoing support of our public programmes."

Unilever Port Sunlight Works Director, Andy Hinch, added:- "We were thrilled to support the event for the 2nd consecutive year and it was a great sight to see the runners enjoying the village. Port Sunlight is the historic home of Unilever and we are proud to be involved. Well done to our 50 Unilever runners who took part."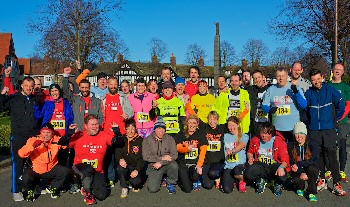 The BTR Port Sunlight 10K and 5K races were the latest events in a year long joint fundraising partnership between BTR Liverpool and its 5 official charities.

The BTR Footsteps Fundraisers initiative will bring the charities together to benefit financially through BTR's key race events over the next 12 months by encouraging participants to fundraise and support them. The 5 BTR Footsteps Fundraisers official charities are:- Radio City's Cash For Kids, Claire House Children's Hospice, Everton in the Community, Jospice, and Roy Castle Lung Cancer Foundation. More details can be found at:- EveryDayHero.Co.UK/Event/SupportBTRFootsteps. The next race for BTR is the Vitality Liverpool Half Marathon, on 29 March 2015. You can find out more about this race and the many others on offer at:- BTRLiverpool.com.

Help to Buy helps 2,000 buy a new home in Merseyside
'HELP to Buy', the government's flagship housing scheme, has helped 2,261 people in Merseyside buy a new home since it was created, new figures have revealed.

Since the launch of the Help to Buy equity loan and mortgage guarantee schemes:-

► 80% of scheme completions have been made by 1st time buyers.

► The average house price has been £185,000, significantly below the national average.

► Over 80,000 people have bought a home through the scheme, including over 11,000 in the North West.

► 94% of Help to Buy completions take place outside of London.

► Over ½ of Help to Buy completions have been for new build homes.

► All part of the government's long term economic plan to help hardworking people get the keys to their own home.

Did you know that:- 'Help to Buy' was created in 2013 to support hard working taxpayers who could pay a mortgage, but couldn't afford the high deposits demanded by lenders in the wake of the financial crisis.

Together with the government's 'Help to Buy - NewBuy' scheme; which offers 95% mortgages for those buying new build properties, the number of new home owners has reached almost ninety thousand.

The scheme also continues to benefit first time buyers overwhelmingly, with the vast majority of sales outside of London and at prices well below the national average.

Help to Buy is also ensuring the long-term health of the housing market by increasing housing supply, stimulating home building. Over half of the homes bought through Help to Buy are new-build properties, helping to contribute to the 37% rise in private house building since the launch of Help to Buy.

First time buyers

As the latest statistics show, 'Help to Buy' is helping people who need it most, with 66,661 households having bought their 1st home thanks to the scheme.

This is 80% of overall 'Help to Buy' buyers, demonstrating that the scheme is successfully targeting those who need help getting on the housing ladder, despite only accounting for a small proportion of the mortgage market (3% for both mortgage guarantee and equity loan).

Helping people across the UK

'Help to Buy' is helping people throughout the UK achieve their dream of owning a new or bigger home.

With almost all completions outside London, the highest number of homes have been through the mortgage guarantee scheme in the North West region. The equity loan; a scheme for new build properties; is particularly high in the South East region.

Figures for the mortgage guarantee scheme also show completions have been least concentrated in regions where house price growth is highest. In London the scheme makes up just 1.3% of all mortgage lending compared to an average of 3% across the country.

Getting Britain building

'Help to Buy' is also supporting the country's economy by getting Britain building again. Over ½ of homes bought under the scheme were new-build properties, contributing to the sharpest rise in house building orders since 2003.

And it has incentivised growth in the construction industry; which has now been growing for 21 consecutive months. Last year housing starts increased by 10%, and they up more than 80% under this government. Both annual housing starts and planning approvals are at a seven year high, with 537,000 new homes being built during this parliament.

Responsible lending

'Help to Buy' was designed to support responsible lending, and the Bank of England made it clear in October that the scheme is:- "not a material driver of house price growth."

This is demonstrated by the figures: the average house price for both parts of the scheme, at £185,000 (£156,000 for the mortgage guarantee and £212,000 for the equity loan scheme), remains significantly below the national average house price of £272,000.

The average house price to income multiple under the mortgage guarantee scheme is just over 3.5x salary, and capped at a 4.5x ratio to ensure responsible lending.

The Prime Minister David Cameron said:- "Thanks to Help to Buy, this government has helped thousands of hardworking people that otherwise would have been locked out of home ownership get the keys to their own home and enjoy the security that comes with it. This is all part of our long term economic plan to secure a better future for Britain; and, together with cutting Income Tax, lowering Council Tax bills and freezing fuel duty, the government is backing those who work hard and get on find the financial security they deserve."

Chancellor of the Exchequer George Osborne said:- "It's great news that the government's Help to Buy scheme has now helped almost 90,000 people across the country achieve their dream of buying a new or bigger home. We've only been able to help thousands of people in the UK because our long term economic plan is working: through schemes like Help to Buy we're supporting hard working taxpayers buy their own home, driving an increase in house building in Britain, ensuring long term housing supply and creating jobs."

Home Builders Federation Executive Chairman Stewart Baseley said:- "Help to Buy has helped tens of thousands of people onto the housing ladder who otherwise would have struggled to meet their ambition of home ownership. First time buyers in particular are taking advantage and the scheme is helping people in every part of the country. The resultant rise in demand is allowing builders to increase much needed house building levels. This is turn is creating tens of thousands of jobs and boosting local economies the length and breadth of the country."

Communities Secretary Eric Pickles said:- "The 2008 housing crash locked thousands of people out of the housing market, leaving them unable to fulfil their dream of owning their own home. That's why the Help to Buy scheme is a key part of our long term economic plan, helping over 88,000 hard working households onto the property ladder with a fraction of the deposit they would normally require, while at the same time boosting house building. This, and our new Starter Homes initiative offering a 20% discount on newly built homes for first-time buyers, will continue to offer a strong alternative to the Bank of Mum and Dad."

Chief Secretary to the Treasury Danny Alexander said:- "Help to Buy has now helped almost 90,000 thousand homebuyers across the UK buy a new of bigger home as part of this government's drive to create a fairer society. We have been able to introduce this scheme; which is just one of the many ways that we're helping people across the UK; because we've got the public finances and economy on a stronger footing, as the fastest growing economy in the G7."
Letter to the Editor:- "Intention to stand candidates in May elections."
"THE Maghull, Lydiate, Aintree, and Formby Community Action Groups are joining together to oppose the current draft of the Local Plan, which if it goes ahead in its current form will overwhelm the infrastructure in Sefton Central. The level of development proposed for Sefton is unsustainable and unprecedented in recent years. There are great concerns even within the Council's own documents as to the viability of this plan as it relies too heavily on private funding from developments to support necessary infrastructural improvements and affordable housing. Since the 1st draft of the local plan, projections of population have fallen significantly, in the face of this the amount of green belt to be released has increased and the demands placed upon developers for affordable homes has decreased. Many Councillors have failed to represent the concerns of residents and have left them without a voice throughout the Plan making process. In light of the above we feel that we have no option, but to stand Community Action candidates against any Sefton Central Councillor that votes in support of this un-amended Local Plan on Thursday, 22 of January 2015." Cllr Maria Bennett Chair of FRAGOFF, Mr David Brennan Chair of Aintree Community Action Group and Mrs Patricia O'Hanlon Chair of Maghull and Lydiate Community Action Group.