The Best of Big Country comes to The Atkinson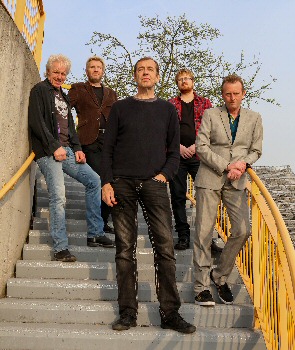 ROCK legends Big Country perform in Southport for the 1st time with their 'Best of Tour' at The Atkinson on Friday, 26 June 2015.

Following the incredible success of their 30th Anniversary 'Steeltown' Tour, the triple Grammy winning band Big Country set off again on tour to celebrate their stunning catalogue of songs, taken from their multi million selling and Number 1 hit albums.

Big Country said:- "It's always great to perform in places that the band have not been before, even after all these years; so we're really looking forward to coming to Southport. The folks in the North West have always been up for a great night out, so I'm sure Southport will help us to have a night to remember!"

Performing their classic hits and live favourites including:- 'Harvest Home'; 'Fields of Fire'; 'In A Big Country'; 'Chance'; 'Wonderland'; 'Look Away'; 'The Teacher' and many more.

The band are:- 'Bruce Watson' (guitars/vocals); 'Mark Brzezicki' (drums, vocals); 'Jamie Watson' (guitars/vocals) and former 'Simple Minds' bassist/vocalist, 'Derek Forbes'; They will be augmented on stage by:- 'Simon Hough' ex-front man for 'Denny Laine' (Wings), 'Eric Bell' (Thin Lizzy) etc.

The Big Country - Best of Tour takes place on Friday, 26 June 2015, at 7.30pm. Tickets are £20 advance / £22 doors and are available online or by calling the Box Office on:- 01704 533333.
Tickets are also available over the counter during, The Atkinson, opening hours. Please be advised that there is a £2 booking fee for telephone and online sales.