Woman banned from owning pets after sick cat left behind to die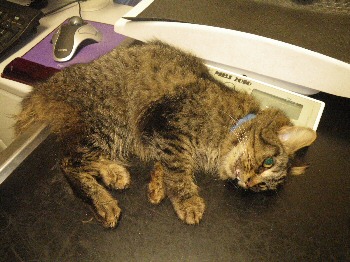 A young woman from St. Helen's, according to the RSPCA, on Tuseday, 17 March 2015, was banned from keeping animals for 15 years after abandoning her sick tabby cat in a filthy, empty home. St. Helen's Magistrates' Court heard how Lisa Marie Tucker, from St. Helen's, is said to have:- "moved house leaving her pet cat Fluffy behind to fend for herself." After calls reporting that a cat had been abandoned inside a property, the RSPCA attended the house daily and were making enquiries as part of their investigation, but despite every effort the inspector received no contact from Miss Tucker, for several days and could not gain access to the property. After the RSPCA and the Police had gained access to the house, RSPCA inspector Louise Showering said:- "When I entered Miss Tucker's property in June last year, I found Fluffy in a terrible state in the living room. She was weak and completely emaciated but she still just about mustered enough strength to come across to me to say hello, a testament to the fact that she had a truly sweet nature. It was clear to me on first sight though that this was a very sick cat and that she needed urgent attention. As I picked her up I could literally feel her bones protruding through her fur, the poor thing must have been starved almost to death. I rushed Fluffy to the vet, but unfortunately she was actually suffering from a terminal illness, made worse by the fact she had not been properly cared for, and she sadly died not long after arriving. Owning an animal is a big responsibility and many people just do not fully appreciate the time and effort required to provide animals with even their basic needs. In this case Miss Tucker not only failed to meet the very basic needs of her pet, but she actually left this poor cat behind in disgusting conditions. Fluffy was left completely vulnerable and dying all alone. We just hope that this sends a message to others that not taking care of your pets is a criminal offence and you can and will be prosecuted if caught treating an animal in this way."
Major funding boost for highways in Liverpool
NEW funding of £85 million is set to be spent on major roads and transport schemes in Liverpool over the next 4 years.

A report to the City Council's Cabinet on Friday, 20 March 2015, outlines plans for:-

► A new City Centre 'connectivity' scheme including new and improved signage and lighting, dedicated coach parking, more priority for pedestrians and cyclists and a review of bus routes to reduce delays (to be delivered from 2017 to 2019)

► Making the Strand more pedestrian friendly to make it easier for residents and visitors to access the waterfront by improving crossings and routes for cycles and people on foot (to be delivered in 2018 to 2019)

► Completing the upgrade of the A565 north Liverpool corridor to improve the flow of traffic and make Regent Road more pedestrian and cycle friendly (to be delivered from 2016 to 2019)

► Improving the pedestrian routes in and around Lime Street (Parker Street/Elliot Street) including links to the St John's and Clayton Square shopping centres which are currently undergoing major refurbishments (to be delivered from 2015 to 2017)

► Upgrading the Tunnel Road/Earle Road junction in the Baltic Triangle so there are pedestrian crossings for each route and upgrading the pedestrian crossing on Tunnel Road so it can accommodate cyclists (to be delivered in 2015 to 2016)

► Installing a pedestrian and cycle crossing and shared cycle/footway to connect Everton Park to Prince Edwin Street as part of Project Jennifer as well as east-west cycle links and crossings on Great Homer Street and Scotland Road (to be delivered in 2015 to 2016)

► Upgrading crossings and installing bus priority measures on the A57 around the Knowledge Quarter as well as road resurfacing and public transport infrastructure improvements (to be delivered from 2015 to 2017)

► A bid for funding to replace the bridge on the A565 at Great Howard Street to enable it can operate without a weight limit and new lighting and drainage on the A59 linking the City with the M57 and M58 (to be delivered from 2015-2018)

This funding is separate and in addition to the £80 million of the Council's own money being spent over the next 8 years, tackling the historic backlog of highways repairs in the City. Councillor Malcolm Kennedy, Cabinet member for regeneration, said:- "We are a growing City which is absolutely fantastic, but that means we need to invest in our infrastructure so we are able to handle the increasing amount of businesses, freight and people travelling to and through Liverpool. Our proposals are aimed at improving those key routes and areas which are busiest so that we can keep Liverpool moving and compete with other Cities. We are also to balance the competing needs of pedestrians, cyclists and traffic, for example by installing better pedestrian crossings, including some where both cyclists and people on foot can cross safely."

In addition, the Commercial District (BID) and the City Council will spend a total of £1.4 million resurfacing and improving footpaths and street furniture on Old Hall Street, Bixteth Street, Edmund Street, North John Street, Eberle Street and Leather Lane over the next 12 months, with £500k of improvements to Water Street taking place the following year. Jim Gill, Chairman of Liverpool's Commercial District BID, which represents more than 900 businesses, said:- "This multi-million investment in the public realm of the Commercial District has been a major priority for the BID Company and we welcome the City Council's support in this programme. We look forward to seeing the results and building on these improvements to further enhance the appeal of the Commercial District as the place to do business in Liverpool."

Money for the projects is coming from the Growth Deal (£51 million); the Highways Challenge Fund (£16 million) and the STEP fund (£4.2 million), supplemented by £12 million of local authority cash and £900k from the Commercial District BID.
The Cabinet will be asked to accept the funding at its meeting.

Can you home Freya?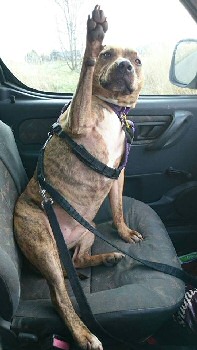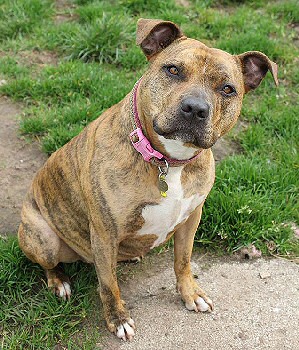 ON 5 March, Freshfield Animal Rescue Centre will be marking an anniversary, which isn't a cause for celebration. Freya was brought into the Rescue Shelter on 5 March 2010, as a young stray. Sadly, no one came forward to claim Freya and now she has has spent the majority of her adult life at the Centre. Freshfield are desperate to help her find the forever home she so deserves!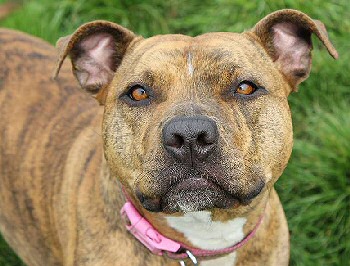 One of the Kennels Staff, Amy Hornsby, said:- "Freya is a fantastic dog, full of fun with a great personality. She is the resident Kennels Comedian, and makes us laugh here every day with her comical expressions and unfettered ability to get into mischief. The only downside of such ebullience is that she gets so excited, when she meets new people, that she jumps around and mouths them, which unfortunately puts many people off. However, this phase does pass. If you are patient and willing to invest in the time to help her to settle in to a home environment, your reward will be the lifelong love and companionship of an amazing, affectionate dog. Although Freya mixes well with most dogs on walks, she can be strong and a little boisterous at times and therefore is best suited to an adult-only home where she can be the only pet"
You can read more about Freya by clicking here. If you can help Freya or any of our wonderful rescue dogs finally find happiness please call the Rescue Shelter on:- 0151 931 1604.
Crabbie's and Help for Heroes join forces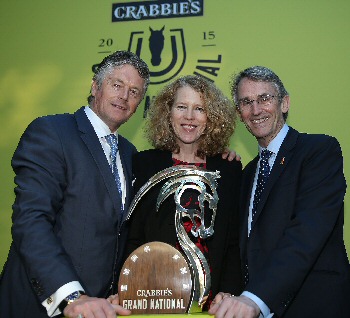 CRABBIE'S, the official title sponsor of the Grand National, has unveiled a new partnership with the well known charity, Help for Heroes. The brand, owned by Liverpool based Halewood International, will be working with Help for Heroes to raise a million pounds, to aid in the Charity's work providing support to wounded, injured and sick Servicemen and women and their families. The fund raising activity will officially kick off at this year's Crabbie's Grand National Festival from the 9 April to 11 April 2015.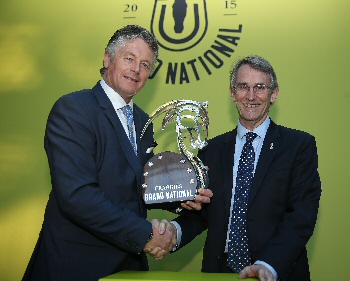 Peter Eaton, Deputy Chairman of Halewood International, said:- "The Crabbie's Grand National Festival is one of the most iconic sporting events in the British sporting calendar and we want to use this platform to launch this fantastic partnership, to raise funds and awareness for the Charity. Working with Help for Heroes is something very close to both myself and everyone at Halewood International and we are proud to support our wounded Heroes and their families."

Bryn Parry, CEO and Co-Founder, Help for Heroes, added:- "We are thrilled to be working with Crabbie's and are already looking forward to the Crabbie's Grand National. The festival will give us a fantastic opportunity to raise awareness of the need for lifelong support. For many of these brave men and women their battles are just beginning and we will not let them battle alone."