New Prince's Trust 12 week development course taking for 16 to 25 now offering places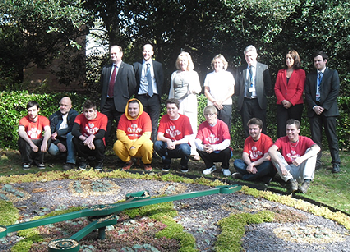 ARE you 16 to 25, take a look at the new 12 week Prince's Trust development course! The Prince's Trust Team Programme is designed to give young people the chance to gain and improve their skills so they can move into employment, further education or training. This is a 12 week development course which includes a fully paid, 4 day residential which happens in week 2 of the course. The Prince's Trust also place young people in a 2 week work environment suitable for that person, which will enable them to gain valuable work experience and a suitable reference. You will also gain a qualification at the end along with other certificates. The course is appropriate for a range of people and additional support is offered to those who need it. If you are interested or know someone who is, get in touch with Southport Prince's Trust. This course does not cost anything and you will not lose your benefits.

Courses to be held at:-

Southport Football Club, Haig Avenue, Southport, Merseyside, PR8 6JZ.

► Team 4, on Monday, 20 April to Friday, 10 July 2015.
► Team 5, on Monday, 7 September to Friday, 27 November 2015.
Centre 63 Youth Centre, Old Hall Lane, Kirkby, Merseyside, L32 5TH:-

► 5 May to 24 July.

To apply, and to find out more information about terms and conditions, contact:- 07500606740 or send an email to:- ben.duffy@westlancs@ac.uk.