McBusted Rocks Liverpool!
Photographs by Jo Forrest.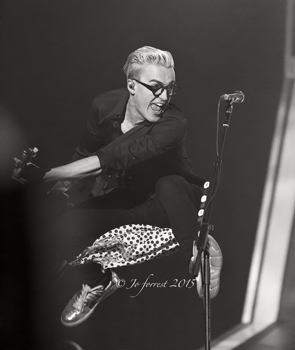 THE English pop rock group, McBusted , who are composed of members from bands McFly and Busted, headed to the Liverpool Arena and Conference Centre (ACC), on Kings Dock, on 31 March 2015. The line up of this 6 piece super group has seen them have unprecedented success with sell out after sell out, venue after venue. This success to pull in the fans was again demonstrated in Liverpool; ticket prices starting at £48.30, bitter, high winds outside and heavy rain to boot, did not deter followers from attending. McBusted is billed as:- "The world's biggest super group" and its shows as they definitely pulled in quite a crowd as was the case on the night. The band crashed onto the stage, quickly getting fans participating in the show through gestures and calls to join in. However, the first half was more about the music with the second half focused more on having fun with the audience. This format went down well with fans as they delivered yet another impressive performance. If you attend, please do let us know what you thought of the show via emailing us to:- news24@southportreporter.com.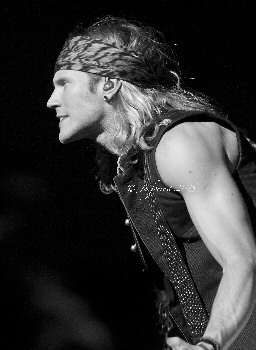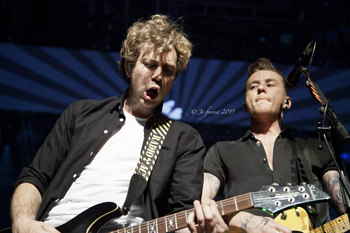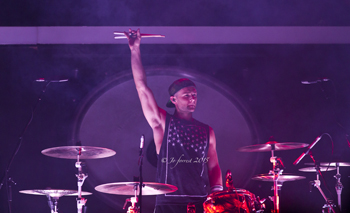 The Formby Walk of Witness 2015
Report and photo/video by Patrick Trollope.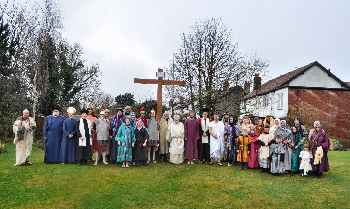 THE annual Walk of Witness took place in Formby Village on Good Friday, 3 April 2015. Sadly, the weather meant a far lower turn out than in previous years, but those who did go watched a very well run enactment of the Story of Easter. 'The Good Friday Walk and Passion Play' had a cast of over 40 volunteers who dressed in costume and re-enacted the build up to the crucifixion and the crucifixion of Christ. Starting from outside Boots the procession moved through the Village centre and ended at the Formby Pool, were an outside play come service was put on by Churches Together, in Formby, Altcar and Hightown. These are some of the photos we took at the event.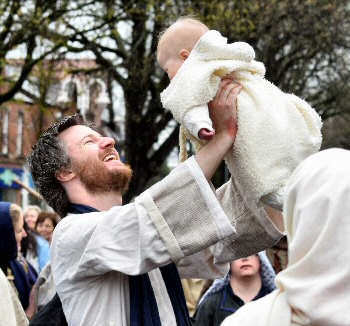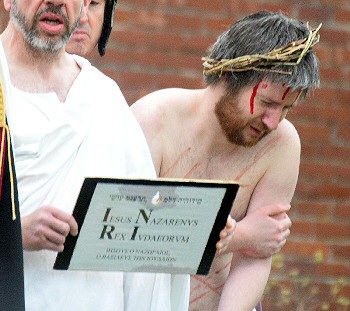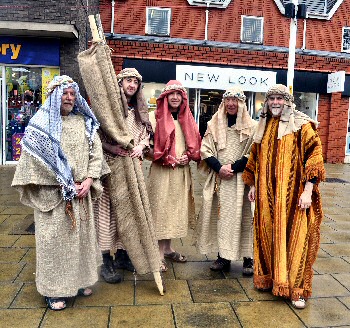 Page 1 of 5
We hope you liked the photos, but please, don't copy them. Please help us to keep our copyright intact and to keep this website newspaper online. Click on here to find out how you can order copies of these photos.
Deceased estates notice - Lilian May Jackam
Pursuant to the Trustee Act 1925, any persons having a claim against or an interest in the Estate of Lilian May Jackam (also known as Lillian May) Jackam (Deceased), late of Birch Abbey Rest Home, 55 Alexandra Road, Southport, Merseyside, PR9 9HD, UK, who died on 04/10/2018, are required to send particulars thereof in writing, to the undersigned Solicitors, on or before 24/05/2019, after which date the Estate will be distributed having regard only to claims and interests of which they have had notice. Churches Solicitors, 12 High Street, Fareham, Hampshire, PO16 7BL, UK. Ref:- 'T553015.'
..Paid Advert..
Contact us:-
(+44) 08443 244 195
Calls will cost 7p per minute, plus your telephone company's access charge.
Calls to this number may be recorded for security, broadcast, training and record keeping.

News24@SouthportReporter.com
4a Post Office Ave, Southport, Merseyside, PR9 0US, UK


Our live Southport Webcam image above.
To see it live, please click on image.

Event Notices

More events that are taking place on Merseyside can be found on our Event Listings Calendar.

Click on here to see our event calendar.
Are you going to this event? If you are please let us know what you thought of it!

These are our other websites within the Southport & Mersey Reporter Network.

Mersey Reporter

Formby Reporter

Liverpool Reporter

Southport TV
| | |
| --- | --- |
| | © - Southport Reporter® is the Registered Trade Mark of Patrick Trollope |
..