Fisherman's Path level crossing bridge plans withdrawn
Report and photo/video by Patrick Trollope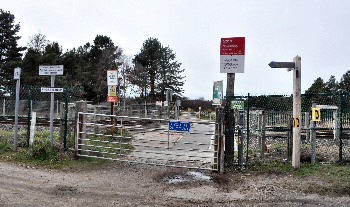 THE Fisherman's path railway crossing Freshfield between Freshfield Station and Ainsdale Station, on the Mersey Rail's Northern Line has become a deadly level crossing and Network Rail filed a planning application to build a footbridge and to close the level crossing. So it is a very serious issue that the application was officially withdrawn on 1 April, as many think this move will result in yet more lives being lost in the future. Only approximately 8 seconds from hearing a train, remains for a person to move out of its way. At 60mph this does not leave any room for error. As a result the crossing has been considered a "high risk" for many years and has a string of deaths associated with it. Only last year Yasmin Jones, 22, was knocked down and killed there by this level crossing on Fisherman's Path as she attempted to save one of the dogs she was walking from being hit by an on-coming train. Others have not heard the train in time to move out the way. Shockingly, Sefton Council's planning department has opposed the plans outlining that they feel it would be difficult for cyclists and wheelchair users to access the bridge, despite the fact plans include a wheeling ramp. In a statement issued to the media a spokesman for Network Rail said:- "It is our priority to have Safety at the heart of our operations. Although Britain's level crossings are among the safest in Europe, they still pose the biggest safety risk on the railway. The Office of Rail Regulation wants the rail industry to close level crossings; a position we support. Network Rail will continue to work closely with Sefton Borough Council to achieve a safe solution at Fisherman's Path that takes into account all the users of this crossing." We decided to take a closer look at the crossing ourselves as well, after hearing from a few people who have mobility issues but who are also shocked by what Sefton said. All of them said that:- "We find it hard to get over anyway. It would be safer than it is currently, as we are slow moving and with the speed the trains go at, we would not stand a chance if we get it wrong." Another point raised to us was the fact people do not close the gate! This happened as we were filming the crossing. Yet another issue is as path user pointed out, the area has no warning lights for people who can't hear. Add to that the fact that hard of hearing people might not even hear a train heading down the tracks, due to people talking and also when planes are flying over from RAF Woodvale, masking the sounds of the approaching trains. We conducted our own quick test, with a very basic decibel meter, when we visited the site, so not massively scientific. The site without people in it, just bird song and wind sounds, was around 35db to 48 decibels, about normal for a quiet rural area. Trains on the line go through, we register at around 55db to 60db, so on that basis you should hear them approach, but the fact is that it is not that simple. We found out that sound from a group of 6 people on the other side of the tracks approaching from the Golf Course came in at around 50db to 55db decibels, once by the lines, still talking they were around 65db, around an average conversation at home. This can mean people do not hear the train approaching, plus add to that when planes take off from the airfield next door, it is also around 55db to 65db, and that too masks the approach. Take in consideration that it registered around 55db when passing at the crossing, so only audible, with loud background sound, once the train is nearly on top of you! Shockingly a group of children came past, and they came in at 73db to 85db, 85db being around the level of your average domestic food blender. The loudest distraction was a ringing mobile phone which was a massive 96db. This raises some very worrying questions that we are now going to put to both Sefton Council and Network Rail, as in if we can't have a bridge, can a warning light and siren be added, just like those on road crossings, as a temporary measure or long term? Others have also pointed out that the area has a phone mast located next to the crossing, so could a CCTV camera be fitted as well? Additionally, should the gates have some type of self locking mechanism to top for when people leave them open by accident, as they are not as easy to close as you might think! Sadly, tragic accidents will probably always happen on any footbridge or crossing, but would the addition of warning system help? This is not something as a media group, we feel qualified to comment on. The fact remains though that the withdrawal of this plan and the controversy around it will not help to save lives on what is an extremely popular destination for walkers. Please email us your views and thoughts to:- news24@southportreporter.com and let us know what you feel should be done at this deadly crossing?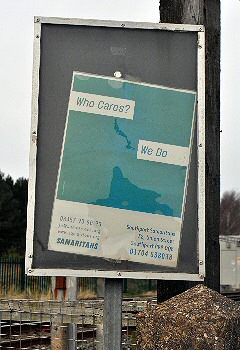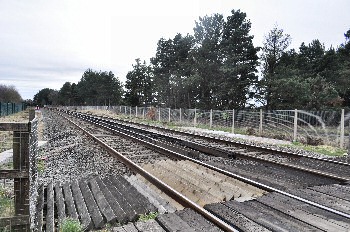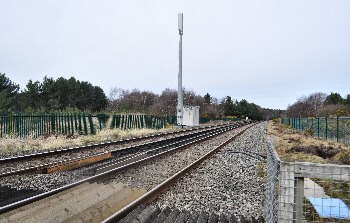 The above file is a Flash Video. If it is not showing please check on a browser or device that can show Flash Videos.