Brand new dating show wants you!
HEADING to a box near you very soon is a brand new dating show from the home of:- 'Dinner Date', 'The Real Housewives' and 'The Only Way is Essex', where we match up outgoing singletons with passionate suitors who want to fall in love..... Is that you?

► Are you a single guy or girl looking for romance?
► Do you want to meet the love of your life?

► Are you fed up with all the usual ways of meeting girls or guys and keen to try something different?

► Have you ever wanted to date someone in uniform or someone who has a sexy job?

Casting Producer, Davinia told us that:- "It's a brand new itvBe dating show, and the premise is similar to other popular ITV shows, whereby a man or woman acts as the main dater and visits 4 different dates' in the hope of finding their perfect suitor. Ours is different in that we will take the dater to each of their dates' workplaces. It's fun, light hearted and a new way of going on a date. The series will feature a variety of occupations; whether that be an office job, an industrial job, a creative job or an unusual job. We have just started the casting process, and will be visiting all major Towns and Cities on an audition tour."

To find out more about how you or a friend could be its star, please contact them via emailing:- UKcasting@keshet-tv.com.

You must note that:-

► Filming will take place in July 2015.

► Closing date for applications is 12 June 2015.

► DBS checks may be required.

► Applicants must be 18+. ITV Participation Terms apply, go to:- ITV.com/Terms.
Civic to give a big 'welcome' for City gymnasts
A group of local gymnasts from HPL Gymnastics will meet with the Lord Mayor, on Monday, 11 May 2015, ahead of them representing Great Britain in the 15th World Gymnastrada in Helsinki, Finland July 2015.

The team of senior gymnasts, which is made up of 20 gymnasts and 4 coaches will head off to Helsiniki later this year to represent Great Britain and hopefully bring home a winning medal.

Lord Mayor Councillor Erica Kemp CBE said:- "I am delighted to be welcoming these young athletes to the Town Hall. Gymnastics is a tough sport requiring dedication and commitment and as such these youngsters are an inspiration to others. I wish them every success when they represent Great Britain in Helsinki in July."

Cosmetic dentistry risks could cost you your smile!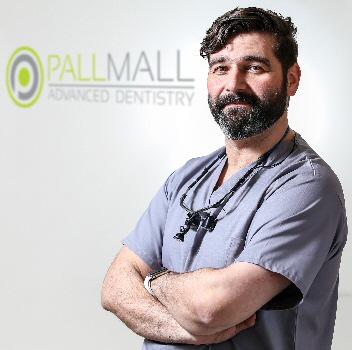 A Liverpool dentist is urging the public to think twice before trusting their teeth to cosmetic dentistry.

Dr Andrew Healy of Pall Mall Dental in Liverpool City Centre says people are ignoring the risks of cosmetic dentistry in favour of a short term bright white Hollywood smile.

He believes dentistry should be advocating aesthetic skills rather than solely cosmetic, as is becoming the society trend and patients should understand that certain cosmetic procedures result in permanent, irreversible damage to their natural teeth.

Aesthetic dentistry is essentially where science and artistic principles are combined to enhance the natural look of teeth whilst minimising the risks. The skills embrace different dental treatments to ensure the very best functionality, aesthetics and oral health.

Dr. Andrew Healy, who founded Pall Mall Dental, 10 years ago, to offer high quality private dental care, has just completed a two year Masters degree in aesthetic dentistry at the University of Manchester. He said:- "People just aren't being informed about the procedures they are undertaking as cosmetic dentistry has exploded over the past few years and there is no official regulation of the industry. When you consider that the life span of veneers for example is only 8 to 10 years, what happens to the oral health of these 20 something patients who don't realise that they are going to need them all replacing when they reach their 30's then again in their 40's and even older? I feel the benefits of aesthetic dentistry are being overlooked in the current climate. Aesthetic dentistry is working with the patient's natural teeth and consequently keeping them healthy for years to come. I feel that a lot of these cosmetic procedures are being sold flippantly and treated like a visit to the hairdressers; the only problem is that teeth don't grow back."

Pall Mall Dental is committed to improving oral health and as such is supporting the British Dental Health Foundation's National Smile Month which launches on the 18 May 2015. For more information or to book an appointment with Pall Mall Dental call:- 0151 258 1968.
Deceased estates notice - Lilian May Jackam
Pursuant to the Trustee Act 1925, any persons having a claim against or an interest in the Estate of Lilian May Jackam (also known as Lillian May) Jackam (Deceased), late of Birch Abbey Rest Home, 55 Alexandra Road, Southport, Merseyside, PR9 9HD, UK, who died on 04/10/2018, are required to send particulars thereof in writing, to the undersigned Solicitors, on or before 24/05/2019, after which date the Estate will be distributed having regard only to claims and interests of which they have had notice. Churches Solicitors, 12 High Street, Fareham, Hampshire, PO16 7BL, UK. Ref:- 'T553015.'
..Paid Advert..
Contact us:-
(+44) 08443 244 195
Calls will cost 7p per minute, plus your telephone company's access charge.
Calls to this number may be recorded for security, broadcast, training and record keeping.

News24@SouthportReporter.com
4a Post Office Ave, Southport, Merseyside, PR9 0US, UK


Our live Southport Webcam image above.
To see it live, please click on image.

Event Notices

More events that are taking place on Merseyside can be found on our Event Listings Calendar.

Click on here to see our event calendar.
Are you going to this event? If you are please let us know what you thought of it!

These are our other websites within the Southport & Mersey Reporter Network.

Mersey Reporter

Formby Reporter

Liverpool Reporter

Southport TV
| | |
| --- | --- |
| | © - Southport Reporter® is the Registered Trade Mark of Patrick Trollope |
..