Rock 'n' Roll Liverpool Marathon Welcomes the World
THE success of last year's inaugural Rock 'n' Roll Liverpool Marathon and ˝ Marathon is having a positive impact on the 2015 race. More than 1,000 international runners are travelling from around the world to participate in the second annual race over the weekend of 12 June to 14 June 2015. Some participants are flying from as far as Australia and Brazil.

The 2nd annual event is set to attract more than 12,000 runners over race weekend; nearly 10,000 runners are currently signed up to run. The new Rock 'n' Roll 5K on Saturday, 13 June 2015, is on track to sell-out before online registration officially closes on 7 June 2015. Many runners will participate in both days of running to complete the "Remix Challenge," meaning they will be awarded finisher's medals for each distance completed and a special Remix Challenge medal to commemorate completing 2 races. On Sunday, runners have the option of participating in the marathon, ˝ marathon and 1 mile.

Rob Griffiths, race director, said:- "There has been a lot of growth this year following the success of the inaugural 2014 race. The number of international runners has more than doubled and we're also seeing strong support from the local running community. We've added a few more elements including a second day of running to make it a rockin' running festival weekend for people of all abilities."

The 2014 Rock 'n' Roll Liverpool Marathon generated a total economic impact of over ₤3.14 million for the local economy, according to an economic impact study conducted by the San Diego State University Sports MBA program. The report showed that the event filled 13,262 hotel room nights. The race attracted an estimated total of 12,589 registrants and spectators from 37 countries.

This year's race weekend will kick off with a 2 day Running and Endurance Show, where all runners will pick up their race packets and explore numerous fitness retailers, exhibitors and interactive clinics. Runners will also have access to special events and parties throughout Liverpool over the weekend.

Saturday's new 5K will start and finish at Echo Area, running along the waterfront to the iconic Liver Building and back. Sunday's marathon, ˝ marathon and 1 mile run will once again start and finish by the Albert Dock, one of the most visited attractions in the UK and a World Heritage Site. The races will feature scenic views of Liverpool's stunning docks, rich architecture, spectacular museums and historic commercial districts. In true Rock 'n' Roll fashion, live bands and cheering spectators will line the route, concluding with a celebratory finish line festival and concert in front of the Echo Arena.

For more information or to register for the race, please visit:- runrocknroll.com/liverpool.

Fact File:- This is a Competitor Group event that is expected to welcome 12,000 participants to the City. The race starts and finishes along the waterfront, featuring scenic views of the stunning docks, rich architecture, spectacular museums and historic commercial districts along the course. Live bands and entertainment are staged approximately every mile along the 13.1 mile and 26.2 mile courses. Event weekend concludes with a finish line celebration and post race concert.
Renewable UK says:- "New Government should send an early signal about it's support of low carbon energy to attract investment and create jobs"
THE group Renewable UK says:- "The new UK Government should send an early signal that it's serious about supporting low carbon energy to attract investment and create jobs." RenewableUK's Chief Executive, Maria McCaffery, commented:- "We hope that 1 of the new Government's priorities will be to act quickly to secure our home grown energy supplies based on clean sources including wind, wave and tidal power. We urge the new administration to confirm the importance of onshore wind as an essential part of our electriCity mix, as it is 1 of the most cost effective ways to generate electricity, and is consistently supported by ⅔ of the public. As long as we can continue on our current course, onshore wind will be the cheapest of all power sources by 2020, so it makes sense to support it. For the renewable energy sector as a whole, the most important signal that the Government could send to show that it's serious about cleaning up the way we generate electriCity would be to set a clear 2030 decarbonisation target to provide long term certainty. This would attract the investment needed for growth. More than 34,000 people now owe their livelihoods to the British wind industry, onshore and offshore. Britain's global lead in offshore wind is bringing major manufacturers to the UK. If the new Government values that green growth and is serious about stimulating the economy, it needs to get behind this industry as swiftly as possible." Do you agree with this? Please email us your views to:- news24@southportreporter.com.

Joe McElderry is Planning to Rock Blackpool Opera House in Tommy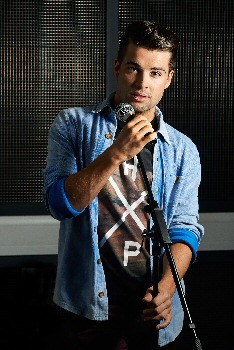 THE X-Factor winner turned musical theatre star Joe McElderry says he can't wait to come to Blackpool Opera House this autumn.

Joe, who shot to fame after winning the ITV talent show in 2009, is to play the lead role of TOMMY in the UK Premiere staging of a new production of The Who's classic Rock Opera.

This multi award winning adaptation of the original chart topping album tells a powerful tale of a deaf, mute and blind pinball player who becomes an international messiah.

And Joe says while the role is a challenge it is 1 he can't wait to bring to the stage.

"I can't wait to be back in Blackpool. The audiences are always so supportive and I always have so much fun on stage there. TOMMY is a fantastic show to be part of and to be staging the premiere of this new production in Blackpool is a great opportunity." said Joe.

TOMMY opens on Friday, 11 September 2015 and plays through to Saturday, 26 September 2015.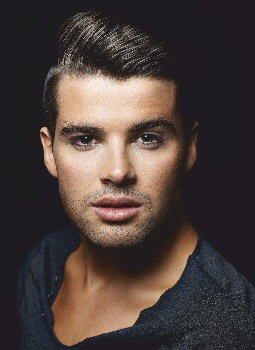 This smash hit Broadway and West End show will be directed by stage and screen star PAUL NICHOLAS who starred alongside Elton John, Roger Daltrey and Tina Turner in the 1975 film release of the show. The new show coincides with the 40 year anniversary of the film.

Joe added:- "I'm really looking forward to performing at the Opera House and to being involved in bringing such an iconic show to the town. It will also be great to be in Blackpool for a couple of weeks with the show rather than just nipping in and out so I'm hoping to get to see some of the sights when I'm there."

This colourful, exciting, imaginative and thought provoking new production will be enhanced by exhilarating choreography and will feature 1st class rock musicians. TOMMY was 1st performed by The Who in 1968 and was conceived by Pete Townsend and Kit Lambert with contributions to its development by John Enstwhistle, Keith Moon and Roger Daltrey.

It is not the 1st time that Blackpool audiences will be thrilled by The Who classics; the legendary rockers played the world famous Opera House twice in August 1964 and October 1961 to critical acclaim.
Tickets for TOMMY are on sale now. For more details go to:- WinterGardensBlackpool.Co.UK.