Cosmetic dentistry risks could cost you your smile!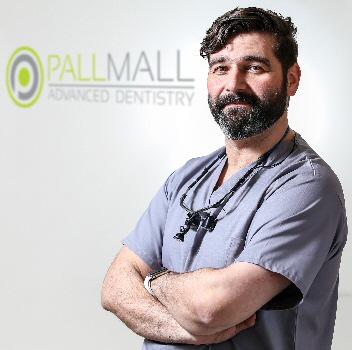 A Liverpool dentist is urging the public to think twice before trusting their teeth to cosmetic dentistry.

Dr Andrew Healy of Pall Mall Dental in Liverpool City Centre says people are ignoring the risks of cosmetic dentistry in favour of a short term bright white Hollywood smile.

He believes dentistry should be advocating aesthetic skills rather than solely cosmetic, as is becoming the society trend and patients should understand that certain cosmetic procedures result in permanent, irreversible damage to their natural teeth.

Aesthetic dentistry is essentially where science and artistic principles are combined to enhance the natural look of teeth whilst minimising the risks. The skills embrace different dental treatments to ensure the very best functionality, aesthetics and oral health.

Dr. Andrew Healy, who founded Pall Mall Dental, 10 years ago, to offer high quality private dental care, has just completed a two year Masters degree in aesthetic dentistry at the University of Manchester. He said:- "People just aren't being informed about the procedures they are undertaking as cosmetic dentistry has exploded over the past few years and there is no official regulation of the industry. When you consider that the life span of veneers for example is only 8 to 10 years, what happens to the oral health of these 20 something patients who don't realise that they are going to need them all replacing when they reach their 30's then again in their 40's and even older? I feel the benefits of aesthetic dentistry are being overlooked in the current climate. Aesthetic dentistry is working with the patient's natural teeth and consequently keeping them healthy for years to come. I feel that a lot of these cosmetic procedures are being sold flippantly and treated like a visit to the hairdressers; the only problem is that teeth don't grow back."

Pall Mall Dental is committed to improving oral health and as such is supporting the British Dental Health Foundation's National Smile Month which launches on the 18 May 2015. For more information or to book an appointment with Pall Mall Dental call:- 0151 258 1968.