'Shrek The Musical' heading to a stage near you - in Liverpool!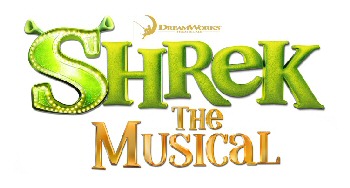 THE monster hit UK and Ireland Tour of 'Shrek The Musical'® is delighted to announce full casting as it enters its second triumphant year on the road. Coming direct from London, where it was seen live on stage by nearly a million people, the production has attracted huge audiences and five star reviews. 'Shrek The Musical' will play at the Liverpool Empire, from 25 November to 6 December 2015, as part of its tour of the UK and Ireland.

The 2015 company will star Dean Chisnall who will continue his role as beloved swamp welling ogre 'Shrek', the role he previously played in the West End. Bronté Barbé will also star as damsel in distress 'Princess Fiona', joining continuing cast members Idriss Kargbo as Shrek's wisecracking sidekick 'Donkey' and Gerard Carey as pint sized villain 'Lord Farquaad'.

They will be joined by a full company of fairy tale characters including Laura Baldwin, Nikki Bentley, Jennifer Caldwell, Alexander Day, Candace Furbert, Will Haswell, Keith Henderson, James Lacey, Will Jennings, Iain Mattley, Christina Modestou, Sam Murphy, Amy Oxley, Ryan Reid, Jacqui Sanchez, Jake Small, Oliver Tester, Dawn Williams, Kerry Winter and Kevin Yates.

The UK and Ireland tour of 'Shrek The Musical' is directed by Nigel Harman who starred as Lord Farquaad in the west end production, winning him the 2012 Laurence Olivier Award for Best Performance in a Supporting Role in a Musical. 'Shrek The Musical' opened at the Grand Theatre in Leeds, on Wednesday, 23 July 2014, and has since delighted audiences all around the country.


Did you know?

'Shrek The Musical', originally directed by Jason Moore and Rob Ashford, is based on the story and characters from William Steig's book 'Shrek!' and the 'Academy Award'® winning DreamWorks Animations feature film.

'Shrek The Musical' opened on Broadway in 2008 before touring to nearly 150 Cities in the USA and Canada.

Productions of 'Shrek The Musical' have also been played in:- Spain, Poland, France, Malaysia, China, Brazil, Italy, Denmark, The Netherlands, Estonia, Israel and Turkey. The UK and Ireland tour is presented by Dreamworks Theatricals, Neal Street Productions, Playful Productions, Lee Menzies, Ron Kastner, Tulchin/Bartner Productions, Saracen Films, Mark Cartwright, Gavin Kalin, Glass ˝ Full Productions/Just For Laughs Theatricals.
This show will be 'Shrektacular!' and fantastic for all the family to watch!
To book tickets and to ensure you do not miss out, go to the theatres booking website today!