Be Part Of The Carnival With Movema Dance Classes!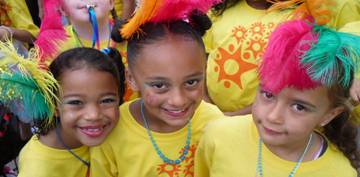 LIVERPOOL'S dance company Movema will start their popular Carnival Dance classes on Wednesday, 20 May 2015. Classes will teach everyone fun and exciting moves from Brazil and the Caribbean with a showcase performance at the annual Brouhaha International Carnival on 11 July 2015.

Maria, co-director of Movema says:- "Movema have been bringing dance enthusiasts of all backgrounds to perform in Carnival since 2008. We're really excited this year to be dancing to amazing new rhythms this year including Maracatu and some totally new surprises!"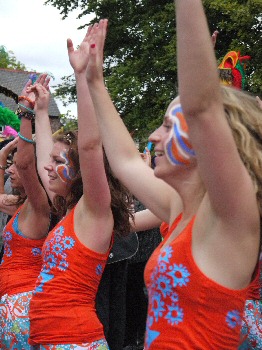 Movema will have live drumming band Katumba joining them for the last three dance classes and with whom the Movema participants will be parading in the carnival. Katumba, formerly known as Batala Liverpool, long-time collaborators with Movema, have been rocking the City for over 10 years and are now reforming into Liverpool's largest, loudest and most vibrant drum ensemble Katumba Bloco!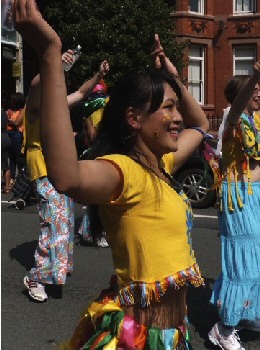 "It's always exciting to be working with Movema and seeing people from any cultural background having a great time dancing to our carnival rhythms." says Ritchie, Katumba bandleader.

Movema's dance classes will be a held at Button Boutique, 3 Brick Lane, L1 OBL, Liverpool; situated off Jamaica Street in the fashionable Baltic Triangle area. The Carnival classes are suitable for ages 8 and over (under 16s with an adult) and classes will run from 20 May until 8 July 2015, 6pm to 7pm, costing £4.50/£2.50 per session. Movema also offer group discounts for people who want to experience the carnival with their friends and family.

All Movema class dates are:-

Every Tuesday 6.00 to 7.00pm, Zumba

Every Wednesday 6.00 to 7.00pm, World Dance Wednesdays: Carnival Dance Classes
At Button Boutique, 3 Brick Lane, L1 OBL.

For any further updates please follow Movema on social media, @Movema and facebook.com/Movema as well as visit their website.
Forgetful residents in the North West pay out £41 million each month in unused subscription fees
MANY consumers have faced the high price tag of an unused gym membership, but the cost of idle subscriptions has now risen to more than £41 million each month as residents in the North West continue to pay for services, from TV streaming plans to credit reports they rarely use. A study by TopCashback.co.uk, reveals an astonishing 46% of residents have continued to pay for at least one subscription they're not using. The most common forgotten subscriptions include gym memberships (62%), TV streaming services (24%), music streaming services (23%), credit reports (21%) and magazine and newspaper subscriptions (17%). 34% of residents say they continued to pay for a subscription they rarely used for at least 4 months, whilst 11% kept on paying for more than a year. Additionally it seems it is a lack of memory leaving residents in the North West out of pocket as 43% admit to signing up for a free subscription and forgetting to cancel before they were charged. A further 31% say they even forgot to cancel a subscription after setting a calendar reminder.

Other key findings reveal:-

► Men are slightly more forgetful when it comes to subscriptions as 47% continued to pay for a service they were not using, compared to 45% of women.

► 3% of residents have continued to pay for a subscription they took out for an ex-partner.

► 26% of residents have continued to pay for a subscription without realising the cost had increased.

Natasha Rachel Smith, Consumer Affairs Editor for TopCashback (topcashback.co.uk), says:- "Our research highlights that as more and more services become available to us, the costs are going unnoticed in our bank accounts. However, whether it's an often-used subscription, or a newbie, it's important to review any subscription fee each month and ask the following questions: do I still use this service? Has the cost increased? Can I still afford it? When it comes to initially free subscriptions, especially those in which you have to enter bank account details, it's worth setting calendar reminders or putting a post-it note on your fridge door well within the free trial period to ensure there's plenty of time to review the service and cancel if necessary. Taking advantage of new sign up discounts and cashback offers help consumers save on their subscription services' fees so it's well worth doing them provided you're prepared to be a defensive consumer and stay vigilant"

Financial boost for home care providers in Liverpool
LIVERPOOL City Council is set to increase the hourly rate paid to home care companies. It follows a detailed review of the fees paid to firms whose staff provide help and support to care for around 2,600 people in the City, enabling them to live at home in safety and comfort. They include older people and those with learning disabilities, mental health needs and physical and sensory impairments. A report to the Cabinet is proposing an increase which would take the hourly rate up to £11.88 from the current payment of £10.92, backdated to February 2015.

Deputy Mayor and Cabinet member for adult social care, Councillor Roz Gladden, said:- "Home carers do a tremendous job keeping some of our most vulnerable residents safe. Due to the financial challenges facing the City Council, we have not been able to increase fee rates for some considerable time, so I am pleased that we are now able to propose an uplift. In calculating the revised rate we have looked closely at the amount paid by other local authorities in the region as well as taking into account the costs for home care companies, and allowing for a reasonable return."
The new rate will take effect until the end of the year, when a new set of home care contracts will be commissioned. They will aim to deliver a number of improvements, including reducing delayed discharge from hospital by speeding up the time taken to set up care packages, and reflecting travel time and travel costs for home carers in the fee rate. The report will be considered by the Cabinet on Friday, 22 May 2015.
New Liverpool to Newquay Cornwall Airport Service
Photographs by Patrick Trollope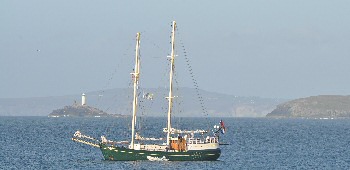 ON 28 June 2015, easyJet will recommence its direct flight service from Liverpool to Newquay Cornwall Airport in the South West of England. The route from Liverpool John Lennon Airport will provide the most direct, convenient access for visitors from Liverpool to discover the delights of Cornwall. We will have a report i next weeks issue o this topic as well... But for now, here, we round up the top ten list of things to see and do in Cornwall this summer:-

1. Meet Shaun the Sheep, Wallace and Gromit at Lands End. The 'Shaun the Sheep Experience,' which opened this year, sees the famous Land's End signpost rebranded 'Lamb's End.' As well as original sets, models and characters from the BAFTA and Academy award winning productions, there is also an opportunity for visitors to star in a real Shaun the Sheep scene using green-screen technology.

2. The ultimate taste of Cornwall: enjoy a new dining experience at Nathan Outlaw's new restaurant – The world renowned 2 star Michelin chef Nathan Outlaw has recently opened a new restaurant in Port Isaac on the north coast of Cornwall. The spacious and modern restaurant offers diners the chance to enjoy the culinary delights that have made Nathan Outlaw one of the most celebrated fish chefs in the UK.

3. Indulge in Cornish seafood at the Rock Oyster Festival - The annual Rock Oyster Festival is held overlooking the stunning Camel Estuary near Wadebridge on 10 July to 11 July. An exciting mix of food, music and art, visitors can eat their way through thousands of Cornish oysters and can even camp on site.

4. Cheer on surf rower racing crews at an iconic Cornish beach - Described as one of the most visually spectacular sporting disciplines in the world, surf rower racing is growing in popularity and it's not hard to see why. On 11 July 2015, the penultimate leg of the UK Surf Rowers Summer Series is set to take place at Watergate Bay near Newquay, when teams of five rowers in surfboats will take on the waves head on in a set of thrilling races.

5. Experience world class classical music in a beautiful church venue - EndellionFestivals.Org.UK - Located near Port Isaac (where ITV's Doc Martin was filmed), the church of St Endelienta becomes concert venue for some of the most prestigious soloists and musicians in the UK from 28 July to 7 August 2015. More than a dozen concerts take place during the festival in the unique surroundings of the church, featuring choirs, orchestras, string quartets and opera stars.

6. See the Fleet Air Arm take flight at RNAS Culdrose Air Day - This event on 30 July 2015, offers a chance to see behind the scenes of Cornwall's working military Naval Air Station, the very same base HRH Prince William trained at in 2010. As well as taking in awesome jet and helicopter flying displays, visitors can meet heroic aircrew, get close to state-of-the art aircraft and learn all about life in the Royal Navy.

7. Stay at Padstow's newest accommodation:- Padstow Townhouse - Acclaimed chef Paul Ainsworth, founder of the Michelin-starred restaurant Number 6 in Padstow, will be celebrating the opening of his 1st accommodation this spring. The Padstow Townhouse will feature 6 luxurious rooms in the heart of Padstow.

8. Take a trip back in time at a Grand Medieval Joust - On selected dates in August at Falmouth's beautiful Pendennis Castle overlooking the sea, visitors can enjoy the thrills, spills and pageantry of a bygone era. There will be plenty to keep the family entertained, with falconry displays, medieval music and dance and even entertainment from the castle jester.

9. Get your surf on at Boardmasters Festival in Newquay in August – A brilliant combination of beach sports and live music, Boardmasters Festival takes place 5 August to 9 August. This year's live music offering includes Bastille and Faithless. Alongside the tunes, there will be the annual international surf competitions at Fistral Beach – 1 of the UK's best surfing beaches.

10. Dance the night away at Falmouth Week in August – Falmouth Week (5 August to 16 August 2015) is an annual sailing and yachting regatta, and now the largest of its kind in the south west. With plenty of shoreside events, including live music, family games, art galleries and even a display from the Red Arrows, there's something for everyone to enjoy.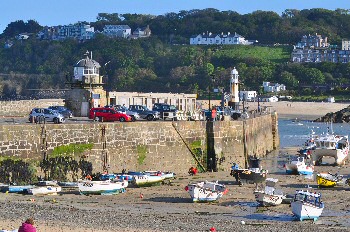 Malcolm Bell, chief executive, Visit Cornwall, said:- "From the peninsula location almost surrounded by sea, to the characterful culture bursting with local cuisine, community passion and huge diversity, Cornwall's uniqueness shines through. Whether it's to relax, get active or explore, there's an experience in every corner and thanks to a mild climate and beautiful views Cornwall has become the favourite UK holiday destination. The route to Newquay makes visiting the county easier than ever and we look forward to welcoming visitors this summer."