HSBC announces £150 million fund for SME's in Liverpool and Cheshire
HSBC has launched its most ambitious package of support for Liverpool and Cheshire's small and medium sized companies (SMEs), including a £150 million SME fund, 1 of more than 40 funds to support smaller firms across the country.

The newly announced fund is HSBC's largest yet; £50 million more than last year's successful SME fund. The funds are immediately available to SMEs in Liverpool and Cheshire.

To make it easier and cheaper to borrow, arrangement and HSBC security fees on qualifying business loans worth between £1,000 and £300,000 will be waived or refunded through to the end of July. This could save the average small business hundreds of pounds on borrowing costs.

Barry Millar, Area Director of Business Banking in Liverpool and Cheshire, said:- "Today we are announcing our largest ever package of support for SMEs in Liverpool and Cheshire including a £150 million fund for lending and a promotion designed to make it cheaper and simpler to access funding. SMEs in Liverpool and Cheshire are ambitious and we are open for business and ready to help them invest to grow. Too often I hear customers say they weren't aware just how closely HSBC works with SMEs and start ups in Liverpool and Cheshire. We want to change that perception and reaffirm our commitment to businesses of all sizes."

Ian Stuart, Head of HSBC's UK Commercial Bank, said:- "We're hugely proud of our unique international network, but it's vital that businesses across the country, from start ups and sole traders upwards, know that HSBC is there to support them. We currently approve more than 85% of loans, and our net lending to business is up in 2015, but we want to do even more. This fund is an aspiration, not a limit, on our ambitions, and removing fees from our business loans could save hundreds of pounds for the average firm."

HSBC's package of support is now available to all Liverpool and Cheshire SMEs and they say that it includes:-

► A £150 million fund for lending to SMEs in Liverpool and Cheshire.
► No arrangement or HSBC security fees on any business loans up until 31 July 2015, potentially saving borrowers hundreds of pounds.

► 18 months of fee free business banking for start ups, and 12 months for existing SMEs who switch.

► Local workshops to help local SMEs grow and prosper.
But as with all things banks offer, check the small print before going ahead. Also be aware that HSBC charges ridicules fees for things like cashing in international cheques, so if you do international trade, beware of that. So as with anything shop around and get the best deal for your business, and don't just think short term, think long term. As you never know what might happen down the road, so put in place a fall back plan, just in case you find you are struggling with repayments.

Nurse recruitment open day at Southport Hospital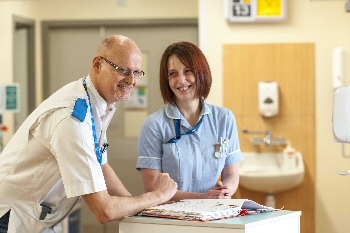 SOUTHPORT and Ormskirk Hospital NHS Trust is holding 2 recruitment events for nurses to find out more about working there. The first event will be held on Tuesday, 19 May 2015, at Southport Hospital, Clinical Education Centre, between 4pm and 8pm. This is a chance for newly qualified and experienced nurses to come along and meet other nurses and team members at the Trust and discover what opportunities are available. Nurses looking to return to practice will also be warmly welcomed. There are vacancies available in all areas. On the day, the Trust will be holding informal interviews and potential candidates are asked to bring along some identification. There will also be a chance for tours around the hospital and representatives will be on hand from nurse education to explain how the Trust supports nurses in their career development. Light refreshments will be available for all those attending. The 2nd event will be held at Ormskirk hospital, Education Centre on 10 June 2015, between 4pm and 8pm. To view all current vacancies at the Trust visit:- Jobs.NHS.UK and search for Southport and Ormskirk.
Merseyside Police are asking for information following shots fired at house in Formby
MERSEYSIDE Police Detectives who are currently conducting an investigation after shots had been fired at a house in Formby have arrested a 17 year old male. The incident happened about 11.20am, on Thursday, 14 May 2015, on Gardner Road. The Officers investigating the firearms incident found damage to the front of a property consistent with a firearm discharge. No one was injured during incident and at this stage the incident is believed to be targeted, but inquiries are still on going. Superintendent Claire Richards said:- "Our inquiries into this incident are still at an early stage, although at this time we believe it was targeted. We won't tolerate people who use firearms anywhere in Merseyside and we will be relentless in our efforts to bring those responsible to justice. I would appeal to anyone who saw anything suspicious on Gardner Road or the surrounding area this morning to get in touch with us." Anyone with information is urged to call MSOC officers on:- 0800 230 0600 or Crimestoppers, anonymously, on:- 0800 555 111. Police are now conducting house to house inquiries. High visibility patrols have been stepped up in the area to reassure the local community. We are also told that the 17 year old male was from Formby, and has been arrested on suspicion of possession of a firearm. He was taken to a Police Station where he was then questioned as an investigation into the full circumstances of the incident is still underway.