North West folk flare their nostrils to reveal the best and worst smells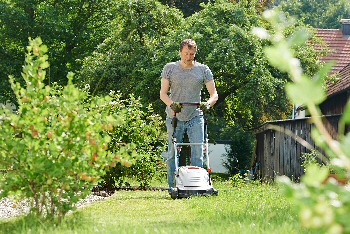 FRESHLY cut grass, bread that has just been baked and sizzling bacon are among the North West's favourite smells, a study has revealed. Researchers polled 1,000 people and found the scent of grass that has just been cut is the most popular smell, followed by bread just after it comes out of the oven, sizzling bacon and coffee. Fish and chips, a Sunday roast, cakes baking in the oven and paint also appear on the list.

There were some more unusual items to feature among the best loved smells though, with many claiming to love the whiff of rain, new books, matches and even petrol. It also emerged that drains, off putting body odour and bins are the most hated pongs.

Stuart Hobbs from decorating brand, Harris, which commissioned the survey to celebrate being rated the number 1 preferred paint brush and roller brand for home decorators, said:- "Smells are all around us and with some particularly strong ones floating around, it's no surprise we have our favourites; as well as a few we can't stand. And it seems it's the homely smells that are most popular with freshly cut grass, bread and bacon at the top of the list, all things that can help make a house more warm and welcoming. But as well as the ones almost everyone would be happy to say they love, there are a few on the list, which may divide some. Scents like petrol, barbecues and bonfires or cheese can be loved by some, but despised by others. Everyone wants to be surrounded by nice smells, particularly in their own home, and we go to all sorts of lengths to make sure this is the case."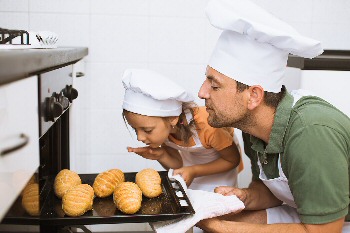 Freshly washed clothes and the smell of the seaside also feature high on the list while the aroma given off by a real Christmas tree completes the top 10. Fresh flowers were voted into 11th place, with roses, vanilla, lavender, scented candles and cinnamon following close behind. Barbecues, chocolate, lemon, freshly washed hair, log fires, babies, the smell of a new car, a freshly cleaned house, rain, leather and aftershave completed the top 20.

Food and drink smells feature heavily with orange, coconut, Christmas cake, lime and doughnuts proving popular with the region. Cherry, marzipan, popcorn and wine also made the top 50. Homely smells are extremely well loved with the scent of a freshly cleaned house, fresh paint, new carpets and the fragrance of a newly built house all among the best loved. But at the other end of the scale, body odour and drains were named the most disliked pongs, along with bins, sewage, vomit and rotten milk. Rotting food, public toilets, nappies and garlic breath completed the top ten. The worst smells also feature manure, sports changing rooms and fish.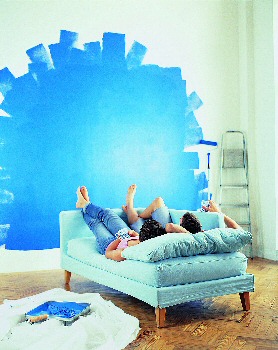 Researchers found that 6 in 10 believe there are certain smells that remind them of particular people or places, while another 7 in 10 associate a smell with a memory. 75% even have smells which make them feel nostalgic. 83% also said they always like to make sure their home smells nice and fresh, with room sprays, by opening windows and making sure it's cleaned regularly the most popular ways to keep a house smelling nice.

Stuart added:- "In addition to being rated the UK's number one paintbrush and roller brand, we have also been voted the best quality and most reliable paintbrush brand in the UK. To commemorate this, we have been working with top Fragrance house, Scent Perfique, to create our own unique scent of home for our retailers to spritz when shoppers are making important home decisions about decorating. We thought finding out the nation's favourite smells will ensure we get the smell right. So many of the top smells are associated with home which really confirms to us that home is where the heart is."
| | | |
| --- | --- | --- |
| Top 50 best smells | | Top 20 worst smells |
| Freshly cut grass | 1 | Blocked drains |
| Freshly baked bread | 2 | Body odour |
| Bacon | 3 | Bins |
| Coffee | 4 | Sewage |
| Freshly washed clothes | 5 | Vomit |
| Fish and chips | 6 | Rotten milk |
| Sunday roast | 7 | Rotting food |
| Cakes baking in the oven | 8 | Public toilets |
| The seaside | 9 | Nappies |
| A real Christmas tree | 10 | Garlic breath |
| Fresh flowers | 11 | Morning breath |
| Roses | 12 | Plastic burning |
| Lavender | 13 | Feet |
| Vanilla | 14 | Old trainers |
| Scented candles | 15 | Manure |
| Cinnamon | 16 | Changing rooms |
| Barbecues | 17 | Exhaust fumes |
| Chocolate | 18 | Bleach |
| Lemon | 19 | Fish |
| Freshly washed hair | 20 | Gas |

Gearing up for a great show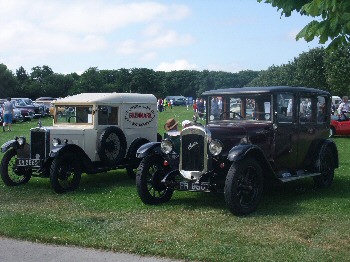 THE Woodvale Transport Festival returns to Victoria Park in Southport next month 20 June to 21 June 2015, promising a fun filled, value for money weekend for all the family.

Organisers have secured a wide range of free entertainment for children including the ever popular Crazy Bears, petting centre with lizards, snakes and other reptiles, balance bikes for young children and the Banana Roadshow with circus skills, Punch and Judy and magic tricks. Teenagers will also be able to put their hands on the wheel with special starter driving sessions.

General manager Peter Wood said:- "This year we have a wide range of free entertainment. Unlike other shows we like to give visitors a great day out without breaking the bank."

On both days the West Lancashire Dog Display Team will also be performing as will International motorcycle stunt rider Steve Colley.

Other attractions include giant slides, craft and food marquee, giant car boot, collectors fair, Morris dancing, a land train and numerous trade stands. A Dalek will also be prowling around the showground.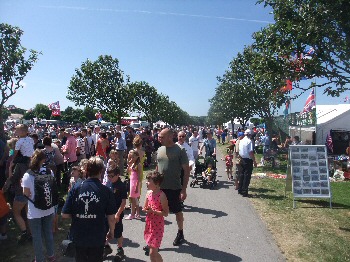 This year will also see a new themed jazz and blues bar with 2 eucalayle bands from Wigan and Ormskirk and the famous Mississippi jazz band on both days. Mike Byrne and the Sunrockers will also be performing. Strawberry Fayre, a 3 piece '70s recording band, which has already toured Europe, will support them.

There will also be the classic and vintage car clubs, model trains and boats, stationary engines, classic and vintage motorcycles and clubs, even more military vehicles than ever before and Merseyside Fire Service Museum will be displaying various engines and other equipment.

Other good news is that free parking will once again be at Princes Park, where admission tickets will also be sold. Dogs are also welcome.

Public camping is available on site and costs just £50 for three nights.

On the gate tickets cost £5 a day for adults, £2 for children aged 6-16 and the under 5s are free. Advance tickets are available for the two days and are available at a reduced price via the website.

For further information visit:- WoodvaleRally.Com or send them an email to:- info@woodvalerally.com.
Payment for camping and trade stands can be made by cheque with a stamped addressed envelope to:- Woodvale Rally, PO Box 30, Southport, PR9 9ZN.
Southport Care Centre Receives Excellent Quality Award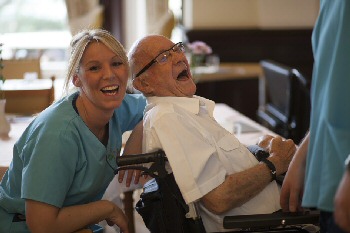 ALEXANDRA House Care Centre, based in Southport was recently assessed by Prestige Quality Audits (PQR), an independent quality audit for Residential and Nursing Homes. The assessor considered the care centre to be very well managed and providing a safe, effective and caring service that was responsive to people's needs.

Alexandra House is owned and operated by BEN, the 'not-for-profit' automotive industry charity and caters for former industry employees, their family and dependents, as well as local fee paying residents.

The audit provided a complete review covering Standard of Accommodation, Quality of Care, General Residential Care, Health and Safety, Staffing and Maintaining quality. The report is extensive but some key statements include:-

► Clean, well presented accommodation in a prime location with easy access to all amenities

► Top rating of 5 stars awarded again for food hygiene

► Excellent care quality due to well managed, dedicated, highly trained and caring staff

► Care is comprehensively planned, assessed and reviewed

► Suitable and varied activities are enjoyed and highly rated by residents

The full report is available for anyone to read at Alexandra House.

Jan Habeck, Care Centre Manager at Alexandra House, commenting on the audit results said:- "Again we are very proud of the audit results and are delighted by the final report and the assessor's personal comment. It really highlights how committed and dedicated our staff are to make our Care Centre amongst the best in this area and the recognition is totally deserved. If anyone is looking for local care for them or a relative, please do get in contact and come and visit us. We pride ourselves on creating a 'home from home' environment for our residents, a place they feel safe, relaxed and part of our family. This is heavily influenced by our organisation's not-for-profit status as it means our focus is on quality of life through quality care. So many of the families, who relatives we care for, tell us this is hugely reassuring and for us it's about offering the best standards and never cutting corners."