Budget loving residents are saving up to £200 each month by simply keeping an eye on their spending
ONCE a stigma for being poor, being 'on a budget' is now saving residents in the North West up to £200 each month as it becomes an everyday method of money-saving. A study by TopCashback.co.uk, reveals 65% of residents are now on a weekly or monthly budget with 64% doing so to prevent overspending rather than to save. A further 18% say they budget to feel in control of their outgoings, compared to the 11% who are tightening their belts in a bid to reach a savings goal.

► Budgeting tools

21% of residents in the North West say they use a budgeting tool with 45% keeping a record of their incomings and outgoings on a monthly basis, whilst 18% say they're able to budget by simply checking their bank balance.

Residents who use an online budgeting tool or app save between £50 and £100 each month, whilst those who keep a record of their incomings and outgoings save an average of £100 to £200 each month.

► Budget busting

35% of residents in the North West do not budget, with 21% overspending into an overdraft, using a credit card or taking out a loan each month. A third admit to overspending by £50 to £100.

For the 15% who do not or only sometimes stick to their budget, common 'budget-busters' include eating out, buying clothes, socialising with friends and going out to bars and clubs.

► Other key findings reveal

76% of residents say budgeting is 'easy', whilst the other 24% find it 'challenging'

Women overspend on eating out and buying clothes, whereas men blow their budget on socialising with friends

75% of residents would happily tell their friends, family and colleagues they're tightening their belt in a bid to manage their money

Natasha Rachel Smith, Consumer Affairs Editor for TopCashback, said:- "Being on a budget was once seen as something that would hold people back from doing what they wanted and enjoying themselves. However our research shows consumers have become savvy to the idea of setting aside money each month to increase their spending power for the long term. 57% of Brits now assign budgets for different categories, which simply set sensible guidelines to prevent overspending and landing in the red. Perhaps this is a by product of the recession years, when consumers had to financially adapt to survive the tough times, and, quite refreshingly, the habit's remained even though the British economy's improved. When setting budgets, consumers can also look for ways to reduce their spending in each category by earning cashback and using discount codes or vouchers. Signing up to TopCashback for instance can save shoppers around £356 a year in cashback savings alone."

North West tourism on the up, but companies need to get online!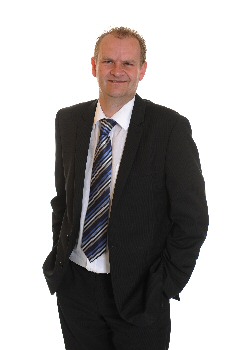 NORTH West hospitality businesses are reporting increased profits, but an inability to take online bookings is holding some businesses back, according to a survey. The latest MHA Travel and Tourism Survey, conducted in partnership with Merseyside accountancy firm Moore and Smalley, indicates that 26% of operators in the hotel and bed and breakfast sector are still unable to take online bookings. This is despite the fact that 50% of respondents to the annual survey report a year on year increase in online bookings and the fact that there has been a 16% increase in the ability to take online bookings direct.

"This growth in direct transactions is good to see, especially as online booking agents have been increasingly dominating the UK hotel and bed and breakfast sector. This trend should lead to a greater online presence and more competitive offerings." said James Treadwell, head of the leisure and tourism team at Moore and Smalley.

The survey was conducted by MHA, the UK wide association of chartered accountants and business advisors, of which Moore and Smalley is the North West member.

The results for 2015 point strongly towards growing business confidence and are encouraging for the development of the hospitality industry. Indeed, 64% of respondents reported an increase in profits over the past 12 months, representing a rising trend in domestic trading conditions, with 59% saying that they expect to see an increase over the next 12 months.

33% of respondents to the survey still employ workers on zero hours contracts, only slightly lower than the 37% recorded last year. The amount of zero hour contract staff who are working more than 21 hours has halved since last year to 34%. James said:- "These findings are concerning and suggest that hospitality workers on zero hours contracts are suffering through reduced paid hours."

The percentage of companies who have green policies in place has dropped to 65%, down from 82% last year and over 41% remain unaware that tax reliefs are available for introduction of such policies.

This decrease in those with green policies suggests increased financial pressure and yet at the same time there appears to be a distinct lack of awareness of the tax reliefs available, which suggests that more publiCity is needed to encourage eco friendly investment.

A wider lack of investment reflects the position in the economy as a whole with continued difficulties in raising traditional bank finance, although there are some signs of this position easing.