Liverpool shines bright on LightNight!
Photographs and video by Patrick Trollope.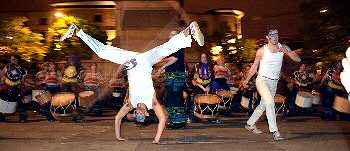 ON Friday, 15 May 2015, thousands of people took to the streets of Liverpool for the 6th annual LightNight, the 1 night arts and culture festival that sees galleries, museums, heritage venues and arts spaces across the City keep their doors open late for special events, performances and activities for all ages.

LightNight marks the launch of a 7 week series of major events entitled One Magnificent City, continuing with the visit of Cunard's Three Queens, the Mersey River Festival from 4 June to 7 June 2015 and more.

Christina Grogan, Director of Open Culture (LightNight producers), said:- "LightNight gets bigger every year and our 6th festival was definitely the best yet, with more than 130 free events taking place. We're always overwhelmed by the incredible response the events get from the thousands of people who come out to see what's happening and get involved. It's a great chance to show off Liverpool's amazing cultural offer, and remind people what's out there not just on LightNight, but on every day of the year."

Brian Sedgewick, LightNight visitor, said:- "LightNight is one of my favourite nights of the year; there's always so much going on, and it's a great way to discover new places and artists. The City always feels really exciting."

This year the festival was themed:- 'Looking to the New World', to commemorate the 175th Anniversary of the Cunard Line and the forthcoming arrival of the 'Three Queens' from 24 May to 26 May 2015. Audiences flocked to every corner of the City Centre, from the Baltic Triangle to the St George's Quarter, and took part in everything from interactive street theatre to screen printing workshops, Bollywood dancing and walking tours.

HEX//LightDiVision, with the Harlequin Dynamite Marching Band, was also a resounding success as hundreds/thousands of people saw the Dyad ManMachines perform a brand new piece specially commissioned by Open Culture for the festival.

Events were staged at some of the City's most iconic buildings, with the Metropolitan Cathedral, Maritime Museum, Philharmonic Hall and Cunard Building all participating for the 1st time.

Merseyside Transport Trust was on hand to ferry festivalgoers from one event to another, providing a free heritage bus service that looped the City.

LightNight took place thanks to sponsorship from LJMU and Liverpool BID Company and is funded by Liverpool City Council and Arts Council England.

Plans are already underway for next year's LightNight on Friday, 13 May 2016!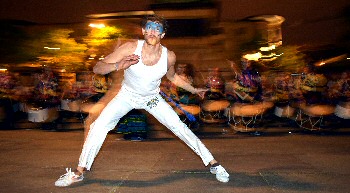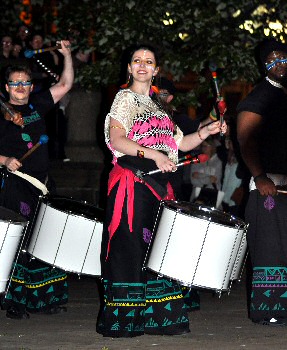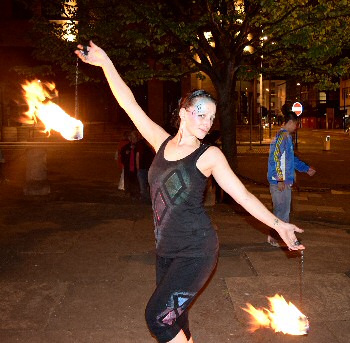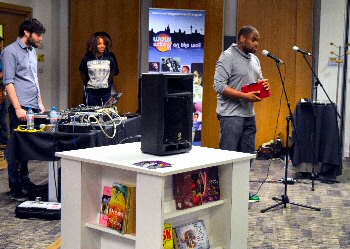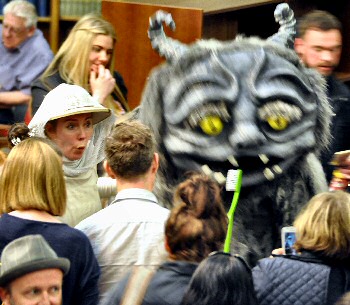 We hope you liked the photos, but please, don't copy them. Please help us to keep our copyright intact and to keep this website newspaper online. Click on here to find out how you can order copies of these photos.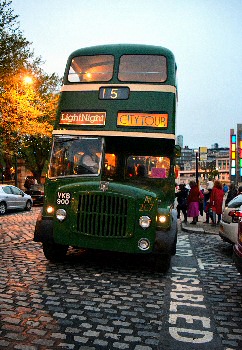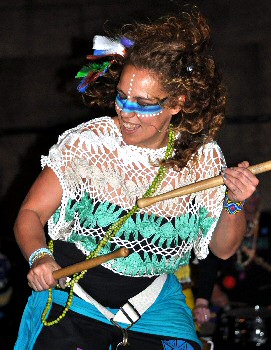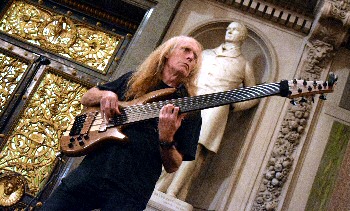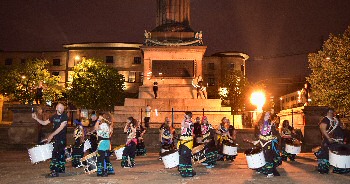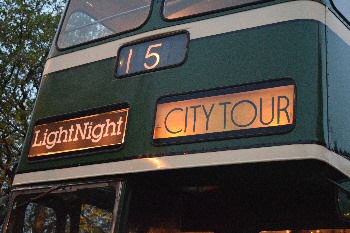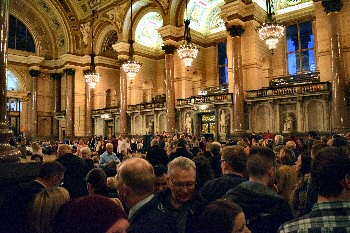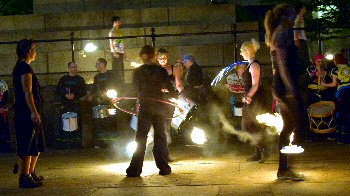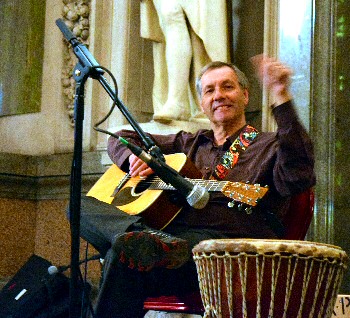 Page 1 of 4
To see the rest of the footage and part of our video coverage of the 2015 Liverpool LightNight, please visit our Facebook page.
Deceased estates notice - Lilian May Jackam
Pursuant to the Trustee Act 1925, any persons having a claim against or an interest in the Estate of Lilian May Jackam (also known as Lillian May) Jackam (Deceased), late of Birch Abbey Rest Home, 55 Alexandra Road, Southport, Merseyside, PR9 9HD, UK, who died on 04/10/2018, are required to send particulars thereof in writing, to the undersigned Solicitors, on or before 24/05/2019, after which date the Estate will be distributed having regard only to claims and interests of which they have had notice. Churches Solicitors, 12 High Street, Fareham, Hampshire, PO16 7BL, UK. Ref:- 'T553015.'
..Paid Advert..
Contact us:-
(+44) 08443 244 195
Calls will cost 7p per minute, plus your telephone company's access charge.
Calls to this number may be recorded for security, broadcast, training and record keeping.

News24@SouthportReporter.com
4a Post Office Ave, Southport, Merseyside, PR9 0US, UK


Our live Southport Webcam image above.
To see it live, please click on image.

Event Notices

More events that are taking place on Merseyside can be found on our Event Listings Calendar.

Click on here to see our event calendar.
Are you going to this event? If you are please let us know what you thought of it!

These are our other websites within the Southport & Mersey Reporter Network.

Mersey Reporter

Formby Reporter

Liverpool Reporter

Southport TV
| | |
| --- | --- |
| | © - Southport Reporter® is the Registered Trade Mark of Patrick Trollope |
..