Save our Soles!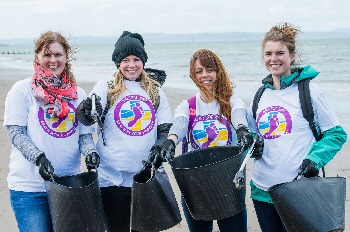 JUST outside Blackpool and across the river from Southport, St Anne's beach will play host to a sea of volunteers on Saturday 23 May, as the Barefoot Wine Beach Rescue Project; a nationwide initiative to keep the UK beaches 'Barefoot Friendly'; continues for the eighth year running. Members of the public are invited to come down and join the St Anne's beach clean from 2pm onwards, with everyone welcome.

Continuing the project's success from 2014, which saw over 800 volunteers remove almost 1,500 kilograms of litter from UK beaches, community volunteers are being called on to come out and clean St Anne's beach to make 2015 another great year for the beach clean-ups. Members of the public across the country have been invited to send images of their own beach SOS to @BarefootWineUK with the hashtag 'Barefoot Friendly' in a bid to get their own beach cleaned as part of the Barefoot Wine Beach Rescue Project.

To reward volunteers for their hard work, life size sandcastle bars made entirely of sand are being created at each of the chosen locations, complete with a Barefoot Wine drinks cabinet for the post clean party. Standing at over two metres wide, the Barefoot Wine sandcastles bars are sure to bring a refreshing close to the beach cleans.

Olga Senkina, Marketing Director EMEA at E&J Gallo, commented:- "We are really excited for this year's Barefoot Wine Beach Rescue Project and to help clean up Britain's beaches. Members of the public should tweet their own SOS signals using the hashtag #BarefootFriendly to be in with the chance to have their own beached cleaned this summer. Our own 'Barefooters' will be on hand at St Anne's beach to support the event, and we look forward to seeing a record number of volunteers getting stuck in!"

The project will run across the country throughout the spring and summer in partnership with environmental charity, Surfers Against Sewage (SAS), who, for the last 25 years, have worked tirelessly to protect the UK's oceans, waves, beaches and wildlife. It's a welcome return for the group, which will be working with the Barefoot Wine Beach Rescue Project for the eighth year running and helping communities make Britain's beaches barefoot friendly for all to enjoy.

Dom Ferris, Projects Manager at Surfers Against Sewage, said;- "Every year we are blown away by the amount of support from our coastal communities. Our aim is to reduce UK beach litter by 50% by 2020 and we're really looking forward to working with local communities once again this year to make Britain's beaches cleaner than ever."

Those keen to get involved are invited to join the clean on St Anne's beach on the promenade (FY8 1SB) with friends and family from 2pm on Saturday 23rd May. Members of the public can register their interest and ask the Surfers Against Sewage team any specific questions via email. To find out more visit:- Twitter.com/BarefootWineUK, and use #BarefootFriendly to follow the nation's entries.
The College of Teaching (possible Royal)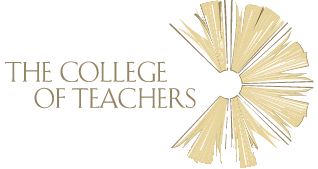 THE College of Teaching will be the new independent chartered professional body for the teaching profession. The College will be committed to the improvement of education through the support of teacher development and recognition of excellence in teaching. It will be led by teachers, enabling the teaching profession to take responsibility for its professional destiny, set its own aspirational standards and help teachers to challenge themselves to be ever better for those they serve. The proposals for the new College of Teaching have been developed through extensive consultation with the teaching profession and have gained widespread support across the profession and with related stakeholder groups. Please visit the Collage's website for more information.

Did you know:- The 'College of Teachers' was formerly 'College of Preceptors'? The College of Preceptors was formed in 1846 to regulate teaching with a royal charter of Incorporation by Queen Victoria. It is the oldest surviving teaching association in the United Kingdom. ts founding principle was to certify teachers, thus assuring a common standard of education. It continues though to today, but under the new name 'The College of Teaching', in 1998 by Supplemental Charter.

Local mum praises children's community nursing team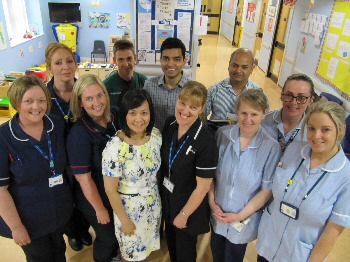 A Southport mum has praised a community children's nursing team who helped her daughter battle rare condition. Nicci Adkins' 4 year old daughter Daisy has Diamond Black Fan Anaemia, a rare condition that means her body doesn't produce any red blood cells. Along with monthly blood transfusions at hospital, Daisy requires weekly visits from the Children's Community Nursing Outreach Team (CCNOT), based at Ormskirk hospital, to help manage her condition. "We couldn't be without the CCNOT team. Getting to monthly hospital appointments is challenging enough with 2 children, having the CCNOT team come to us for weekly visits really takes some of the stress away for both Daisy and me. Daisy is familiar with the team and they really put her at ease. They even visit her at nursery!" says Nicci. CCNOT was formed in 2013 and are a team of experienced paediatric nurses who provide ongoing medical treatment and assessment for sick children at home, seven days a week. They provide treatment and support for children with a range of conditions including mild asthma, tonsillitis and gastroenteritis, along with rarer conditions and ones that require long-term support.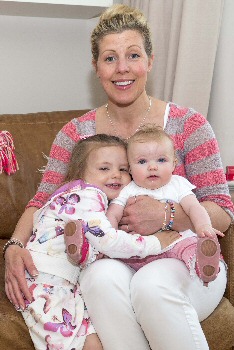 By providing treatment at home, such as daily intravenous antibiotics, this reduces the need for hospital admissions and reduces anxiety for children. Patient satisfaction surveys frequently show how much parents value the service with statements such as "an asset to the NHS" and "invaluable" commonplace. Nicci certainly agrees:- "If we didn't have the CCNOT team, it would mean a visit to hospital at least once a week. The flexibility of the team really meet Daisy's and our family's needs. They really do help make life easier during a stressful time."

Dr May Ng, Clinical Director of Paediatrics at the Trust, said:- "Our Children's Community Nursing Outreach Team provides high quality care and embodies the exemplar standards for child health, as set out last month by the Royal College of Paediatrics and Child Health. We are extremely proud of the service and this is echoed by our patients and their families."
Witness appeal following attempted armed robbery in Litherland
MERSEYSIDE Police are appealing for witnesses following an attempted armed robbery at an off-licence in Litherland, on Sunday, 17 May 2015. Police Officers were called to Bargain Booze on Ennerdale Drive, at around 8.40pm, by a member of staff reporting that 3 males had entered the store, 1 of whom was armed with a hammer. 1 of the offenders then used the hammer to smash the security window and threaten staff before all of them ran off empty handed. No 1 was injured during the incident, but the people working at the store were left extremely upset and distressed by what had happened. A search of the area was carried out and CCTV opportunities are now being assessed. Detective Constable Adam Dagnall from Sefton CID said:- "This was a frightening incident for the staff involved although thankfully no 1 was injured and the would be robbers were unable to take anything from the shop. We have been working hard with convenience stores and other retail outlets across Merseyside to crackdown on robberies and enhance security measures. I know people in Litherland will be angry that local stores are being targeted in this way and I want to reassure them we are doing everything we can to trace those responsible. We think there were three offenders, all of whom are described as in their teens and wearing black clothing with their faces covered. We believe they escaped from the store and headed onto Dunnings Bridge Road where we think they ran for some distance. I am convinced they will have been seen by lots of people, both people out walking and those in cars, and I would appeal to anyone who thinks they may witnessed a group of young men running along Dunnings Bridge Road at around 8.45pm last night to get in touch. I'd also urge anyone with information which could help our investigation to come forward as soon as possible." People can call detectives in Sefton CID on:- 0151 777 3823 or Crimestoppers, anonymously, on:- 0800 555 111.