Southport Care Centre Receives Excellent Quality Award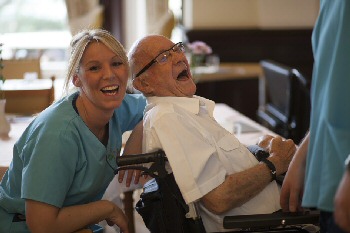 ALEXANDRA House Care Centre, based in Southport was recently assessed by Prestige Quality Audits (PQR), an independent quality audit for Residential and Nursing Homes. The assessor considered the care centre to be very well managed and providing a safe, effective and caring service that was responsive to people's needs.

Alexandra House is owned and operated by BEN, the 'not-for-profit' automotive industry charity and caters for former industry employees, their family and dependents, as well as local fee paying residents.

The audit provided a complete review covering Standard of Accommodation, Quality of Care, General Residential Care, Health and Safety, Staffing and Maintaining quality. The report is extensive but some key statements include:-

► Clean, well presented accommodation in a prime location with easy access to all amenities

► Top rating of 5 stars awarded again for food hygiene

► Excellent care quality due to well managed, dedicated, highly trained and caring staff

► Care is comprehensively planned, assessed and reviewed

► Suitable and varied activities are enjoyed and highly rated by residents

The full report is available for anyone to read at Alexandra House.

Jan Habeck, Care Centre Manager at Alexandra House, commenting on the audit results said:- "Again we are very proud of the audit results and are delighted by the final report and the assessor's personal comment. It really highlights how committed and dedicated our staff are to make our Care Centre amongst the best in this area and the recognition is totally deserved. If anyone is looking for local care for them or a relative, please do get in contact and come and visit us. We pride ourselves on creating a 'home from home' environment for our residents, a place they feel safe, relaxed and part of our family. This is heavily influenced by our organisation's not-for-profit status as it means our focus is on quality of life through quality care. So many of the families, who relatives we care for, tell us this is hugely reassuring and for us it's about offering the best standards and never cutting corners."