Fathers in the frame in Southport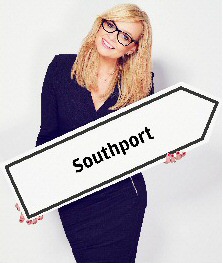 FAMILIES in Southport are being encouraged to enter their much loved dads in the Spectacle Wearer of the Year Awards, a competition that celebrates glasses wearers nationwide. By simply sharing a selfie in their specs at:- SpecSavers.Co.UK/LoveGlasses, dads could be in with a chance of winning £10,000 in cash and a dream stay at the Atlantis Paradise Island, Bahamas. The prize will be presented later this year by former Spice Girl and Heart FM DJ Emma Bunton at a star studded event in Central London, in October 2015. Shay Martin, 64, a former finalist and winner of Ireland's Spectacle Wearer of the Year, says:- "When I was invited to the grand final I was over the moon. My glasses are an important part of who I am and taking part in a competition that celebrates specs and glasses wearers was the best of fun. As a father, grandfather and proud glasses wearer I think everyone should get involved this year, young, old and everything in between. It's a fantastic night out for you and your loved ones and a great way of celebrating your glasses..." Stuart Roberts, store director at Specsavers in Southport, says:- "As a dad myself I know that guys can be a little shy when it comes to shouting about how great they look. This Father's Day we wanted to get families to put their dads forward to be in with a chance of a once in a lifetime prize." For every eligible entry, Specsavers will donate £1 to Kidscape, which is celebrating 30 years of helping vulnerable children in 2015. The money raised will help to support them in providing training, support and advice for children, parents, schools and those who may be affected by cases of bullying and abuse in the UK. There are 5 age categories:- 16 to 24, 25 to 34, 35 to 44, 45 to 59 and over 60's plus a Facebook favourite voted for by the public. A winner from each category will win a VIP makeover and will mingle with celebrities at the awards ceremony in London. To be in with a chance of scooping the biggest accolade in the specs wearing world, glasses wearers can enter the competition online, or alternatively at your nearest Specsavers store.
Search for hero's family
THE search has started to find descendants of a Liverpool man who was awarded a Victoria Cross in the 19th Century. William Connolly, who was awarded the VC for bravery during the Indian Mutiny, is buried in an unmarked grave in Kirkdale Cemetery. A memorial plaque to mark his grave is to be unveiled and it is hoped that any members of his family who can be traced will be able to attend the ceremony. Kirkdale Councillor Joe Hanson, explained:- "There are only 10 people from Liverpool who have been awarded VCs and we should be proud of what they achieved and recognise their bravery. Although there is a headstone for Mr Connolly in Kirkdale cemetery it is not on the site of his grave as the regulations say you cannot have a headstone on a public grave and he was buried with 11 other people. Unfortunately the headstone was recently vandalised, but has now been repaired and is back in place. We think it is only right that his grave should be properly marked and a flat stone memorial plaque will be placed there. The details of the ceremony are still being finalised but we are hoping it will take place during the new few weeks and representatives from service organisations will attend. However, it would be great if any members of his family were able to be there. It may be a long shot in tracing them but the award of a VC is so rare that you would think that the story would be handed down through the generations or it could be that people researching their family history have found out about their ancestor's bravery. If so we would like to see them at the ceremony."

William Connolly was born in Liverpool in May 1817. He served with the Bengal Horse Artillery and later the Royal Artillery. He won his VC for his bravery at Jhelum on 7 July 1857 when, despite sustaining three wounds to his legs through musket balls, he would not leave his post until he collapsed through loss of blood. At 1 point his commanding officer ordered that he be removed from the action, but he reported:- "this brave man hearing me, staggered to his feet, and said, ' No, Sir," ' I'll not go there, whilst I can work here.'"
Not much is known of his later life other than, unfortunately, he lived in poverty and sold his VC. His last known address was 14, Westminster Road, Kirkdale. He died on 31 December 1891.
Any descendants of Mr Connolly are asked to contact the City Council on:- 0151 233 0070.

Annual Summer Drink and Drug Drive campaign underway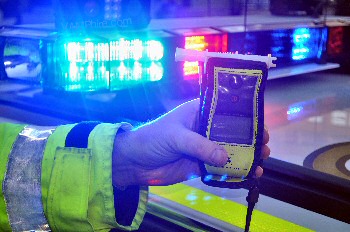 MONDAY, 1 June 2015, marked the start of the annual Summer Drink and Drug Drive campaign and this year, Merseyside Police is pulling no punches with its message to drivers.

During last year's campaign, officers stopped and tested 5417 drivers and arrested 124 people for failing a breath test and this summer the force is reminding drivers that officers will be out and about across Merseyside.

Chief Inspector John Hogan, Head of Roads Policing, said:- "Year on year, our Officers' conduct thousands of breath tests in campaigns such as these, with countless numbers of drivers being arrested. We will continue to stop drivers, be it in the morning, afternoon or evening and carry out breath tests. My message is simple; enjoy a drink by all means, but do not take the car. Alcohol can remain in your system for many hours and you may still be over the limit the following day. Remember, drinks poured at home tend to be larger and there is no one calling:- "last orders". If you are driving the following day, leaving it 12 hours before getting behind the wheel is advisable. Anyone caught drink driving faces a 12 month driving ban and a fine of up to £5000. There is also the risk of losing their job and the added pain to their families."

Chief Inspector Hogan added:- "Whilst the drink drive limit remains at 35 microgrammes/100mls of breath, the option for drivers to replace their breath reading with a specimen of blood or urine if they provided a breath specimen between 40 to 50 microgrammes has been removed. It is anticipated that many more drivers will be charged in light of this change. I'd like to remind drivers your ability to drive can be affected by even a modest amount of alcohol. Even if you are below the legal limit, alcohol still affects your judgement, placing you, your passengers and other road users at risk."

This campaign will be the 1st since the introduction of the new drug driving offence, introduced in March 2015. It is now an offence to drive whilst over the specified limit, set for 16 drugs including cannabis and cocaine. Last year, 80% of drivers arrested for being unfit through drugs had used these 2 drugs. The list of drugs also includes those found in some medicines.

Sergeant Paul Mountford said:- "Previously, drivers suspected to be impaired by drugs, faced a roadside impairment test and potential arrest. With this new offence, we can additionally test drivers at the roadside and in our custody suites and arrest if the result is positive. The simple presence of the drug may be sufficient to leave someone facing a driving ban and a significant fine. Those people who take prescribed medicines and who follow the instructions on the packaging or from their doctor needn't worry. Only those who abuse their dosage need be concerned. Anyone in any doubt should speak to their doctor."

If you know or suspect someone is driving whilst under the influence of alcohol or drugs, then please contact Crimestoppers anonymously on:- 0800 555 111.

Did you know that?

Merseyside Police uses drug testing equipment at the roadside and in its custody suites that produce results in 7 to 8 minutes?

Since the introduction of the new drug driving offence on 2 March 2015, Merseyside Police has made 24 arrests for driving under the influence of drugs?

A positive result will lead to a blood or urine specimen being taken and analysed?

Police can investigate drivers suspected of being unfit through drugs and being over the specified limit. They can then charge the driver with one or both, depending on the result of the laboratory analysis?

Drug drivers face the same penalty as drink drivers?