Freedom of the City for Blackburne House
ONE of Liverpool's most inspirational centres for women will be granted the Freedom of the City at a special ceremony next week. Celebrating over 30 years supporting women, on Monday, 8 June 2015, Blackburne House will be admitted to Liverpool City Council's Freedom Roll in recognition of the wide range educational opportunities offered to women, of all ages, cultures and backgrounds in Liverpool and the surrounding areas. Lord Mayor of Liverpool Councillor Tony Concepcion said:- "I am delighted to be awarding Freedom of the City to Blackburne House. For over 30 years now they have helped, encouraged and trained women from across the City and beyond, but above all they have offered support, advice and friendship to make a difference in the lives of others. They are a most worthy recipient of this award and I wish them many more years helping those who need it most."

Claire Dove OBE DL Chief Executive Officer, Blackburne House said:- "We are thrilled to accept this honour from our great City and dedicate it to all the Women of Liverpool and beyond who have inspired us over these 30 years. When we 1st started out we believed this small project would be a minor intervention to assist women into the workplace. As we all know it became much more. This was largely thanks to the women who came onto our programmes and many for the 1st time in their lives, feeling successful and ambitious about their future. We will continue to give our best to the women of our great City and beyond as there is still work to be done."

Founded in 1983, Blackburne House is now a successful and vibrant organisation that has grown from a centre of education for women to being one of the United Kingdom's leading and pioneering social enterprises. The work undertaken enables individuals, organisations and businesses to positively impact on the local economy.
Just days left for solicitors to settle Tax bills
UK Solicitors have a week to pay the Tax they owe on undeclared income or face hefty penalties, warned the HM Revenue and Customs (HMRC). Solicitors have until 9 June 2015 to tell HMRC about any undeclared income and pay the Tax they owe. By taking this chance to come forward voluntarily, any penalties will be lower than if HMRC has to investigate their tax affairs. Anyone who does not pay what they owe faces a penalty of up to 100% of the Tax due, or more if it is offshore income. Caroline Addison, Head of Campaigns, HMRC, said:- "This disclosure scheme gives firms a fair chance to come forward and avoid tough penalties, but we will not hesitate to investigate and penalise those still evading Tax they owe once this opportunity passes. We don't think it's too much to ask that solicitors abide by the law and pay the Tax they owe." The Solicitors' Tax Campaign, launched in December last year, is the latest voluntary disclosure opportunity for specific groups of taxpayers to get their Tax affairs in order on the best available terms. Previous campaigns have included medical professionals, plumbers, tutors and coaches, electricians, online traders, landlords and health professionals. These campaigns have raised over £1 billion from voluntary disclosures and HMRC follow ups. These campaigns offer businesses of all sizes the ideal opportunity to come forward voluntarily, pay the Tax they owe and avoid a HMRC investigation. For more information, plus help and support on the campaign, solicitors can phone a dedicated helpline on:- 0300 013 4749 or visit:- Gov.UKk/Solicitors-Tax-Campaign.
Sandhu off-licence closed due to "anti-social behaviour"
THE popular shop was closed by a court order this week by South Sefton Magistrates Court under the Anti-Social Behaviour, Crime and Policing Act 2014. The issue that lead to its close is said to have arisen following complaints being sent in by residents and visitors regarding drunk and disorderly behaviour on Lord Street. The shop will be allowed to open from the 5 September according to the notice placed on the property, located on Nevill Street.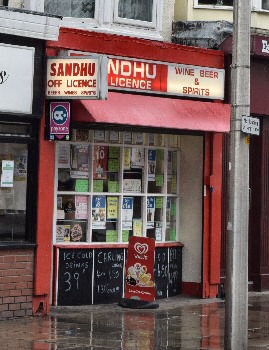 .

The Atkinson is awarded 2015 TripAdvisor certificate of excellence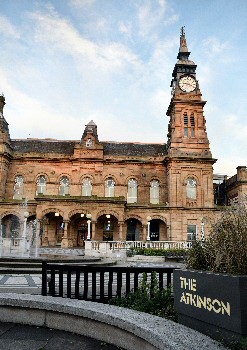 THE Atkinson is recognised as a top performing visitor attraction as reviewed by Travelers on the world's largest travel site. The Sefton Council run multi art form venue has welcomed over 1 million visitors through its doors since opening in 2013 and has announced that it has received a TripAdvisor® Certificate of Excellence award.

Now in its 5th year, the award celebrates excellence in hospitality and is given only to establishments that consistently achieve great reviews on TripAdvisor. Certificate of Excellence winners include accommodations, eateries and attractions located all over the world that have continually delivered a superior customer experience.

When selecting Certificate of Excellence winners, TripAdvisor uses a proprietary algorithm to determine the honorees that takes into account the quality, quantity and recency of reviews and opinions submitted by travelers on TripAdvisor over a 12 month period as well as business's tenure and ranking on the Popularity Index on the site.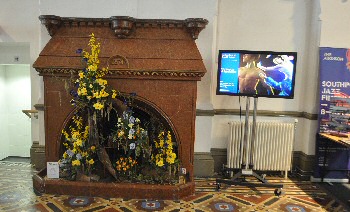 To qualify, a business must maintain an overall TripAdvisor bubble rating of at least 4 out of 5, have a minimum number of reviews and must have been listed on TripAdvisor for at least 12 months.

Emma Lloyd The Atkinson's Principle Manager: Programmes, Audience Development and Enterprise said:- "We are delighted to have been awarded the TripAdvisor Certificate of Excellence, it is a true source of pride for the entire team at The Atkinson and we'd like to thank all of our visitors who took the time to complete a review on TripAdvisor. The customer's experience is at the heart of what we do. Whether you are coming to see a show, spending time in our galleries, visiting the new museum, having a bite in our Bakery or choosing a book from our fabulous library; we want you to have the best experience possible with us. With the TripAdvisor Certificate of Excellence based on customer reviews, the accolade is a remarkable vote of confidence to our business and our continued commitment to excellence."
"TripAdvisor is pleased to honour exceptional hospitality businesses that have received consistent praise and recognition by travellers on the site. By putting a spotlight on businesses that are focused on delivering great service to customers, TripAdvisor not only helps drive increasing hospitality standards around the world, it also gives businesses both large and small the ability to shine and stand out from the competition." said Marc Charron President, TripAdvisor for Business.

The Atkinson is open 7 days a week and is a complete visitor destination for all ages.
To find out more about the many events, activities and exhibitions within the programme please visit:- TheAtkinson.Co.UK or call Box Office on:- 01704 533 333.