Did you see 'Take That' Live?
Photographs by Jo Forrest..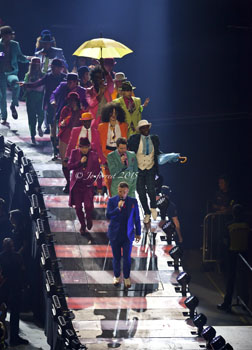 PLAYING at the Manchester arena on 21 May 2015, on the 1st of 9 nights in Manchester. I waited for the lads to come on stage with all the excitement of a One Direction fan. Take That know how to put on a show, having been to other concerts I wondered what visual feast we were going to get tonight. This is their 1st tour as a 3 piece since Jason left in September 2014 and the 1st time they have played the arena in 8 years.

Outside the arena some of the more ardent fans had been camping for hours to get the best of the barrier spots in the Gold Circle and also in general standing, the atmosphere was relaxed, and security were constantly checking everyone to make sure they were alright.

The evening starts with Ella Henderson coming on at 1930 doing a 30 min set, with Take That following at 2030.

There is quite a long intro, as a few of the performers come on stage to perform and interact with the crowd, trying to sell them bow ties and umbrellas. The pace gradually picks up with more and more performers coming out. Then the lads appear from beneath the stage to the deafening screams of the delighted fans who have waited four years for this tour. It starts with the track from their new album lll "I like It" a perfect opener, it is catchy and upbeat with appropriate lyrics. After a brief performance on the main stage, Gary leads Mark, Howard and the rest of the cast to the circular B stage.

They interact with everyone, making sure no one is left out. I have seen other bands perform on a B stage with their backs to those in the gold circle. Not Take That however, they work the whole stage, constantly swapping positions and keeping in a circle where they are all facing out.

Next comes Love Love and Greatest Day and the audience is blasted with 5 confetti canons going off filing the arena with multi coloured tape. The evening progresses with a mixture of old and new tracks. At one point large white curtains encase the whole of the gold circle, those on the outside a treated to a shadow puppet display. There is pyrotechnics, there is smoke, there are fireworks, there is rain, ticker tape, a flying bike with sidecar, a burning sun, a cape that Mark wears that covers the entire gold circle and a neon stage set... There is so much going on, it is difficult to know where to look for fear of missing something else equally stunning.

Without a doubt, these lads know who to put on an incredible show, and they never disappoint. There were people there who were not Take That fans who said it was one of the best shows they had ever seen. The audience was both young and old, male and female, and fairly mixed across the board. They played to a sold out arena of 16,500 people and after 2 hours and 4 costume changes later, they just leave you wanting more. Take That are arguably one of the best bands out there today, they continue to have a massive following despite losing Jason and they are every bit as good as they always have been. They delivered a show that was both vocally and visually stunning...

When/if you ever attend one of their shows, you will see that it is all about you the audience and never about them, it is all about making sure that you have the best possible time they are able to give you... You don't have to be a Take That fan to have a great time at one of their concerts... Well done lads it was an incredible show... Take That will perform their 9th and final Manchester gig, on 18 June 2015.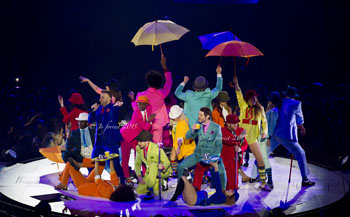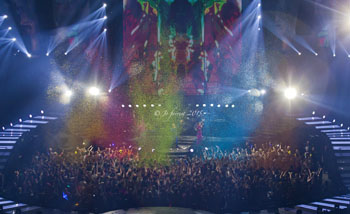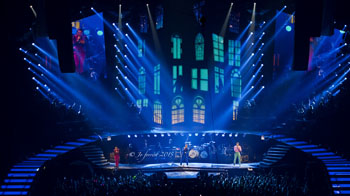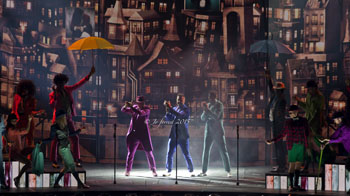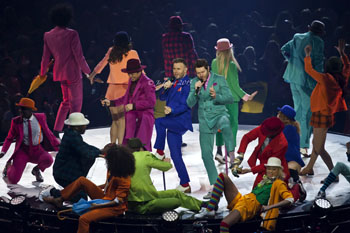 We hope you liked the photos, but please, don't copy them. Please help us to keep our copyright intact and to keep this website newspaper online. Click on here to find out how you can order copies of these photos.

Ross Kemp cuts ribbon at Liverpool Go Outdoors Store
Photographs by Patrick Trollope.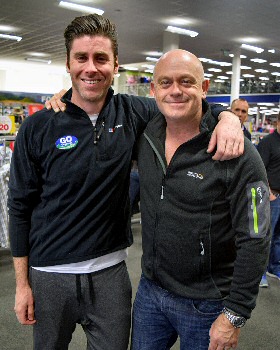 MORE photographs and video footage of Ross Kemp and others at the opening of the 52nd superstore in the Go Outdoors chain, that took place on Saturday, 30 May 2015. Footage taken inside and outside the massive 40,000 square foot store.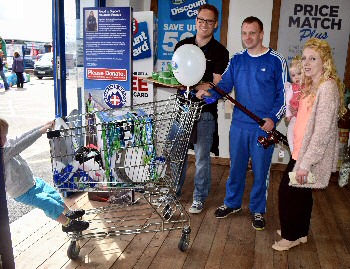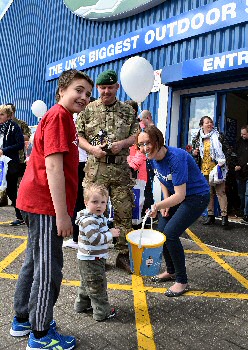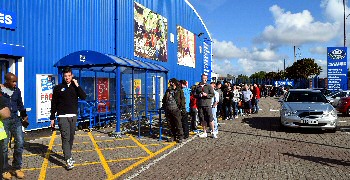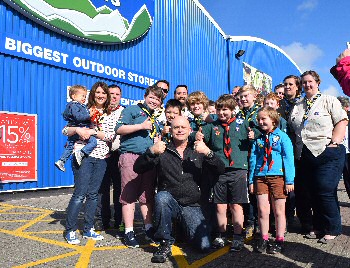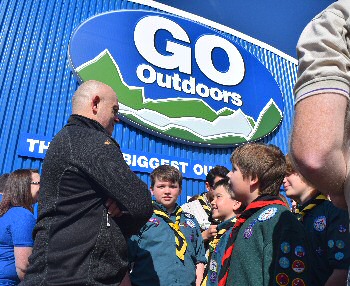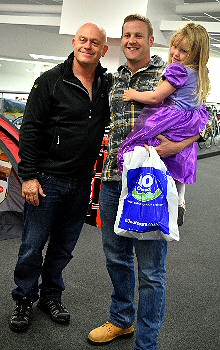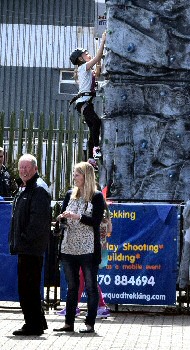 Page 1 of 3