Music Teacher Wins BBC Music Day's Unsung Hero Award for 'The Oakley Rangers'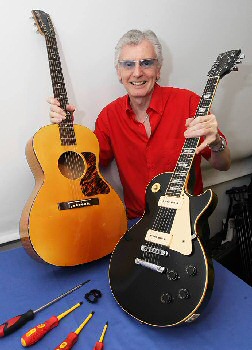 ON his Radio 2 show today, Steve Wright announced that a writer and music teacher who was born and raised in Liverpool is to receive a BBC Music Day Unsung Hero Award.

Paul Balmer is one of the five recipients of the BBC Music's inaugural Unsung Hero Award for work in their community with music. Although he now lives and runs his youth music group; 'The Oakley Rangers'; in Corby, Northamptonshire, it was in Liverpool where his passion for music developed. Paul says:- "As a traveller, I've been on the road for as long as I can remember, but growing up in Liverpool is where I really learnt to love music. I had the privilege of meeting lots of inspiring people throughout my childhood including some fantastic music teachers who took me to music festivals all over Europe. This unique experience is what shaped who I am today."

Every Saturday, for the past 7 years, Paul Balmer has run a free youth music group from a local community centre as an approach to channelling young people's enthusiasm and energy into creative music. The Oakley Rangers receive free 'rock school' style music lessons in exchange for regular community service. Over the years Paul has taught over 100 young people with many going on to pursue careers in the music field.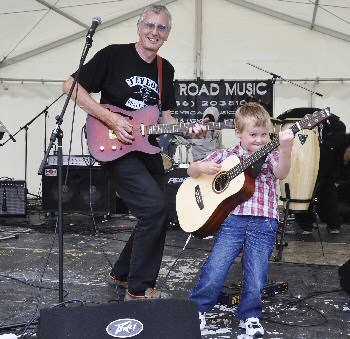 The Unsung Hero Award was launched as part of this year's 1st ever BBC Music Day on Friday 5 June, a nationwide celebration of music aiming to bring people together across communities and generations through their love of music. The day will be reflected across BBC programmes with numerous events and concerts taking place in towns and cities in England, Northern Ireland, Scotland and Wales. BBC Music Day's Unsung Hero has been a UK-wide search for individuals who have made or are continuing to make a big contribution to their community through music. People around the country were asked to nominate someone who has had a significant impact in their community in this way

Paul said he was thrilled with the achievement:- "I'm delighted to have won the Unsung Hero Award. Our music group has been going for almost eight years now and we've had round a hundred talented young people through our doors. It's fantastic. I launched this music group because of the growing number of complaints about young people in the area. I saw an opportunity to do something constructive with them so I took it. It's worked really well. Not only do the kids get to do something they are passionate about, but they also pay back to the community by litter picking, planting trees and playing concerts for local charities."

Bob Shennan, Director of BBC Music, said:- "Honouring music's Unsung Heroes is a core part of what BBC Music Day is about, celebrating people, like Paul, who make a valuable contribution to their community through music. Paul is clearly a person who inspires and gives confidence to young people, being the driving force behind the Oakley Rangers for the past seven years, and I'd like to congratulate him on his efforts."

From all the nominations, a BBC panel compiled a shortlist from which the five winners were chosen. They will receive a BBC Music VIP Pass, giving them and their friends tickets to a BBC Music event from a selection which includes the BBC Proms In The Park, Radio 2 Live In Hyde Park and BBC Music Awards.

BBC Music Day is presented by BBC Music, the corporation's strongest commitment to music in 30 years; comprising an ambitious wave of new programmes, innovative partnerships and ground breaking music initiatives.

Paul is the fourth BBC Unsung Heroes Award winner to be announced. In his shows earlier this week, Steve revealed Denise White (Northern Ireland), Hannah Brine (London) and Mary Bell (Scotland) received the Unsung Hero Award. The final recipient will be announced by Steve Wright on his show tomorrow.

All of the recipients are invited to Glasgow on Friday, 5 June 2015, to be in the audience of 'The One Show' which is coming live from the BBC Music Day celebrations at Pacific Quay. And later that evening at Glasgow City Halls they will be guests of honour in the audience for Radio 2's 'Friday Night is BBC Music Night', a special gala concert hosted by Ken Bruce and Katie Derham, featuring the BBC Scottish Symphony Orchestra with an incredible line up of artists - pop legends Lulu and Deacon Blue, Radio 2 presenter and jazz pianist Jamie Cullum tenor Noah Stewart, violinist Jack Liebeck, Bhangra artist Jaz Dhami, Scottish folk star Claire Hastings, and harpist Catrin Finch. This show will also be simulcast live on Radio 3, Radio Scotland and the Asian Network.