Liverpool Gears Up For UK's Largest Diversity Awards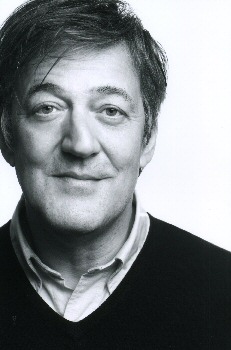 COUNTDOWN for the closing of nominations begins as submissions flood in for the final voting stages of The National Diversity Awards. Merseyside Charities and Role Models will join nominees from across the nation at the breathtaking Anglican Cathedral on 18 September 2015. The Best of British Diversity will flock to Liverpool for the 1st time to celebrate the outstanding achievements of those who have demonstrated their devotion to enhancing equality, diversity and inclusion in today's society.

Over 20,000 nominations and votes have been received so far, paying tribute to grass root communities across the UK; Nominations and voting closes on 23 June 2015. Founder Paul Sesay has spoken out once again to urge people to recognise their 'true heroes'. He has told to the media that:- "We are extremely excited to pass the diversity torch to Liverpool, and know the City will deliver on commending another extraordinary group of underrepresented role models. Our team are thrilled to bring the awards back home, and with your support, know that Britain's true diversity heroes will be celebrated'."

The prestigious black tie event is definitely one to mark down on your calendar and provides recognition for excellence regardless of race, faith, religion, gender, identity, sexual orientation, age, disability and culture.

Microsoft will be just one of the brands supporting a skyfall of diversity talent alongside Barclays, The Army and PWC; Liverpool City Council have also demonstrated their support by sponsoring the Positive Role Model Award for Disability.

Designed to highlight the country's most inspirational and selfless people, the NDA's are supported by the likes of Stephen Fry, Adam Hills and Ade Adepitan amongst many.
Comedian and actor Stephen Fry said:- "4 years on and The National Diversity Awards are continuing to have a positive impact across the whole of the UK. The awards have grown, and with it, so has the vast array of unsung diversity heroes being recognised nationwide. It is crucial that we challenge discrimination head on, and the NDA's unite those that dedicate their lives to the cause. Long may this continue."

Bafta award winning actor, Adam Deacon added his support:- "The National Diversity Awards exceed in bringing people from all walks of life together. Their ability to highlight positive role models and community organisations from underrepresented backgrounds is so necessary in the fight for social justice."

Liverpool charities:- 'Amadudu' and 'The Anthony Walker Foundation' previously scooped gongs at:- 'Britain's 1st National Diversity Awards' in 2012, for their work battling racism and sexism.
Focus Liverpool, Merseyside Network for Change and Liverpool Homeless Football Club are amongst many Merseyside nominees up for a possible accolade at this year's ceremony.
To Nominate, please click on here.