Line Up Announced For Liverpool Loves New Music
STEPHEN Langstaff, Polar States, Natalie McCool, Gary Edward Jones and Chelcee Grimes are among the Liverpool acts performing during the inaugural 3 day Liverpool Loves festival in August. Liverpool Loves New Music is an integral part of Festival Day on Saturday, 8 August 2015, at the iconic location of Pier Head Liverpool on the City's waterfront. Festival Day is free to attend and will run from 10am to 10pm; a full 12 hours of culture, entertainment and activities on the banks of the River Mersey. The programme will span across zoned areas covering music, the arts, dance, comedy, food and drink, health and well being, and family fun; creating a real festival atmosphere at the heart of the waterfront. Acts also include Lives, Joe Slater, Seattle Yacht Club (SYC), Chris Kearney, Jimmy and The Revolvers, Ego and Oranj Son. Liverpool Loves New Music provides the soundtrack to the day, and features emerging local acts on the New Music Stage, curated by Martin O'Shea. Martin is from Liverpool's Bold Management, who delivered the 1st ever full concert at the Liverpool Echo Arena in 2008 with 'The Number One Project', and also last year's inaugural World Merit Day headlined by Nobel winner Malala Yousafzi.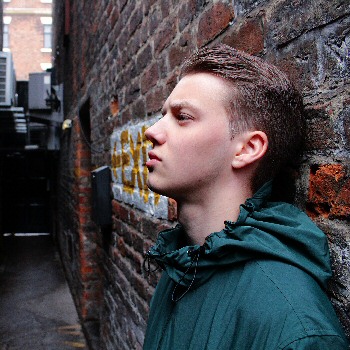 Martin is also curator for Liverpool Loves Ireland, a ticketed evening of music and entertainment to celebrate the links between the City and the Emerald Isle. This takes place in the Big Top at Pier Head Liverpool on Friday, 7 August 2015, as part of the wider Liverpool Loves festival. Martin O'Shea commented:- "We set out to offer a platform for new and exciting music acts to perform at Liverpool Loves and wanted a fresh, dynamic and diverse line up; and that's exactly what we have achieved. The acts all boast real talent with a lot to offer and they cannot wait to get on that stage and entertain the crowds at the Pier Head this Summer."

Liverpool Loves New Music on the Bold Management Stage will be hosted by BBC Radio Merseyside's champion for new Liverpool music, Dave Monks. Dave is highly respected on the live music circuit, his weekly 2 hour radio show, BBC Introducing Merseyside, features unsigned acts and is the 'go to' platform to hear the very latest from the local music scene. Dave Monks commented:- "I am really excited to be hosting Liverpool Loves New Music. This is a fantastic opportunity to hear the very latest talent and sounds from the Liverpool music scene. Some of the line up on the day are musicians that we have supported since they started on my programme. See them in Liverpool while you can."

The confirmed line up is:- Stephen Langstaff; Polar States; Natalie McCool; Chelcee Grimes; Lives; Joe Slater; Seattle Yacht Club; Chris Kearney; Jimmy and The Revolvers; Oranj Son; Merki Waters; Cavalry; The Ambition; Paul Holden; Satin Beige; Shamanarchy; Phaedra; Blue Saint; The Floormen; Gary Edward Jones; and The Holograms.
So who are they?

Liverpool's Stephen Langstaff brings his talents home, his spellbinding soulful vocal work and laid back guitar have been compared to that of Damien Rice. Polar States have been championed by Radio 1 and BBC 6 Music. They recently headlined the Liverpool 02 Academy and were a stand out part of Liverpool Sound City 2015. Already making positive waves in the industry, Natalie McCool has already started picking up awards and has been described as "brilliant" on Radio 1's Huw Stephens.

Singer songwriter Chelcee Grimes has:- "a really special energy and good vibe" to quote 1 of her songs and is not to be missed, with her own cool pop album on the way her previous collaborations have been released by everyone from Wiley and Mic Lowry, to Kylie and The Saturdays. Liverpool has been something of a breeding ground for promising new bands of late, and Lives' brand of euphoric guitar pop gives them a great edge. Star of Waterloo Road and one to watch in the Echo's tips for 2015, Joe Slater began making music at the tender age of 15 when he wrote his 1st song:- 'What You Did To Me.'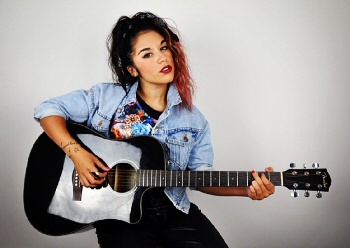 Duo Tom Dale and Denis Brice are Seattle Yacht Club, producing melody driven, electronically engaged alternative art pop backed with memorable guitar hooks. Former Aeroplanes front man Chris Kearney has a voice which nails the listener to the spot, distinctive delivery and songs which lovers of Van Morrison to Dylan will appreciate. Jimmy and The Revolvers are a Liverpool quartet, channelling golden age Merseybeat with lashings of harmonies, strum, rattle and roll. ...continued....

...continued.... Fresh from being nominated as one of the top 3 bands of Liverpool Sound City 2015, Oranj Son are described as smart, hip and cool. Their sound is a mixture of gritty Northern Fall style grooves laced with great melodies. Singer, songwriter, rapper and producer, Merki Waters has supported the likes of American rap star The Game and US rap duo, Method Man and Redman and recently lit up the Africa Oye festival. 5 piece band Cavalry's dramatic brand of alt folk marries classic and contemporary influence from Paul Simon to The National; Fleetwood Mac to Villagers and The Beatles to Bon Iver.

The Ambition brings raw energy, great beats and guitars and guaranteed excitement to the stage. They already have a huge following. Ego are a 5 piece girl group developed in Liverpool with help from Chelcee Grimes and Ciaron Bell, with a large social media following and great support from their home town the girls are now on the major label radar, simply outstanding pop songs with full energy performances. Tipped by some of the City's greatest writers and with Elbow's Guy Garvey as a huge fan, Paul Holden's pure melodies and great lyrical hooks prove him to be of Liverpool's finest undiscovered singer/songwriters.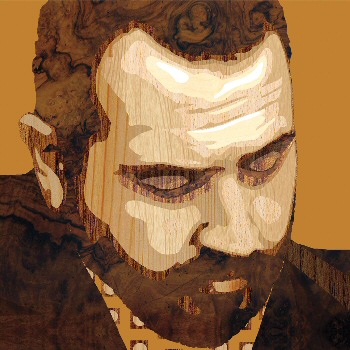 Satin Beige steps into the spotlight with her unique blend of sultry cello-led R 'n' B and soul, and is another hotly tipped new solo female songstress. Shamanarchy's 1st single is due out this August after Steve Levine snapped them up to his label.
The 4 piece band are a fusion of punk principles, blend of surf beats, waves of rock and hints of psychedelia. Cool beats from cool brothers Jacob and Charlie Bell, Phaedra simmer with their underground beats, if you like Beck, the XX or Temper trap you're going to love this band.

From the foaming and frothing seas of musicality emerges a lyrical and melodic individual by the name of Blue Saint, a man with a spirit that seems to encapsulate the elaborate but heartfelt signatures of music.
The Floormen are a hotly tipped psychedelic groove driven 3 piece from Liverpool. Fresh from his debut album launch which hit No.1 in the Radio Caroline charts, Gary Edward Jones typifies the growing mood in Liverpool of acts who want to prove that the City and its surrounding areas are the true musical heartbeat of the UK. A cocktail of indie rock, psychedelic blues and Merseybeat influences makes The Holograms are a force to be reckoned with on the circuit having broken through at last year's World Merit Day.

Shamona, winners of the Out On Stage talent competition, will also perform. Out On Stage is organised by The Michael Causer Foundation, and a slot as part of the Liverpool Loves New Music programme is part of the prize. Shamona are a 3 piece band from Liverpool who have received great acclaim from many of Liverpool's finest musicians.

Liverpool Loves is the brainchild of City Centre based events company Orb CIC, who created Liverpool Pride 2010 and is co-creator of the Brazilica Festival.

Liverpool Loves will showcase the very best in grass roots business and creative talent is being supported by the City's Mayor Joe Anderson.

The festival has number of key commitments which are at the forefront of every stage of planning. These include employing locally; contracting local businesses to deliver the event; generating a significant economic impact for Liverpool City Region's visitor economy; and that all profits will be reinvested into an entrepreneur fund to support aspiring local business people to set up in business.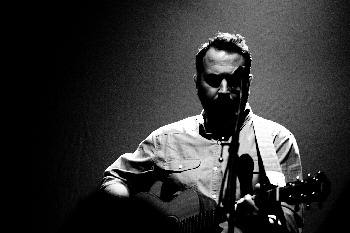 Liverpool Loves starts on Thursday, 6 August 2015, with Liverpool Loves Business and continues on Friday, 7 August with Liverpool Loves Ireland, culminating in Festival Day, on Saturday, 8 August 2015.
Exhibitor packages and sponsorship opportunities are also available.
The new Liverpool Loves website is now live featuring regular updates.