Heat wave ends with amazing light shows - Photographs
Photographs by Patrick Trollope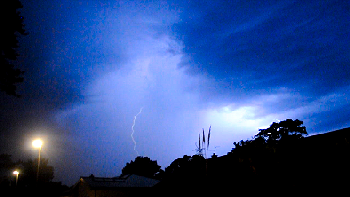 A few more thunderstorm photographs taken by our Editor Patrick Trollope this week.. Did these storms affect you? Please let us know by sending us an email to:- news24@southportreporter.com.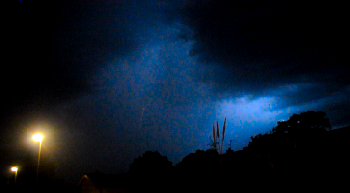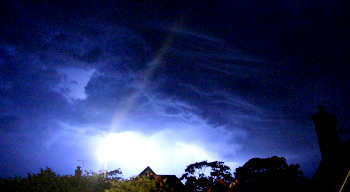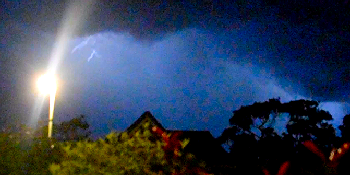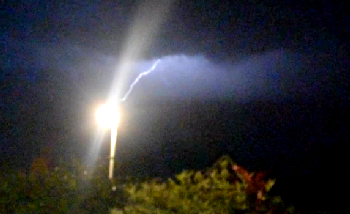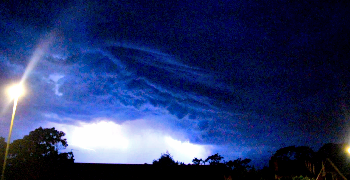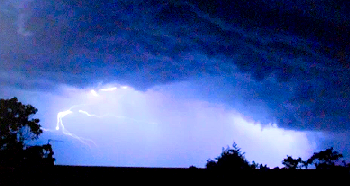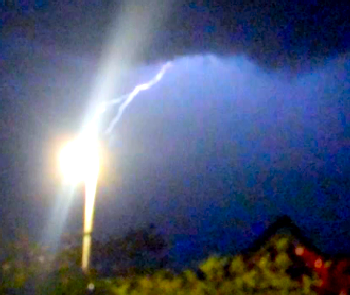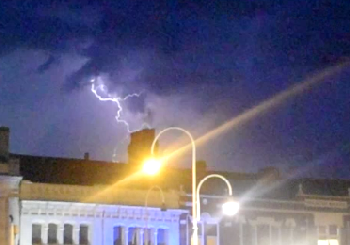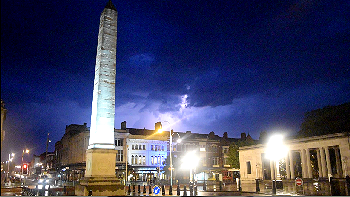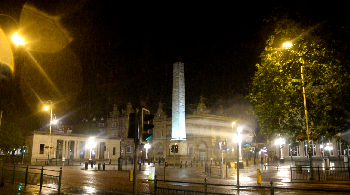 Cosplay event at the Fox and Goose Southport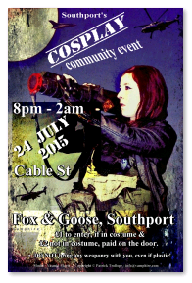 THE Fox and Goose, Southport, will be holding its 1st Cosplay community event on 24 July 2015. The event will have many fun activities taking place and will have a charge of just £1 to enter, if in costume and £2 if not in costume, to be paid on the door. If you do not know what Cosplay is, it is all about dressing up, having fun and pretending to be a fictional character (usually a sci-fi, comic book, or anime character). The Cosplay community are often connected to anime, manga performance art as well. Participants on the night are asked not to bring any weaponry with them, even if plastic for safety reasons. The night starts at 8pm and runs to 2am, at the live music venue located on:- Cable St, Southport, Merseyside, PR9 0DF. So put on your fictional character attire and head on down. Throughout the night official photographs will be taken and a competition held to find the best dressed reveller. The winner will be announced at 1.30am and the winner will take home a surprise... This event will be light hearted and fantastic fun, and one heck of a good reason to let out your inner geek! More will be revealed next week!
Local student to run in a marathon in Athens for charity
Report by Madeleine Saghir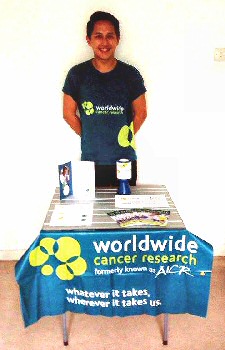 A University student from from Formby, who is currently at King's College London, is seeking to raise £1,200 for a charity before the end of August. So far, Aaron Chan has raised £300 for World Wide Cancer Research and will take part in a marathon in Athens as part of his bid to raise the money.

In total 25 students from the University will be taking part and thousands are expected to attend the event, in Athens, which will take place this year on the 8 November 2015.

The charity has managed to research in 21 countries around the world. It is believed by them that the cure will be found in various labs around the world because different types of research are crucial in finding the cure to cancer.

Aaron who currently studies pharmacology is looking to pursue a career in medicine and believes a cure to end cancer can be found.

The charity receives no government funding and therefore donations are vital. In attempt to raise the money Aaron has taken to doing bucket collections in London and will now continue to do this in Liverpool as well as organising cake sales and bag packing in supermarkets.
The 26 mile run will go around the whole of Athens and go past iconic sights such as the Parthenon before finishing at the Olympic Stadium.

To help Aaron raise money for World Wide Cancer Research, go on to:- JustGiving.com/Aaron-Chan or text:- YKGJ48 with amount to:- 70070 - Please note that all the money goes directly to charity.
Shyira Trust Charity asks for help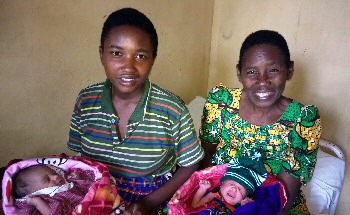 A derelict maternity hospital, following the 1994 genocide in Rwanda, rose from the ashes of war with the help of dedicated people from St Lukes Church, Formby, Merseyside.

But now it needs more funds to expand its good work to save more babies and prevent women dying in childbirth, and a UK national appeal has been launched. So successful has the new maternity unit been that even Rwanda's president, Paul Kagame, has sanctioned expansion.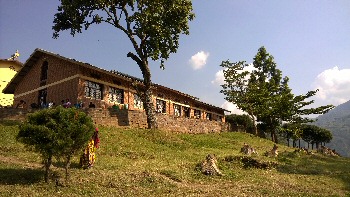 The maternity hospital, in a poor hilltop village in Shyira, North West Rwanda, was rebuilt with £24,000 funds raised over 2 years by the church which then set up the Shyira Trust charity. From a 24 bed unit with 2 local people trained as midwives, there are ambitious plans to expand to a 2 storey building and 40 maternity beds with ancillary facilities.

But this will cost £300,000 and the deadline for completion is next April!

Eugenie Nikuze, 25, who has just given birth to twins at the hospital said:- "I am so grateful for a place to deliver my babies safely. Eugenie and her mother-in-law Laurencre Mukandutiye were picked up from the road by a local health visiter and brought to the hospital."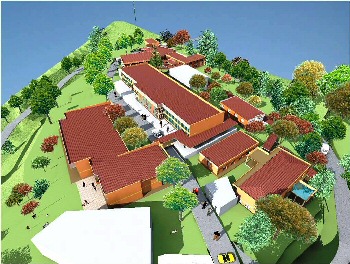 Said Professor Allan Hobson, MBE, Chairman of the Shyira Trust, who initiated the first reconstruction 14 years ago after finding appalling facilities in a war torn country:- "We have helped saved the lives of many disadvantaged women and babies in Rwanda. Risk to lives has increased again because the success of the maternity hospital has made it popular, and the maternity services need further development. £300,000 will save these lives. Since 2009 when we installed the first midwife we have only had one maternal death, much lower than the national average. So successful has the hospital become it is now so popular it is overcrowded We hope people will be generous and donate. The Rwandan Government has introduced quality standards for hospitals which means Shyira hospital is now only suitable for 12 beds, so it has halved its capacity. The new building will comply with modern standards and save more lives. It has been so successful that it now supports 15 local health centres, so demand is high."

To donate please text (if in UK):- 'SHYR01 £5', to donate £5, or text:- 'SHYR01 £10' to donate £10 to:- '70070.' You can also donate via the Shyira Trust website:- ShyiraTrust.Org.UK.