| | |
| --- | --- |
| | Clapperboard Youth Project to commutate 50th Anniversary of 'Ferry Cross the Mersey' |
CLAPPERBOARD UK is pleased to announce a special charity screening to commemorate the 50th Anniversary of the classic Liverpool music film:- 'Ferry Cross The Mersey.'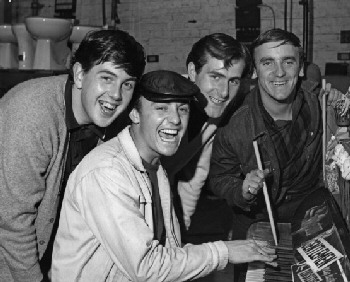 The event will take place on Thursday, 9 July 2015,in collaboration with:- Apple Corp UK, the Liverpool Film Office, National Museums Liverpool, at the:- Global City Theatre, in the Museum of Liverpool.

The evening, sponsored by Castlewood Property, will begin with Merseybeat icon Gerry Marsden participating in an audience question and answer session with Radio Merseyside's Spencer Leigh followed by a screening of the classic black and white film:- 'Ferry Cross The Mersey.'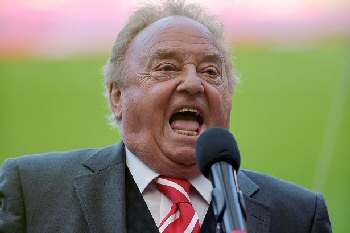 Gerry will answer a range of questions on his long and colourful musical career from one of the leading men of the Merseybeat scene to his status today as a well-known TV and music personality. The film, Directed by Jeremy Summers stars 'Gerry and the Pacemakers' Gerry and Fred Marsden, Les McGuire, and Les "Chad" Chadwick who portray themselves in a romp through the early 1960's Liverpool Beat Scene. Art students by day and musicians by night the boy's big break comes by winning a local talent contest. But 1st, they must retrieve their instruments which have been mistakenly carried to the airport.

Gerry Marsden said:- "I am delighted that Ferry Cross the Mersey is being shown here in Museum of Liverpool to commemorate the 50th anniversary of its release, to raise much needed funds for local charity Clapperboard Youth project."

Bernard Byrne from Castlewood Property said:- "Liverpool has a special place in my heart and the Museum of Liverpool is fitting for the screening as it proudly exhibit Gerry's 1st guitar in their Wondrous Place gallery. It's also a pleasure for me to sponsor such a worthy charity to support the local work of Clapperboard."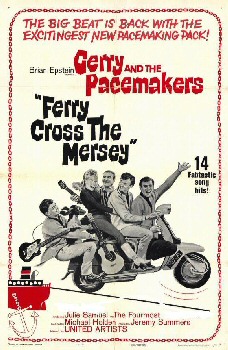 Clapperboard UK Ltd is a non profit making charitable organisation and has worked successfully with more than 2000 young people between the ages of 7 to 22 across the North West bringing creativity into their lives. Clapperboard aims to encourage young people to express them selves through the medium of film and help them seek career opportunities in the creative industries that might not otherwise be available to them. The project has now run for ten years and has received many Festival awards (national and international) and acclaims from some of the biggest names in the entertainment industry, including Liverpool Echo's prestigious Pride of Merseyside Award for Best Community Event 2014.

Assistant Mayor and Cabinet Member for Culture Tourism and Events, Councillor Wendy Simon, said:- "Clapperboard is a hugely important initiative and through their exciting projects, they inspire young people to get creative and get involved with every stage of the film production process. It's important that events like this screening take place to raise funds and ensure this important work with young film-makers continues."

In order to continue its outreach work, Clapperboard UK need your help. You are invited to attend the special screening on Thursday, 9 July 2015, 7pm in The Global City Theatre in the Museum of Liverpool Theatre, Pier Head, to help the project carry out its goal of reaching out to as many young people as possible. There is a limited number of tickets and we are suggesting a minimum donation of £15 per ticket which includes a complimentary post reception at Ma Boyle's Alehouse and Eatery, The Tower Building, The Strand, Liverpool, Merseyside, L3 1LG. Please RSVP to:- info@clapperboarduk.com who will advise you how to make payment and where to collect tickets.

Please note:- There has been an edit to the original film's ending to remove Jimmy Savile who made a brief guest appearance as himself.
Recap. 'Ferry Cross The Mersey' event to be held on Thursday, 9 July 2015, from 7pm, at the Museum of Liverpool's Global City Theatre, Mann Island, Liverpool. Tickets:- £15, (Inc complimentary post reception at Ma Boyle's Alehouse & Eatery, The Tower Building, The Strand, Liverpool L3 1LG ). for more information email:- info@clapperboarduk.com. Income raised from this Clapperboard Presents… fundraiser will go directly toward the Clapperboard Youth Project.

Nice 'n' Naughty are 'Investors in People'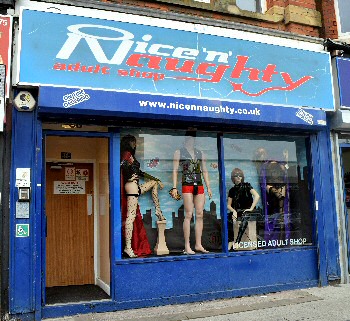 BACK in March 2005, Nice 'n' Naughty were accredited with the Investors in People standard. This accreditation is based on an assessment of the whole company which is measured against a framework of 10 objectives. Staff members of Nice 'n' Naughty are interviewed and asked about their role and how they are valued within in the company. To remain an accredited company Nice 'n' Naughty are reassessed against the framework every 3 years and they have announced that they are "very proud" to have been again awarded the 'Investor in People Standard' award for 2015. Nice 'n' Naughty are reported to have been at the forefront of the adult retail industry for the past 16 years, now with a chain of 11 multi award winning licensed adult stores across the UK and online.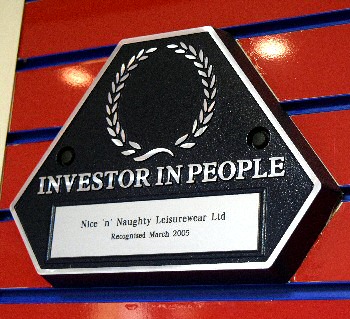 Trish Murray, Retail Operations Manager:- "We pride ourselves on the core essentials of retail ensuring we have knowledgeable, friendly staff that create a relaxed environment and offer 1st class customer service. This experience can only be achieved when a company, such as Nice 'n' Naughty, makes an investment in all of the staff that they employ regardless of their title, the hours they work or the location they work in. This continued commitment to the Nice 'n' Naughty team we feel has been an integral part of the foundation that continues to contribute to our success. Over the past few years, the challenges for all businesses nationwide to succeed, has been greater than ever and we are very proud of the fact that Nice 'n' Naughty and its staff have ridden the waves of the recession and come out the other side. This is down to the commitment shown by the team and the customer service that is offered to all our customers."
Sing with Rock Choir this summer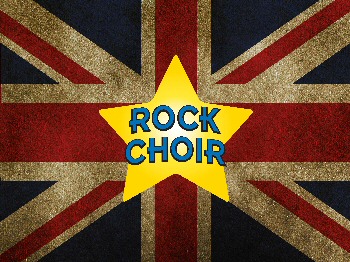 IF you love singing and fancy making sweet harmonies to a classic Beatles track, then Rock Choir's fun summer singing workshop is for you!

Run by local Rock Choir Leader Anthony Seaman, the half-day session takes place on Saturday, 1 August 2015, at the:- Liverpool Quaker House, Liverpool, from 1:30pm to 4:30pm.

"Singing, especially singing with other people, lifts your spirits and gives you a real buzz," explains Anthony. "The workshop is open to all ages and abilities, you don't need to read sheet music and we won't ask you to sing on your own. We're hoping lots of people come along to sing and have fun."

Rock Choir is the UK's largest contemporary choir with more than 17,000 members across the country. The uplifting ethos of fun, friendship and community spirit is a huge part of its attraction.

Every year, Rock Choir performances help raise tens of thousands of pounds for charity, and its members also get fantastic opportunities to perform at world-class venues such as the:- 02, Royal Albert Hall and Wembley Arena. This year for example, Rock Choir is supporting both G4 and Russell Watson on their UK wide tours. In June, Rock Choir members celebrated their 10th Anniversary by getting together for a celebratory concert at the NEC, Birmingham. "We welcome new members and there are lots of great events in the pipeline for Birkenhead, Liverpool, Maghull/Ormskirk, Southport and West Kirby Rock Choir" says Anthony "But we never put any pressure on people to perform. Having said that, once people have gained confidence and learned the songs they usually can't wait to get on stage!"

To find out more and book a place at the workshop, visit:- Shop.RockChoir.Com or telephone:- 01252 714 276.