Southport Rocks revives in a new venue with new format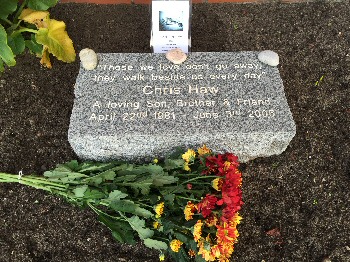 SOUTHPORT Rocks is back and revived with an all new format in conjunctions with Southport's Number One live music venue, the Fox and Goose Sound Lounge, Cable Street, Southport.

Each weekend collection points will be available for all donations at the Fox and Goose and in return you will get to listen to some amazing live bands!

Gaining commitment from such a great live music venue will help raise funds for the Vital Signs Foundation (VSF.Org.UK) so they can continue with their amazing Free Heart Screening Program.

Southport Rocks' (Formerly 'The Jedi Music Festival') was created following the tragic and sudden death of Chris Haw.

Chris was an extremely popular local young man who was studying for a Management Degree at Edge Hill University and he simply adored his live festival music.
Chris was a much loved son, brother, grandson and friend to many people throughout his local community and across the North West. He died, aged 25 from a Sudden Cardiac Arrest. Chris was a fit and healthy young man who presented NO previous heart conditions whatsoever.

The VSF Charity was founded to create 3 important objectives:-

To raise awareness of Sudden Cardiac Arrest.

To deliver FREE heart screenings to young people aged 15 to 35 for undiagnosed heart conditions in partnership with the Liverpool Heart & Chest Hospital (LHCH)

To promote health and wellbeing through healthy lifestyle choices.

Our goal is to deliver a successful Free heart screening program across the North West of England to reduce the number of sudden young deaths in the UK from undiagnosed heart conditions.
Steve Haw said:- "I am really excited to be associated with the Fox and Goose and seeing Southport Rocks being revived will help raise vital funds and also raise awareness of Sudden Cardiac Death in young people. All the funds raised in this local community based partnership with the "best live music venue in Southport" will raise awareness of our charity and also help promote the life saving screenings we deliver across the Northwest."

Ian Campbell (Fox and Goose) said:- "We are taking part in this with the sole purpose of raising funds for the Vital Signs Foundation because we really believe in their cause."

The charity provides vital free screenings for undetected heart conditions in association with the Number One Heart Hospital in the UK. To support Southport Rocks Revived, please visit:- VSF.Org.UK.
Scam emails double during Tax Credits renewal period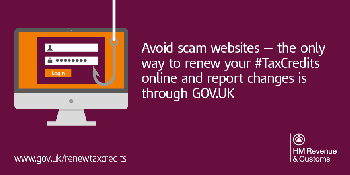 FRAUDSTERS are targeting Tax Credits claimants with scam emails, fake websites and text messages in the run up to the 31 July 2015, renewals deadline, HM Revenue and Customs (HMRC) have again warned the public. New statistics show that nearly 51,000 phishing emails were reported to HMRC between April and July last year, double the number for the same period in 2013. Some of these scam messages claim to be from a "Tax Credit Office Agent" offering a Tax refund, or include a link to a fake version of the GOV.UK website. People are often asked to provide bank details or other sensitive information such as passwords. Fraudsters then try to take money from their account, or sell their identities to criminals. Last year, HMRC worked with other agencies to shut down 8,877 of these scam websites, a 500% increase against 2013's figures, and the message to Tax Credits customers this year is to stay vigilant. Nick Lodge, Director General of Benefits and Credits, HMRC, said:- "HMRC will never ask people to disclose personal information by email. We have cracked down on phishing emails and scam websites, but the fraudsters' methods are constantly changing, so people must remain vigilant. The only way to renew Tax Credits and report changes online is on GOV.UK." HMRC has advice on recognising scam emails, and how to report them, on online.

Children believe Southport is… on the South Coast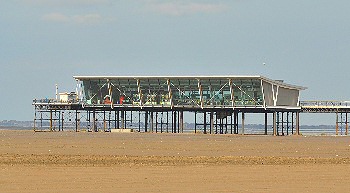 AS families hit the beach to make the most of the heatwave, parents beware:- British children think Southport is on the South Coast. Children in Southport fare no better when it comes to pinpointing seaside locations; a 5th think St Ives in the Caribbean and Torquay is in France. British children are clueless to where our most popular and traditional seaside resorts; including Southport; are located, according to a new travel report.
With a heatwave hitting Britain, this weekend families will be packing their buckets and spades and flocking to the seaside. However parents should be aware that children think Southport is on the South Coast, St Ives is located in the Caribbean, and Torquay is in France.
The study conducted by Travelodge, which has over 500 hotels across the UK, including nearly 100 properties in coastal locations, quizzed 2,000 British children aged between 8 to 15 years old. Key findings revealed that despite young Britons taking a regular jaunt to the seaside, they are oblivious to the actual location of Britain's coastal destinations.

When quizzed 65% of young Britons admitted that they do not know where Southport is, with 22% thinking it was on the South Coast and 10% believing it was in London.
Local children fared no better in the geography knowledge stakes. When asked to identify the location of Brighton, 50% did not know where it was. 18% thought it was located in Cornwall.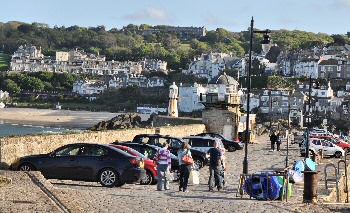 75% admitted that they do not know where the jewel of Cornwall's crown, St Ives, is located. A full 22% thought the seaside town, set in breathtaking coastal scenery, is located in the Caribbean.
Even the location of Newquay, one of the UK's tourist hotspots, eluded many with 21% unable to say where it was. 10% thought it was in the USA.
When asked where Torquay is, 35% of local children did not know, with 18% saying it was in France.
Bournemouth, 1 of the nation's favourite seaside destinations also made the listing, with 30% of young locals not knowing where it is located. 12% believed it was in Scotland.

Shakila Ahmed, Travelodge Spokeswoman said:- "This research highlights that children are struggling to grasp the basic geography of Britain. In today's modern world, the ease of Sat-Nav to get from home to a holiday destination has eliminated the geography element of the trip. In the past, parents would have highlighted the journey on a map and kept their children entertained in the car talking about the geography of their trip. English seaside resorts have a special place in our hearts, as they are where childhood memories are made. Therefore it's important for young travellers to learn the geography of their country, as it will stay with them forever."

Travelodge's research has shown that the traditional seaside holiday is back in vogue this year as 52% of local families are flocking to the coast this summer. As a result Travelodge is witnessing record trading in coastal hotels for the 1st weekend in July as the hot weather hits.

Listed below are top 10 tips for parents to help improve their children's British geography knowledge:-

1. Before setting off on holiday, encourage your children to read up on the area. Have a family quiz about the area to involve your children.

2. Ask your children to make a list of all the fun things that you can do as a family to help explore your holiday destination.

3. Ask your children to plan your journey using the internet or a map. Use their map alongside the Sat-Nav to keep them entertained during the journey.

4. Break up your journey and explore other destinations en route

5. Place a map of Britain in a prominent place at home and mark off each Staycation break.

6. Travel in different ways like:- bus, car, bicycle, tram etc..

7. Keep maps and globes around the house and let your children see you use them

8. Try new locations, get your children to pick a holiday destination

9. Encourage children to play games and participate in activates on British geography sites

10. Encourage children to write about the locations that they would like to visit in the UK. Ask them to look into the history of the location and do a fact find.