Merseyside retirees behaving like teenagers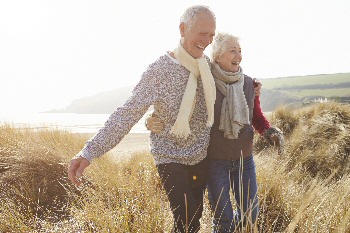 RETIREES from across Merseyside have been involved in a national research study aimed at busting myths and negative stereotypes around retirement.
The UK's leading retirement housebuilder, McCarthy and Stone, which has a development in Southport, commissioned The Colour Report earlier this year, asking locals to visit their nearest development to take part.

The findings of the study have been unveiled and reveal that pensioners don't believe old age starts until their mid to late 70s, feel up to 20 years younger than their biological age, and consider living life to the full more important than leaving an inheritance for their children.

Fiona Brooks, Regional Sales and Marketing Director for McCarthy and Stone, comments:- "We commissioned The Colour Report to bust the myths around retirement and to highlight the shifting attitudes and growing independence of today's retirees. We want to encourage society to move away from stereotypical views about chronological age. Retirees today are starting to rewrite the definition of growing old. They experienced the birth of the information age and at every life stage have fought to challenge the norm; it's futile to expect them to change now just because they're classed as pensioners. From buying clothes from the same shops as their grandchildren, to listening to the same music and using social media to keep in touch, this is the most colourful generation of retirees the nation has ever seen!"

Researchers delved into three key retirement age demographics; 65 to 70, 70 to 74 and 75+; to demonstrate that age is just a number. The report uncovers that older generations shop in the same shops as their grandchildren, (21% at Primark, 14% at H&M and TopShop), listen to the same music (35% listen to pop music, rock music is number one for a quarter of respondents and R&B is top of the pops for 15%), and watch the same TV channels (47% watch BBC Three, 27% E4, and almost 1 in 20 had a TV subscription service). 10% have attended a live gig in the past year and 4% have rocked out at a music festival, proving that no matter the age, the older generation still feel the beat.

Today's retirees are also socially savvy; almost all own a Smartphone, and 59% a tablet. The majority use apps such as YouTube, Skype and Facebook; 15% said they listen and download music using iTunes; and almost one in 10 regularly message friends and family using WhatsApp.

With retirement seen as the start of the next phase of their life, retirees are reassessing who they choose to spend it with. Almost ½ are divorced or separated (47%), and nearly 19% of pensioners have joined an online dating service, with 33% of 65 to 69s and 70 to 74s and 24% of those aged 75+, saying that they had been successful and met someone special.

59% of people aged 65 to 74 remain sexually active with nearly 1 in 5 people aged 75+ still having sex. 94% strongly disagreed that you no longer have sex once retired and more than a quarter having just as much as they did when they were younger.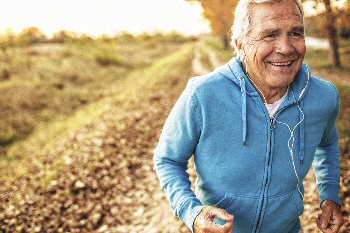 And looks remain important with 70% saying their appearance still matters to them and 22% going on a diet in the past 12 months. The 5:2 diet and joining a slimming club were the most common ways to stay in shape, whilst exercise is also key; 83% said they spend more, or about the same time, exercising since retiring.

What's more, 1 in 10 65-74 year olds undertake more than 10 hours of exercise a week; 4 times that recommended by the NHS. This drops to a still admirable 4% amongst the over 75s. Indeed, 28% of all over 75s are a member of a gym or sports club.

Retirees also said they were making the most of their twilight years by fulfilling lifelong dreams and ambitions. Their list of things to tick off over the next few years included going on a round the world trip (19%), writing a book (12%), learning to dance (6%) and getting a degree (4%).

Dr. Patricia O'Neill, from the University of Oxford, provided a foreword to the report and concludes:- "Those who are nearing, or at, the traditional "retirement age" do not want to disappear into the background or be isolated from the community at large. These people are interested in all aspects of life. They want to participate in it. Moreover, they still have a lot to offer. Either get on board with them, or get out of the way. They have paved the way in the past and will continue to pioneer the future."

The Colour Report is available to download now.

Hair and beauty sector targeted in new national minimum wage campaign
EMPLOYERS in the hairdressing and beauty sectors who pay their staff below the national minimum wage (NMW) are being targeted in a new campaign. As part of this campaign; the 1st of its kind; HM Revenue and Customs (HMRC) and the Department for Business, Innovation and Skills (BIS), supported by the National Hairdressers' Federation and the Hair and Beauty Industry Authority, will work with hair and beauty businesses to help them understand their pay obligations to their employees.

HMRC will provide employers with tailored tools and guidance to check if they are paying the correct amount, and put it right where they are not. Employers who take this opportunity to self correct will not have to pay penalties, nor will they be 'named and shamed'. If employers choose not to comply with their NMW obligations, HMRC will take action to ensure that employees are paid what they are owed.

HMRC action to tackle employers who fail to pay the minimum wage identified £3.2 million in NMW arrears involving over 26,000 workers across a range of sectors in 2014/15 alone. The Government is committed to ensuring every employee receives at least the NMW, and HMRC is helping workers to recover any money owed to them.

BIS analysis shows that 42% of businesses in the sector do not pay level 2 and level 3 apprentices the correct minimum wage – the highest underpayment rate of any sector. Those paying under the minimum wage now have a chance to put things right. If they fail to do so it could result in their business being publicly 'named and shamed' and facing a fine of up to £20,000 per employee.

Jennie Granger, HMRC Director General of Enforcement and Compliance, said:- "This innovative campaign is about helping employees who have been underpaid get the money they are legally due back into their pockets. It will help them understand where they can report underpaying employers confidentially. It is also about helping employers check if they are making mistakes, and self-correct if they are. Some employers will need a bit of a reminder to check they are getting it right, and some will need stronger action from us, so we are bringing in more enforcement officers to support this campaign. I urge all employers and employees in the sector to check that salary is being paid correctly, as we will use these extra resources to find and investigate where it is not. Check you're paying NMW correctly; it's worth it."

This new campaign is the first step in expanding HMRC's compliance activities using smart data.

The government, in the Summer Budget, announced extra funding to expand HMRC's data analytics and enforcement teams.

Employers who are unsure of NMW rules and want to find out more can get free advice through the Acas helpline 0300 123 1100.

Hair and beauty businesses are being asked to come forward as part of the National Minimum Wage Campaign by:-

► Telling HMRC they want to take part in the campaign

► Disclosing details of arrears now paid to their workers and confirming that wages worth at least the NMW are now paid to all workers.

For more details, plus help and support on the campaign, employers can phone a dedicated helpline on:- 0300 123 2671 or visit HMRC's website.
Liverpool smuggling pair sentenced
2 friends from Liverpool, who attempted to evade over £50,000 in tax by smuggling cigarettes and tobacco through Manchester airport, have been sentenced.

Ahmed Barakat, 34, of Bootle and Elaine Wright, 54, of Litherland, were investigated by HM Revenue and Customs (HMRC), after being caught at the airport by Border Force officers earlier this year.

Sandra Smith, Assistant Director, Criminal Investigation, HMRC, said:- "HMRC will not hesitate to investigate those who try to profit from defrauding honest taxpayers and businesses. If you have information about illegal smuggling activity, the transport, storage or sale of illicit tobacco, cigarettes or alcohol you should contact the Customs Hotline on 0800 59 5000."

In January 2015, the pair arrived on the same flight from Sharm el-Sheikh, Egypt and appeared to be travelling separately with other parties. Barakat was stopped in the Green Channel and had 103,000 cigarettes and 13.5 kilos hand rolling tobacco (HRT) in his luggage. Wright was then caught with 21,400 cigarettes and five kilos HRT in her luggage –despite the personal allowance for cigarettes from Egypt being 200.

During his interview with HMRC investigators, Barakat admitted he was trying to evade excise duty and tax so he could sell the cigarettes for profit in the UK. Wright also admitted to investigators that she had agreed to smuggle the cigarettes and tobacco, for family friend, Barakat because she owed him money.

The pair first appeared before Liverpool Magistrates on separate dates and later pleaded guilty to the evasion of excise duty and VAT totalling £50,826. Wright was given a suspended jail sentence on 30 June 2015 at the same court. Barakat was referred to Liverpool Crown Court where he was also given a suspended jail sentence on 28 July 2015. HMRC will now start proceedings to recover the stolen Tax.
Public welcome at Trust board meeting
FROM August the Board meetings of Southport and Ormskirk Hospital NHS Trust will be held on the first Wednesday of the month. The Trust's next board meeting is on Wednesday, 5 August 2015, at 9am. It will be held in the Clinical Education Centre at Southport and Formby District General Hospital. Members of the public are welcome to attend and observe the meeting. Anyone with a special requirement should contact the Trust in advance on:- 01704 704783. The agenda will be available on the Trust website in advance of the meeting. Supporting papers will be made available on the day.