£1.7 million resurfacing for Port of Liverpool route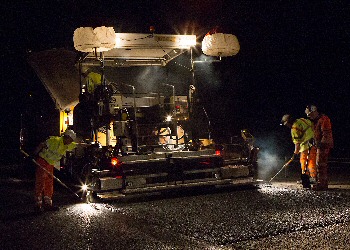 A £1.7 million project to resurface the main road to the Port of Liverpool is due to start on Monday, 24 August 2015. Highways England is resurfacing a 2½ mile stretch of the A5036 from the Junction with the M57 and the M58, known as Switch Island, to the junction with Hawthorne Road. Contractors will resurface an area of road covering nearly 60,000 square metres; equivalent to the size of 8 football pitches. They will also install nearly 1,300 new reflective road studs and repaint road markings. All of the work will be carried out overnight to keep disruption to drivers to a minimum, and clearly signed diversions will be in place when short stretches of the road are closed.

Philip Deller, Project Manager at Highways England, said:- "Anyone who regularly travels on the A5036 will know it's in need of resurfacing, with thousands of vehicles using it every day on their way to the port. A 2½ stretch of road is being resurfaced to remove potholes, and we'll be using a low noise, high friction surface to provide smoother and quieter journeys. Drivers will be able to continue to use the road as normal during the day and we'll have diversions in place when parts of the road are closed overnight."

The 1st phase of the resurfacing scheme will affect the westbound side of the A5036 between Switch Island and Park Lane. It is due to start on Monday, 24 August 2015, subject to suitable weather conditions. Contractors will then start work on the stretch of road between Park Lane and Hawthorne Road, in October 2015, with the project due to be finished by February 2016.

Earlier this year, Highways England completed a £3.4 million scheme to tackle congestion on the A5036 by creating a new Westbound lane through the centre of the roundabout at the Junction with Bridge Road, near Seaforth and Litherland Train Station. The new lane and traffic lights allow drivers heading towards the port to take a shortcut through the centre of the roundabout, separating Port bound vehicles from local traffic.

Witness appeal after burglary at Aughton Park Station, Ormskirk
THE British Transport Police is appealing for information after an office at Aughton Park Railway Station, Ormskirk, was broken into and cash stolen from a safe inside. The burglary took place shortly before 2am on Thursday, 23 July 2015. Investigating Officer DC Dominic Wilcox said:- "At around 1.50am, 2 men approached the entrance door to the station office and tried to force their way inside. After repeated attempts they headed to the rear of the station office and gained entry by removing a metal grill and a window unit. Once inside they smashed open the safe and took an amount of cash. Before leaving they sprayed cleaning fluid across the floor and desks. CCTV shows that a couple of hours prior to the burglary, 1 of the same 2 men disabled the alarm system to the station office so that it would not activate when they returned."

Both men were wearing hoods, one was wearing Nike tracksuit bottoms and a white or grey snood and the other a North Face coat. Officers urge anyone who has information about the burglary to come forward immediately to assist with their enquiries. Anyone with information is asked to contact British Transport Police on:- 0800 40 50 40, or text:- 61016, quoting reference PSUB/B12 of 21/08/2015. Information can also be passed anonymously to the independent charity Crimestoppers on:- 0800 555 111.
Merseyside Police have recovered 2 stolen motorcycles in Ainsdale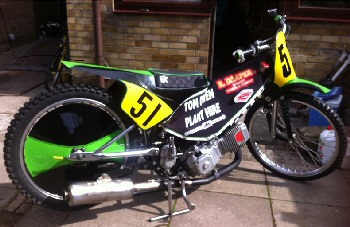 THE bikes were found after a tracking device was activated by the owner of a Yamaha bike which was stolen from outside a property in Carnarvon Road, Southport, on Tuesday, 18 August 2015. Officers used the tracking device to trace the bike to a road in Ainsdale, where Officers found an unattended white van. Inside the van they discovered 2 bikes. The 1st bike was the Yamaha and the 2nd was later identified as a specialised off road grass track bike which has been taken from outside a property on Redgate, Formby in the early hours of Sunday, 16 August 2015. A forensic examination of both bikes and the van have been carried out. Enquiries into the thefts are ongoing. Inspector Jim Atherton said:- "The purchasing of additional vehicle security will ideally prevent its theft and tracking equipment can lead to its swift recovery and offenders being brought to justice." Anyone with any information is asked to contact Merseyside Police on 101 or the confidential Crimestoppers line on:- 0800 555 111.