£744,620k worth of bikes stolen every year in Liverpool, thanks to "social showing off"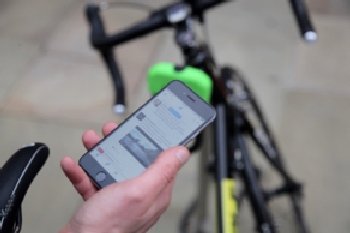 WHILST many people are switching from driving to cycling in order to save money and get fit, there are also an increasing amount of cyclists sharing their pride and joy on social media and cycling apps, not realizing that this could make it even easier for thieves to steal their bikes. Data from Bikmo Plus, an innovative and data focused cycle insurance brand, in the UK shows that cycle enthusiasts will buy a bike worth on average, £2,160. To secure their bikes at home, cycling enthusiasts will store their bikes in a garage worth £4,745. This represents the booming 'cycle enthusiast' market, the average bike value in the UK is £233. From 15 September to 15 August 2015, there were a reported 1,540 bike thefts reported to the Merseyside Police, showing the need for cyclists in the area to sharpen up their online profiles, to protect them and their 2 wheels. This is something which UK Police are quickly recognizing also, as highlighted by Dorset Police who have issued a warning to cyclists using online ride sharing websites to keep their home location private, after a recent increase in the number of expensive bikes being stolen in the area. Choosing which cyclist to target is made easy for bike thieves by riders posting pictures of new high end bikes on social media, sharing their locations, home addresses and frequency of rides through social media and GPS systems. The nation's most popular cycling apps document the route users ride, which often documents the exact start and finish point, which if not managed carefully, could have negative implications. The team at Bikmo have used their expertly insight to come up with five methods to deter bike thieves. Commenting on the results, David George, CEO of Bikmo Plus, says:- "It's worrying to see how many expensive bikes are stolen every year thanks to social media and cycling apps. Cyclists need to be careful when it comes to sharing their location, routes or pictures of their bikes online."

Vote on fracking expected imminently
THE 'BBC Today' programme has reported that the House of Commons vote on fracking may come any day now. The government has been accused of using an obscure parliamentary process to bring in the regulations that allow fracking to take place under National Parks, Areas of Outstanding Natural Beauty and World Heritage Sites. The government will not be drawn on exactly when the vote will be and is still refusing a full debate. This is furthering accusations that the government is pushing the regulations through the parliamentary process hastily and without scrutiny. Hannah Martin, Greenpeace campaigner said:- "The government is sneaking these regulations through the back door, not keeping its promise of a ban on fracking in protected areas and not allowing a full debate in the House of Commons. This is disgraceful given that these are highly controversial proposals that could bring air, light, water and noise pollution to national parks, World Heritage Sites and wildlife conservation areas. The government's unwavering support for fracking doesn't make economic or environmental sense. Fracking pollution will mean flares, drilling rigs, and heavy lorries polluting the air, spilling over and scarring our most scenic and precious landscapes. Fracking won't cut bills for people. it won't bring many new jobs for local residents. But it will likely knock down the value of families' homes, damage tourism and contribute to climate change. Fracked gas is not necessary to power the UK. Even though the government is using every trick in the book to usher fracking in as quickly as possible, it would only deliver gas in a decade and is enormously expensive, requiring huge tax breaks for the industry. We need to be sourcing most of power from Renewable energy by then. People who love and live in the spectacular countryside and nature near the Peak District, the North York Moors, the South Downs, and who care about climate change will not stand for a government which is only listening to the fracking industry lobbyists, and riding roughshod over local wishes to industrialise our most beautiful scenery and damage the climate." Greenpeace point to emails disclosed under the Freedom of Information act, that show Celtique Energy wrote to then energy minister Matthew Hancock in August 2014 to express concern at government plans to make it more difficult for fracking firms to drill in national parks. The company's chief executive Geoff Davis wrote on August 1 2014 that the plans would make it "difficult" for the firm to explore for shale gas in West Sussex. Davis wrote:- "we are concerned and confused by last week's government statements, which have been portrayed in the media as blocking shale exploration in national parks and AONB [areas of outstanding natural beauty]. As you will no doubt appreciate this will make it even more difficult for Celtique to explore in the Weald and apply in the 14th Landward Round. This would be shame, given the very large area covered by national parks and AONB."